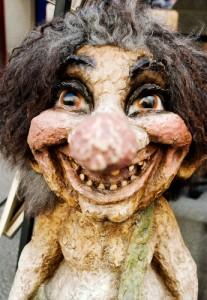 There are bad movies. Then there are really bad, really horrible movies. And then there are those movies that are so God-awful horrendous, such complete eye-gouging garbage that they come back around to being almost… good. At the very least, you can't take your eyes off them, like a train wreck or the lady in your office wearing the bedazzled sweater.
"Troll 2" is that movie. While watching it, I hated the friend that forced me to sit and watch it. Then came the amusement that somebody actually made this movie and for maybe even a moment took it seriously. Suddenly I was a part of Mystery Science Theater 3000, with no choice but to mock the movie. And you know what? I had the
best
time mocking this movie!
First of all, they aren't even trolls. They're goblins. They eat people, but only after they turn them into potted plants (Are they vegetarians?) They're led by a witchy enchantress Druid lady who, and I'm not making this up, shows up in the dictionary under the entry for OVER-ACTING. There are so many elements to this movie that defy belief. Plot "twists" so ludicrous that you'll wonder how someone could produce this movie and then show their face in public again. For instance:


The family in the movie decides to vacation in the town of "Nilbog". Nilbog! Do you get it? It's goblin backwards! So clever!


The trolls – which don't ever chase so much as shuffle or, at best, stand still – use plastic shovels and bags of sandwiches when they attack.


The local Sheriff – who looks like the missing brother "Darryl" from Newhart – is named Sheriff Freak. Sheriff FREAK.
Anyway, my point – and I do have one – is that this got me thinking about the trolls from Norway and how offended they must be by this movie. Perfectly respectable trolls that live in the forests, have big noses, and cook elk whole in their giant kettles. If I were those trolls, I'd be furious!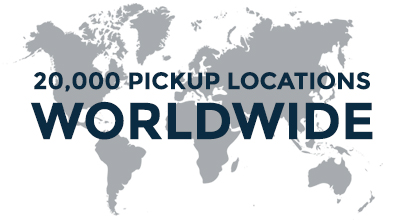 Norway is a beautiful country, filled with staggering mountains and majestic fjords. You can enjoy meals with delicious traditional offerings such as lutefisk (fish) and Lefse (potato flatbread). The natives are incredibly warm and friendly, and you'll feel right at home (Nilbog it's not!). Norwegian culture offers a bounty of rich and diverse offerings – music, literature, art, and winter sports.
Book your flight and your
car rental in Norway
and rest assured that you'll have a fabulous time! And if you do run into a native Troll, thank them for being respectably scary, not plastic mask from Wal-Mart "TROLL 2" scary. Also, apologize to them for any injustice they have suffered because of that movie. Or, better yet, don't admit you ever saw it.