We all know that traveling broadens our perspective of the world, and it can also prove to be a truly enriching experience. As you prepare to venture to a different country, you will undoubtedly be collecting information regarding the weather, favored local dining establishments, must-see attractions, and everything in between. But, instead of scouring the internet, wouldn't it be incredibly efficient to have all that data in one convenient location, packaged nicely for your perusal? Coincidentally, Auto Europe has done a considerable amount of research in order to create beneficial
Customized Travel Guides
for an array of international destinations. These guides provide helpful advice regarding all aspects of traveling to a particular locale —and did we mention that all this information is
FREE
?
What Are They?
Auto Europe Travel Guides are downloadable PDFs, available in a variety of different languages. They're geared toward specific types of travel, highlighting noteworthy features of a desired destination. We offer travel guides designed for:
• Younger Couples
• Older Couples
• Families with Young Children
• Families with Teenagers
• Group Travelers
• Business Travelers
• Solo Travelers
The information presented in these PDFs includes country and city history, climate, popular attractions, distinguished shopping districts, our favorite places to eat and drink in the city, safety information, emergency numbers, road maps and several blank pages designated for note taking.
Additional Travel Resources
In addition to these extremely handy guides, Auto Europe also offers pertinent
travel information
in the form of
videos
, easy to comprehend
insurance explanations
and tips on understanding important documents, such as
International Driver's Permits
and your
Car Rental Voucher
. It's Auto Europe's goal to ensure that your trip unfolds as seamlessly as possible. We are able to answer any questions you may have before your trip, and our reservation specialists are even available while you're traveling! In most countries, your rental voucher will include a toll-free number to our US headquarters that will work from any pick-up location.
Superior Customer Service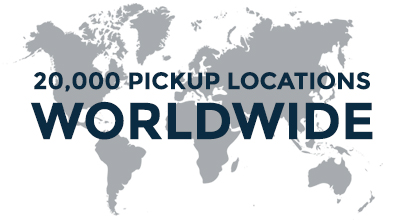 While we are confident that you will be pleased with your car rental experience, unexpected mishaps do occur, and we are here to help in those instances. If you feel that you have been given a car that doesn't match your booking, need to extend your rental for another day, are looking to change your drop-off location, or have queries regarding any aspect of your car rental, please do not hesitate to call us at 1-888-223-5555. It is extremely important to us to be accessible to our clients no matter how far away they might be; that's why our offices are staffed with live agents 24/7, all ready to assist you!
No matter where your journey takes you, Auto Europe is there for you every step of the way. We enjoy hearing about your travel adventures, and we appreciate feedback regarding how these guides have assisted in your treks around the globe! Feel free to comment, or email us your experiences.