For travelers who have been fantasizing about skiing from lofty Alpine peaks overlooking miles of rustic cobblestone villages or sipping savory French wine on a sun-filled patio with the emblematic summits of the Alps in the background, Auto Europe is here to turn help those dreams into a reality! Whether you're an avid skier or snowboarder, or just someone who appreciates a storied culture and breathtaking mountain views, a visit to any of these wintry locales will prove to be the trip of a lifetime.
Rhône-Alpes, France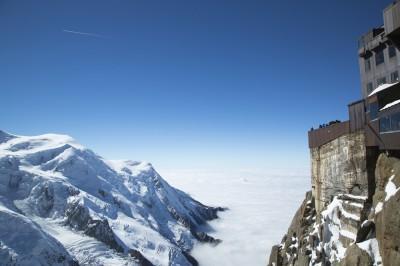 When the days get shorter and temperatures plummet, the mountains of France become blanketed in snow and ski conditions are at their finest. Winter enthusiasts agree that the French Alps have the broadest range and best variety of skiing opportunities in Europe, and when you collect your car rental at the
Lyon-Saint Exupery Airport
, the picturesque Rhône-Alpes region of France is at your fingertips. Situated between
Paris
and the Côte d'Azur, and sharing a border with both Switzerland and Italy, this region is considered to be at the "crossroads of Europe". With 5,800 multi-level slopes, the Rhône-Alpes is at the top of the mountain tourism league, by quite simply boasting the world's largest ski area. Away from the buzz of downhill slopes, there's an enchanting winter landscape just waiting to be discovered on cross-country skis or snowshoes. Simply follow the marked trails to experience the magic of snow-covered forests and quiet mountain pastures.
Interlaken, Switzerland
In a country filled with beautiful ski towns where virtually every slope is postcard-worthy, how does one go about finding the perfect winter vacation destination? With nearly 150 miles of powder-filled trails,
Interlaken
is a year-round outdoor sports community that serves as the gateway to the Jungfrau region. Advanced downhill and cross-country skiers will be impressed with the expert-level amenities this city has to offer, and there isn't a more pristine location for a novice skier to learn the ways of the mountain than in the stunning Swiss Alps. Drive your rental car to the Kleine Scheidegg-Mannlichen, which is considered to be one of the world's most dazzling ski settings, as it offers incredible panoramic views.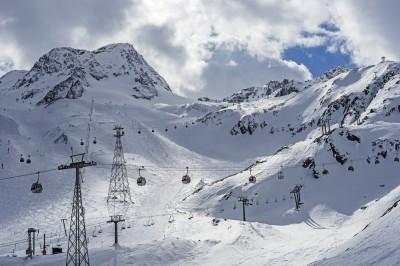 Innsbruck, Austria
Innsbruck
, Austria has earned the coveted reputation of being the winter sports capital. This city works hard to maintain and improve its world renowned ski facilities. For a truly unique skiing experience, drive an hour and twenty-five minutes east to the glamorous city of Lech. This atmospheric mountain village is an exclusive ski destination in the Bludenz district of Vorarlberg in Western Austria. Despite being Austria's most elegant ski resort, the slopes are almost always deserted; as locals are often too busy sipping Bollinger Champagne to take advantage of the lovely blue slopes. Long blue and red trails swoop down into the village, dotted with charming mountain huts serving up rum-laced beverages and phenomenal views.
Cervinia, Italy
Located near the Swiss border and the stunning resort town of
Zermatt
, the village of Cervinia,
Italy
is nestled comfortably at the base of the Matterhorn. Slightly less stylish than its Swiss counterpart, Cervinia is considerably less expensive and also has the allure of delicious Italian cuisine. Although the weather is sometimes unfavorable, this area is home to Italy's highest and longest pistes, boasting well-groomed terrain and some of the most reliable snow cover in Europe. This is the perfect choice for a late-season trip, when other resorts are starting to get slushy. It's easy to compromise one day of low-visibility in return for snow-sure conditions.
Garmische, Germany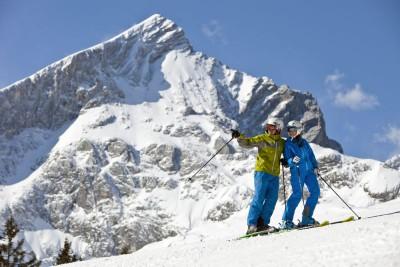 Although
Germany
isn't usually celebrated for its ski retreats, the country still boasts an impressive variety of cosmopolitan resorts, glacier skiing and serene mountain views, which is why it gets our vote for a must-visit winter locale. Garmische was the setting for the 1972 Summer Olympics, but oddly enough, also functions as the gateway to the most renowned ski area in the Bavarian Alps, Garmische Partenkirchen. This region has the most to offer traveling families, as it provides retreats that are able to accommodate nearly every taste, and every level skier. Driving in adverse weather conditions can be challenging for everyone, especially on unfamiliar roadways. When it comes to getting around safely in Germany, Auto Europe is able to help you arrange additional equipment for your car rental that will help make operating your rental vehicle a breeze.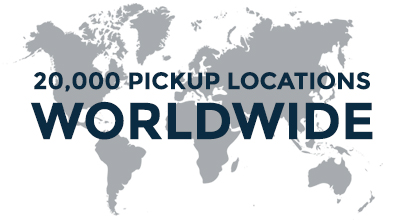 Fully immerse yourself in the European ski culture and rely on
Auto Europe
for all your travel needs when planning your upcoming powder-filled mountain excursion. In addition to offering the guaranteed best all-inclusive car rental rates, Auto Europe also provides award-winning customer service before, during and after your trip. Contact one of our knowledgeable reservation specialists today toll-free at 1-888-223-5555.