There is no better way to see France than to explore the European country's quaint villages and tiny towns. Dotted all around the country, the small and often still very traditional communities make for a fantastic and relaxing vacation in France. Get off the beaten path to find a little slice of French paradise of your own, exploring quaint villages, and embarking on one of our exciting French road trips. From historic hamlets that are driving distance from the big cities of Paris and Lyon, charming countryside coves in the middle of rural France, and port-side fishing villages near Marseilles to unique island towns with a 19th century touch, France's small towns and villages offer a relaxing vacation destination for all types of travelers all year round.
Save money on your:
Rental Car in France | France Airfare | Hotels in France
Visit the most beautiful Villages in France with these seven charming destinations:
---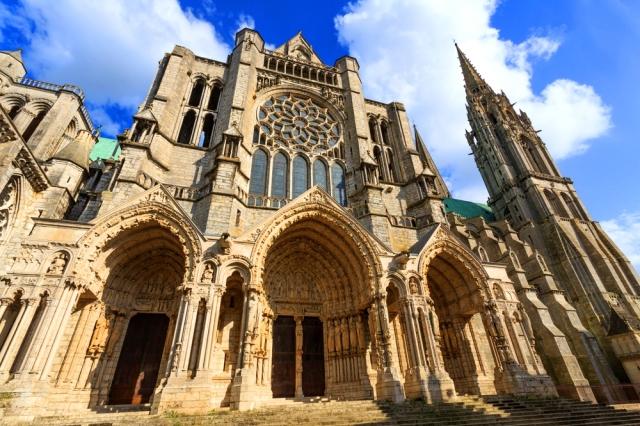 Chartres
Located just 96 kilometers outside of Paris, Chartres is the perfect day trip location from the big city and an even better location to spend a couple of nights. Famous for its stunning 13th century cathedral with its blue stained glass-windows and other well-known Christian relics, Chartres has a sense of the old Gothic era, as well as a Roman architectural influence. Explore the laid-back streets full of history in this beautiful old town and take a romantic stroll across the footbridges of the Eure River before enjoying local French cuisine in some of the town's local restaurants.
---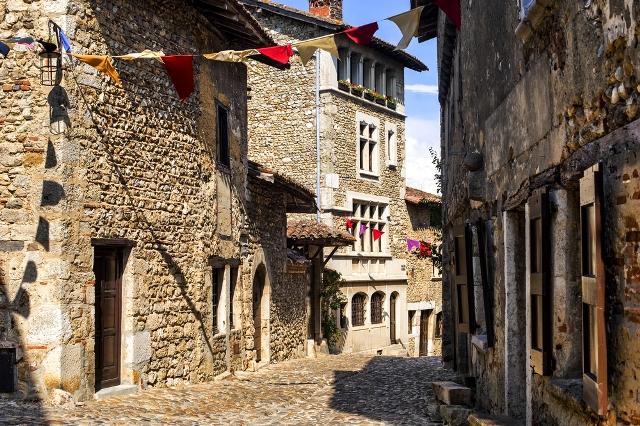 Perouges
This medieval walled town may be just 30 kilometers from Lyon but it is every bit a traditional French town, so much so that it has been the location for many French films, such as The Three Musketeers. Escape the city and stroll through Perouges' small and uneven cobblestoned alleys and streets before spending the night at the Hostellerie de Perouges, a historic and romantic hotel in the village. Try the village's traditional fare, in particular galettes de Perouges (a warm, thin sugary tart).
---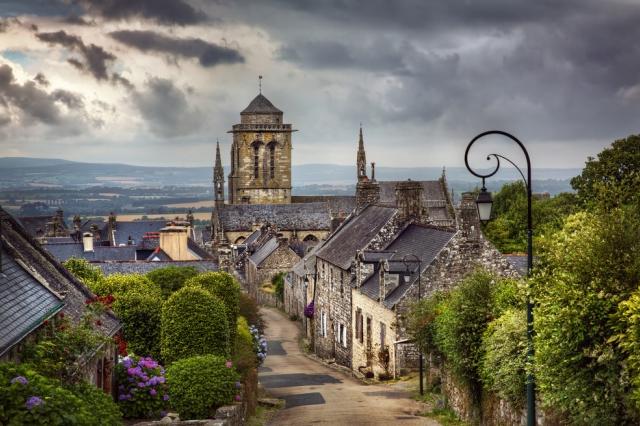 Locronan
The north-western town of Locronan is located in Brittany and has a population of just 800 people. A member of the Most Beautiful Villages in France association, Locronan is a sacred village with spiritual roots and an impressive architectural history, with grand houses that date back to the 18th century, a Gothic church and an informative village museum. The town is also the destination of a Celtic pilgrimage, which takes place every six years. You may have had a sneak peek at the beauty of Locronan in films such as Tess and A Very Long Engagement.
---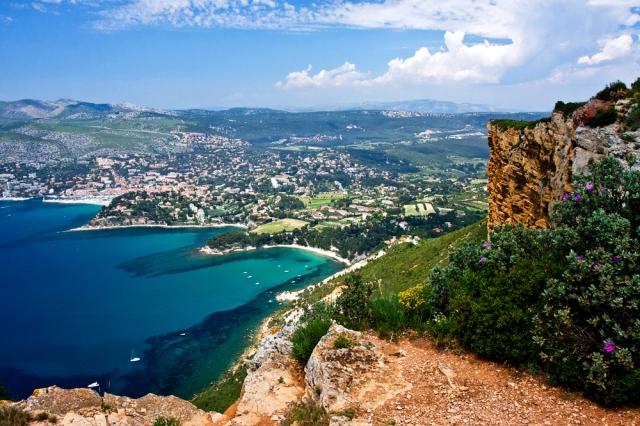 Cassis
If you want a relaxing vacation by the sea, but are keen for something more traditional than the nearby metropolis of Marseilles, then head to Cassis, a medieval fishing village with all of the charm of a French commune. Popular with tourist day trippers, the port is no longer home to just fishing boats, with yachts and other tourists boats often moored up in the harbor (especially during summer). Still, Cassis retains much of its medieval feel; take a hike to the 14th century chateau, the Chateaux de la Masion des Baux, which offers great views of the shore line, or relax at the beaches located to the south and west of the village, including Plage du Corton and La Plage du Bestouan.
---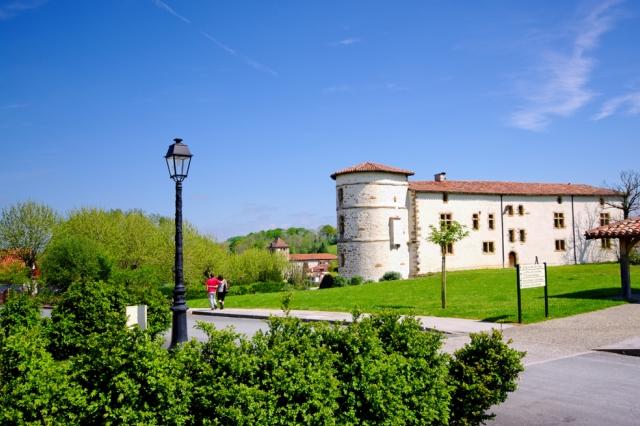 Espelette
Located in French Basque Country, Espelette is probably most famous for its Piment d'Espelette (dried red peppers), although the small village has plenty more than peppers to offer its visitors. Take in its iconic red chalet-style houses with balconies and drying red peppers hanging on the outside, enjoy local cheese and chocolate, and explore tiny boutiques and shops. Unlike the big cities of France, the rural village has clean, fresh air and a relaxing laid-back atmosphere, and the ultimate peace and quiet location trace the stream from the village's church.
---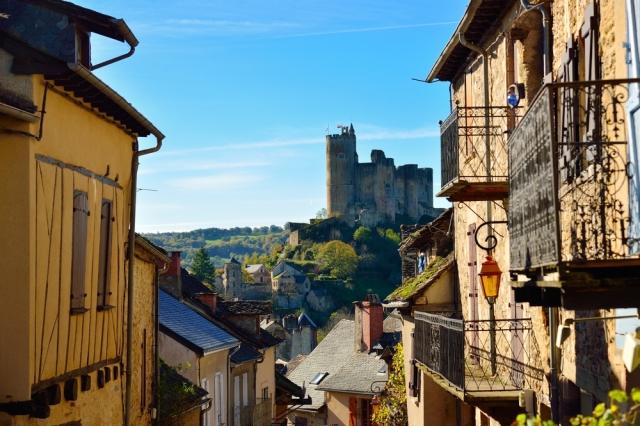 Najac
If you want to feel like you are in the middle of nowhere, then head to the perched village of Najac. This beautiful village in France is so small that it has just one street that is overlooked by a Chateau fort and surrounded by breathtaking forests. The forests protect the village with phenomenal colors all year round and make you feel completely isolated and relaxed. Step back in time to the 13th and 14th centuries in the quaint village with plenty of well-preserved artifacts including a 14th century fountain, a 13th century church, and the spectacular chateau royal, part of a network of royal chateaus found in the Aveyron Valley.
---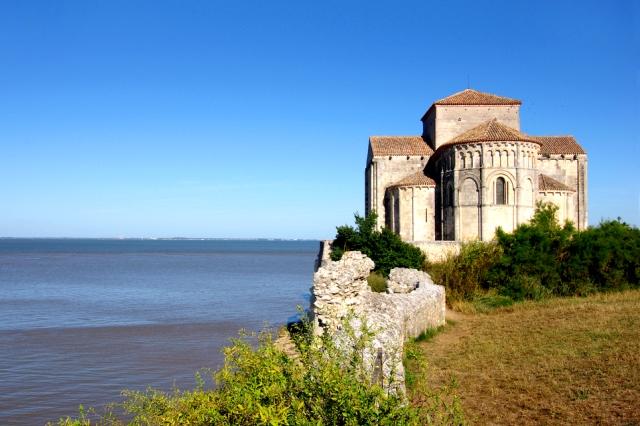 Talmont-Sur-Gironde
One of the most unique villages in France is Talmont-Sur-Gironde. Sitting on a rocky peak that looks out over the Gironde estuary, the traditional village features whitewashed houses with blue shutters and streets that have remained the same since the early 18th century. The village was actually once an island and has a long history which includes a 12th century Romanesque church, preserved remains of the 'White Tower', which was built to commemorate the Tower of London, and a port with inclined 19th century piers and wooden platoons.
---
Enjoy a Relaxing Vacation in France with Auto Europe
Make your next vacation a trip to remember forever, and forge your own path through some of the most beautiful villages in France. Let Auto Europe take the hassle out of the vacation planning process, and book relaxing hotel accommodations, international airfare, and a car rental in France, all for the lowest rates in the industry when you call and speak to one of our expert reservations agents. Auto Europe guarantees a smooth rental process, so you can enjoy your vacation in France to the fullest, and leave all the travel logistics to us.
Save money on your:
Rental Car in France | France Airfare | Hotels in France