Cairns, located in northern Queensland, is known as the "Gateway to the Great Barrier Reef" and is Australia's home of the ultimate in tropical adventures and culture. The summer in Australia is best spent in Cairns and its surrounding area, with it's vacation vibes, laid-back atmosphere and plenty of outdoor activities.
Summer in Australia starts in December and finishes around February. During the summer season temperatures can reach upwards of 90°F, making this a great time for swimming in Cairns. Seasons in Australia, in the northern parts, are close to being tropical seasons--considering the area's proximity to the equator. Autumn runs from March-May, winter runs from June-August and spring is from September-November. Every season has something to offer, but be aware of the beach warning signs as some creatures, such as Box Jellyfish, can migrate to these waters and make them dangerous.
Whichever season you decide to travel to Cairns during, the temperature will never get below 65°F during the winter, but the hot summer days are the best time of year for swimming, snorkeling and doing other outdoor activities in Cairns. Cairns has plenty to offer, including discovering the indigenous Aboriginal culture of Australia and snorkeling or diving in one of world's largest active reefs.
Here are some things to do in Cairns to make your Australian summer unforgettable:
---
Tjapukai Aboriginal Cultural Park
Discover the origins of Australian culture and learn more about the 40,000 year old tribe, the world's oldest living culture. The park offers interactive experiences during the day and night, including performance, dance, food and arts, such as learning how to throw a boomerang or play a didgeridoo. Discover the traditional bush foods of the Aboriginal and Torres Strait Islanders and have the chance to purchase some of the hand crafts made by Tjapukai artists.
---
Great Barrier Reef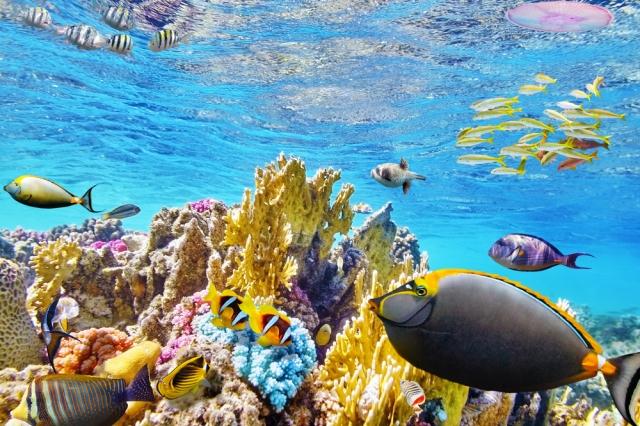 Just a 90 minute boat ride away, or 30 minute helicopter ride, The Great Barrier Reef is easily accessible from Cairns. The Great Barrier Reef is the world's largest coral reef, made up of 2,900 individual reefs and 900 islands. A number of tour companies offer scuba diving and snorkeling excursions from Cairns to the Great Barrier Reef to make the trip out to sea. Check out the incredible tropical fish and sea life beneath the clear waters and visit some of the nearby islands, such as Frankland Island, Green Island and Fitzroy Island. One of the highlights of Cairns, the Great Barrier Reef is it can actually be seen from space. Yes, it's that big and is World Heritage Site, one of the Seven Natural Wonders of the World, and the state icon of Queensland!
---
Cairns Esplanade, Boardwalk and Lagoon
The city is home to a spectacularly large swimming lagoon, right in the middle of the city. Measuring 4,800 square meters, the saltwater chlorinated lagoon is life-guarded and lit up every evening making it safe and fun for families. Across from the lagoon you can picnic along the foreshore boardwalk using the free barbecues and also, if you feel so inclined, sample the free fitness equipment. Great for families and groups alike, make sure you check in online and see if there are any events going on before heading over.
---
Flecker Botanical Gardens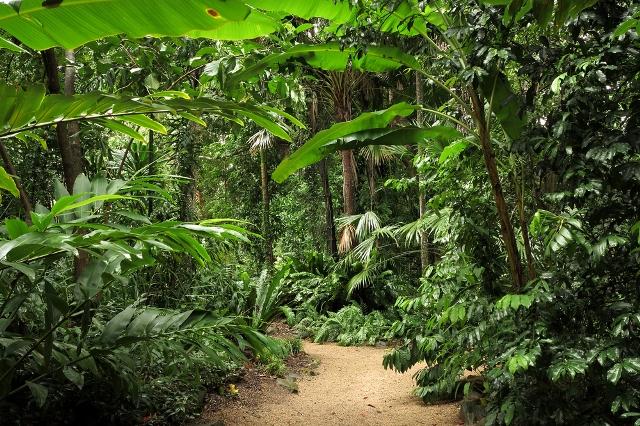 Open every day of the year, a visit to Flecker Botanical Gardens is a chance to see some of Australia's most exotic flora and fauna. Home to over 4,000 species of tropical plants from both Australia and some of the world's most tropical climates, the gardens are divided into a number of small gardens that specialize in regions and types of plant life. See some of the world's most unique plants, including the fascinating insect-eating pitcher plants!
---
Crystal Cascades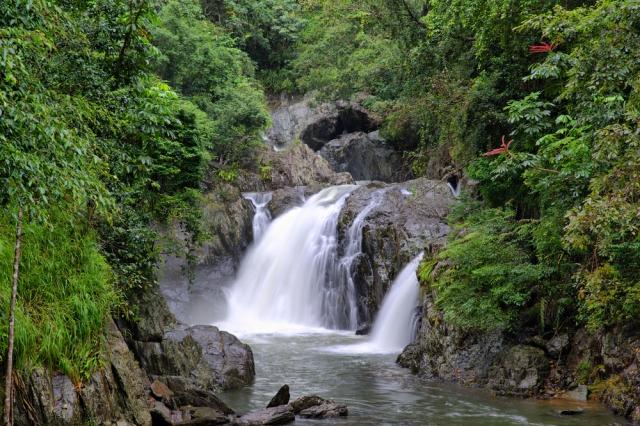 Crystal Cascades is located 14 km (about 25 minutes) from the city of Cairns and is made up of a series of waterfalls and swimming holes that are croc-free. Local families and groups head to these spots, which have to be accessed by a 30 minute walk through the rainforest, and take a picnic or BBQ for the day. The difficult thing about Crystal Cascades, however, is getting there. You need to have your own car or find a local who is willing to take you. You can swim safely in this clear beautiful water, which runs from Lake Morris, and is mostly shaded by the forest, making it the perfect escape for cooling off during the hot summer months in Cairns. Take a snorkel for a clear view of the fish in these waters, insect repellent is a must and of course bring a towel to warm you up, the water is a little chilly!
---
Tully River White-Water Rafting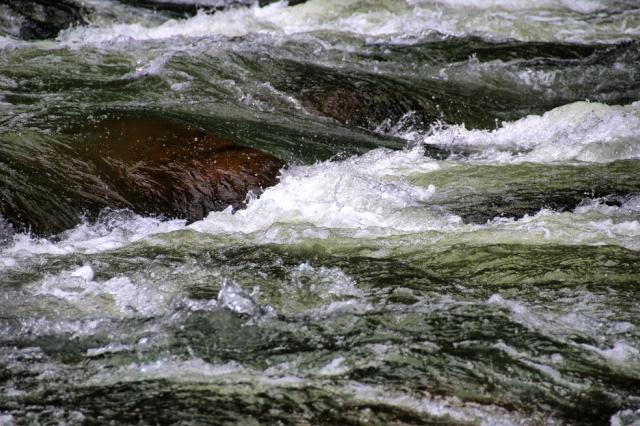 From Cairns you can pick up a number of organized white-water rafting trips to the Tully River. The Tully River bends and breaks through World Heritage Rainforest and includes grade 4 rapids. Most trips last around five hours through the tropical rainforest and sees your boat meet over 45 rapids! Even the
drive from Cairns
to the river is spectacular--with views of mountains that line the coast, rivers and streams, and fields of tropical crops. Most companies offer lunch, all of the equipment required and photos of your adventure!
---
Palm Cove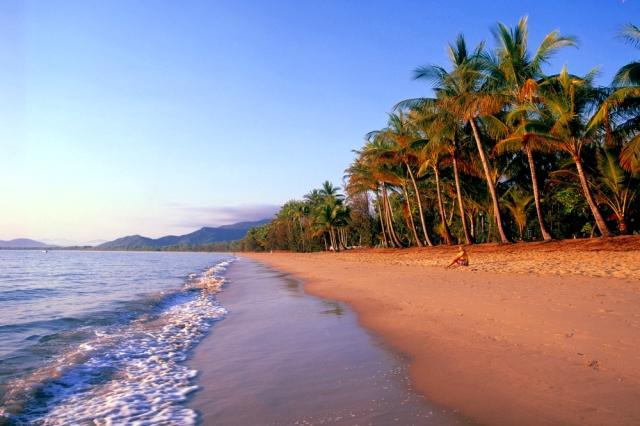 Palm Cove is a quiet beach-side community 25 minutes north of the city of Cairns. The village can be accessed via a public bus, and offers the height of luxury beach accommodation, trips to the Great Barrier Reef, kayak trips, and rainforest excursions. Alternatively, if you have had enough adventure for one vacation, you can simply chill out on the beach or by the jetty and enjoy some of the village's best restaurants and boutique shops.
---
Discover the Magic of Cairns with Auto Europe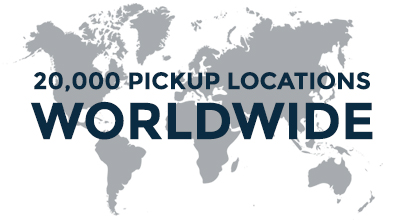 Take on Australia this summer, and explore the myriad attractions in and around Cairns, from fantastic flora, to pristine beaches. With an
Australia rental car
from Auto Europe, you'll be able to explore this amazing country unabated by public transport schedules or unforeseen delays, and
craft the perfect itinerary for you
. When you're ready to head out on vacation, give Auto Europe a call, toll-free at 1-888-223-5555, and let us help you get started on the ultimate summer vacation.