As someone who adores the outdoors, and grew up in a state where snow is an inevitable occurrence, I've learned to appreciate the winter sports for their ability to burn off excess energy and avoid cabin fever. While my personal activity preferences lean towards the more common variety of sledding, ice-skating and cross-country skiing, I have a healthy respect for people who take winter sports and push the envelope to keep them fresh and challenging.
Dabbling in combining different mediums of sports has continually led to a wide variety of innovations throughout the years. One in particular that continues to see growth and change is the addition of harnessing wind-powered momentum through kites to maneuver across landscapes and seascapes. While it's still early to find a snowkiting instructor at just any ski resort, there are specific locations and training facilities set up across Europe that can assist you with learning to safely and successfully navigate this exciting sport.
With the increased baggage fees and size restrictions on airplanes these days there's little chance you'll be taking snowkiting equipment of any kind along with you on your trip. Whether you're heavily laden with luggage or packing light, Auto Europe is here with an
extensive fleet of car rentals
from minis to nine-passenger vans to accommodate your travel needs on the quest for wintry adventures.
LET'S GO FLY A KITE
Snowkiting is similar to kit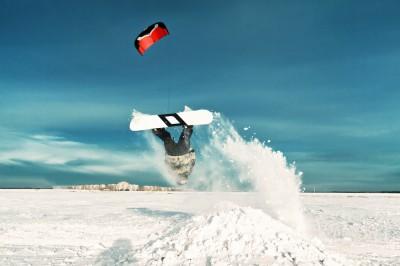 esurfing in that you're utilizing boards (and sometimes skis) to glide across surfaces, but, where kitesurfing is a "soft water" sport, snowkiting is done on "hard water" surfaces. Currently it's one of the only sports that enables you to ascend and descend slopes with wind-powered movement.
Snowkiters are not just passively traversing the ice and snow as the wind takes them, but testing their athleticism and technique with tricks and stunts. Foil kites are the most widely used in conjunction with handles, lines and/or harnesses to steer and free up body movement. Some summer sports fanatics are getting more bang for their buck from their equipment by using their inflatable kites from kitesurfing as an alternative to the foil kites for snowkiting.
Locations in the Alps of Austria and Switzerland have embraced the sports trend and are in the upswing of advertising their ability to cater to these alternative adrenaline junkies. Obertauern, Austria is a winter travel destination, centralized in easy driving distance between
Salzburg
, Graz and Klagenfurt. While offering a wide variety of traditional outdoor activities including tobogganing, snowshoeing, ski and snowboarding, there is also a kitesurfing school which offers instruction and testing facilities so you can "try before you buy". In Switzerland, your car rental can be picked up from any number of convenient locations, including the
Geneva Airport
. The town of Brig-Glis is located at the base of the mountain and is an ideal stop explore some local flavor before you continue on to the nearby Simplon Pass where there's a school that specializes in snowkiting.
Snowkiting can be executed on flat land, or mountainous terrain, on ice or snow. It's important that you receive proper instruction and use appropriate equipment when engaging in this activity. As your skill level and confidence increases, there are a plethora of opportunities to continue pushing your physical prowess within the sport.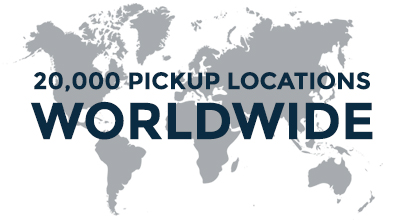 Kitecross events, races and cliff jumps are just the tip of the iceberg when it comes to what's currently available in this ever-growing sport.
Auto Europe has
over 60 years of experience
in assisting our clients with confirming the perfect car rentals for their European travels in any season. As you're planning your next trip to Europe, contact our friendly and knowledgeable reservation agents toll-free at 1-888-2233-5555.