Travel talk often has a strong lean towards destinations for educational enrichment in history and culture, romantic rendezvous' and driving tours of scenic landscapes. The aspect of travel in these spots that goes largely unnoticed is the multitude of interesting creatures that also inhabit the cityscapes and landscapes. While I wholeheartedly recommend the following locations to you for a mixture of the aforementioned travel purposes, I also want to encourage you to discover the numerous species of animalia (beyond the sheep) sharing the land and sea of New Zealand with their human counterparts.
Kiwi Birds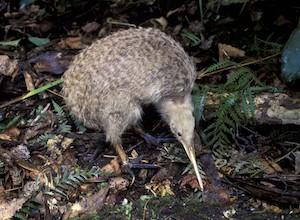 With a rental car in Wellington and a set of binoculars, set off in search of the endangered kiwi in its natural environment. The kiwi is not only the national bird of New Zealand, but the country denizens are colloquially referred to by the same name. While the kiwi is approximate in size to a farmhouse hen, the eggs they lay dwarf a chicken egg, as the egg to body ratio reaches up to a quarter of the kiwi mother's mass. A kiwi has no tail, a long, thin beak used for foraging for invertebrates, and miniscule wings, that inhibit it from ever achieving flight. Strong legs for speed and an alert nature keep the kiwi aware and out of danger. The brown kiwi is the most common variety of the species and can be found on the North Island. Their inclination is to be secretive, which has led to very few New Zealanders having spotted the kiwi!
Geckos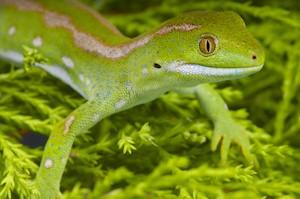 Geckos are one of two species of lizard native to New Zealand. While these little guys aren't going to help save you money on your car insurance, they are excellent to have around for pest control, as their primary diet is insects. They reside on the main islands and the smaller outer isles but don't expect them to be spotted easily. The gecko blends seamlessly in to its native environments, even with its brilliant coloring, and doesn't make casual appearances for photo shoots. The species as a whole are also largely nocturnal and if under attack the gecko can thwart the threat through caudal autonomy which involves the removal of its tail which will continue to twitch, thus distracting the predator long enough for the gecko to get away. Eventually the tail will regrow and can be used again in the endless life-cycle of the hunt and the hunted.
Alpacas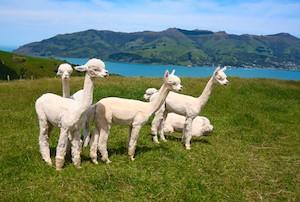 The shape of an alpaca puts me in the mind of a sheep that's undergone medieval torture to stretch its proportions from a portly-looking, fluffy-tailed, wooly-faced bleater to a taller and thinner shadow of itself. Not a native species to New Zealand, alpacas are a domesticated animal bred for their fleece and valued for the fact that they take up less space than sheep. When visiting an alpaca farm, whether you're craft inclined or looking for an authentic gift, you can acquire either raw alpaca fleece for future projects or a hand-crafted product to take home. There are events and festivals to attend that are associated with alpaca's and alpaca goods that take place throughout the year.
Fur Seals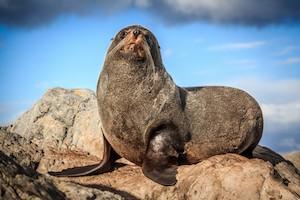 From Picton or Christchurch you can take your rental car and drive along the rocky coastline of the South Island to find these carnivorous mammals, cavorting in the waves or sprawled across the sand and stone beaches. While on land, these creatures may seem slow and lethargic, but this seemingly relaxed posture belies their attentive senses and speed. The females typically give birth between the months of November and January. Prepare your camera but keep to the proximity of a zoom lens. While the fur seal looks cute and cuddly, respect that these are wild creatures and this is not a petting zoo. Getting between a fur seal and the ocean, particularly if there are seal pups involved is one of the best ways to court trouble.
Yellow-Eyed Penguins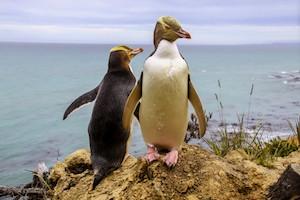 Dunedin and the Otago Peninsula are some of the prime locations for viewing the indigenous yellow-eyed penguin. There are 'hides' created along the shore that you may access to covertly study the penguins. While they come and go as a group, the penguins disperse quickly after emerging from the ocean to their separate forested nesting spots. An endangered species, this genus of the penguin population numbers in the low thousands. Hoiho is the name of the bird in the Maori language that translates roughly to 'the noise shouter'.


Whale Sharks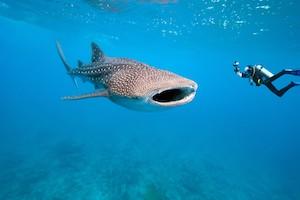 The unique topography of the underwater world of New Zealand draws divers and snorkelers year-round while the warm waters are alluring to many sea creatures. The whale shark is one of the creatures who makes a migratory stop here. As their demeanor is comparatively docile to other sharks, divers will find these gentle giants easy company, as their preferred meal is plankton. The whale shark has a comparable life span to our own of approximately 70 - 100 hundred years, and proportionally can match many extinct species of dinosaurs for sheer density (twelve meters in length and 20 metric tons). If you're looking to hitch a ride, these are the fish you want to make friends with.
Make New Zealand your warm-weather getaway this winter where you'll find an extensive selection of activities for all ages and interests. Auto Europe offers rental cars for adventures of all sizes, from economy cars to nine passenger vans. Confirm your car rental today by dialing 1-888-223-5555 and speaking to one of our knowledgeable reservation agents or book online!We appreciate your thoughts and feedback! If you have a New Zealand travel story or hot tip you'd like to share, we would love to hear about it!
Save money on your:
Rental Car in New Zealand
---
The exciting assortment of animals and wildlife make New Zealand worthy of a visit time and time again. Ensure the maximum amount of time for exploring when you book a rental car with Auto Europe's guaranteed lowest rates! When you're ready to embark on your big adventure, give Auto Europe a call at 1-888-223-5555 or click, and reserve immaculate hotel reservations and of course, the best price on car rentals.