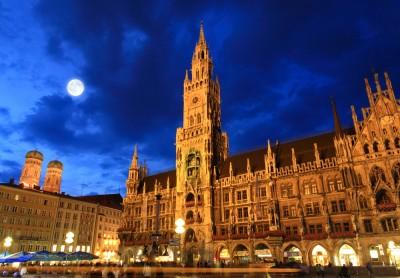 The holidays will be here before you know it, and if you are looking for unique gifts for your family and friends, you have to head over to the Marienplatz Holiday Market in Munich. The Christmas market, also called Christkindl Markt, has been a Bavarian tradition since 1642. The historical market takes place from November 25th to December 24th and are held in St. Mary's Square, in the middle of Munich. When the Market first started in Marienplatz it was known for delicious gingerbread, chimney sweep figurines made from plums and handmade nativity sets.
These days there are over 160 booths which are seasonally decorated. You cannot miss the giant 100 foot, light covered Christmas tree that keeps watch over the vendor's stalls. You can shop for Bavarian wood carvings, crafts, candles, sweets, food, mulled wine, cakes, cookies, fruit breads, crystals and traditional toys. You can even find holiday ornaments and traditional Christmas decorations for your home. Be sure to bring your appetite. You will want to try everything that the market has to offer. You can snack on baked apples, plum puddings, gingerbread stars and roasted chestnuts and almonds. If you want something a bit more filling try the potato pancakes or sausages.
Every stand has something unique.
Take your children to the Heavenly Workshop where they can learn how to bake Christmas cookies and make traditional arts and crafts. You can listen to Christmas concerts which are held on Munich's Town Hall balcony. These free concerts begin at 5:30 every day. You will not want to miss the manger scene, the carol singers or the brass band that plays on the Rathaus balcony.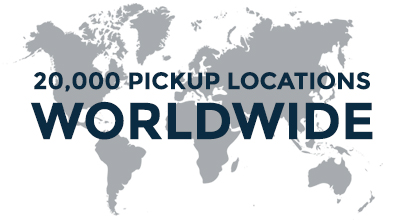 Monday through Saturday you can get into the holiday spirit and browse the Christkindlmarkt from 10:00 a.m. to 8:30 p.m. Sundays the markets are open from 10:00 a.m. to 7:30 p.m. and December 24th, the holy night, the Marienplatz Holiday Market in Munich is open from 9:00 a.m. until 2:00 p.m.
This season you will not want to miss the world renowned Marienplatz Holiday Market in Munich. It will truly get you into the Christmas spirit. Book your
car rental in Munich
today!