If you're an animal lover you already understand that one of the hardest parts of planning a trip is that moment when you have to say goodbye to your four-legged friend. Your pet will be fine without you, but when you turn for one last look and see those big, soulful eyes looking after you it's tempting to throw your plans out the window and just stay home.
One way to combat this feeling is to plan a trip which is animal-themed - a journey which will scratch your go-wild itch and remind you of your pet while you're abroad. While an African safari or a whale watching adventure can be fun, what you really need is to connect with animals of the sort you've left behind. This will remind you of how much you love and appreciate your pet while also offering an opportunity to connect with people around the world who share your love of animals.
With that in mind here's our list of the top 7 vacation spots for animal-lovers: seven destinations and trip-ideas sure to remind you of your feathered, furred or scaled best-friend and offer a new appreciation for your pet's relatives around the world:
---
Say Mush! Dogsledding in Scandinavia
You could stay in North America and seek out a mushing adventure in Alaska, Canada or the lower 48, but if you'd like to experience a completely different culture consider a trip to Scandinavia to meet some Nordic sled dogs. Nothing will leave you feeling inspired to return to your tail-wagging pal back home like watching a team of well-trained athletes do what they do best - pull a sled over the pristine snow-scapes of their native land. A dogsledding trip to Norway is a terrific way to bring your family closer.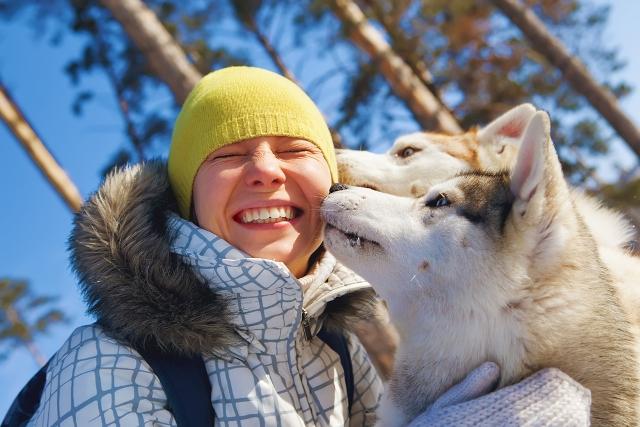 ---
Sea Turtle Rescue
Facing hardships like human poaching and beach erosion, sea turtles in Costa Rica have it pretty hard. Listed on IUCN's Red List of Threatened Species, sea turtles in Costa Rica need your help, and if you'd like to teach your children about the value of volunteering what better way than to plan a trip to Costa Rica to volunteer at an NGO program. Enjoy this beautiful country as you work to create a safe beach environment for nesting sea turtle mothers or take advantage of volunteer opportunities where you can help injured sea turtles get back on their feet - err, fins. All of this takes place against the pristine tropical backdrop of the world's most bio-diverse nation - a sea turtle themed trip to Costa Rica is a great idea!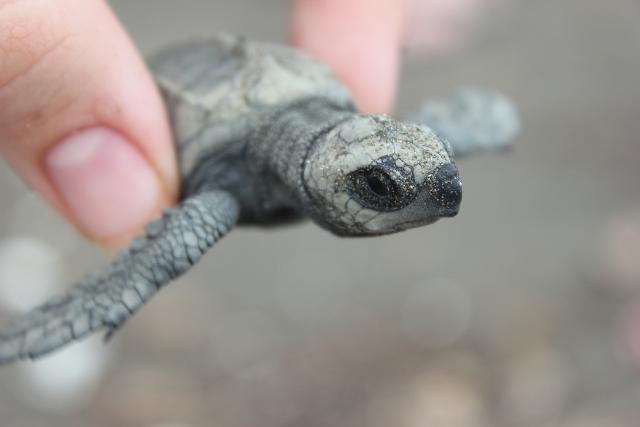 ---
Giddyup! Horseback Riding Around the World
For horse lovers the ideal vacation is enjoyed from the saddle. For your next trip consider a horseback riding adventure in a different part of the world. Whether you plan to tour the glaciers of Paine National Park in south Chile, spend a week riding through the Andes in Argentina or feel like cutting loose on the beaches of Spain or Costa Rica - riding native horses in a different part of the world will allow you to experience a new landscape, country and culture in a familiar way. Be yourself and let your hair down during your time-abroad by touring your next destination on horseback. Connecting with other horse-lovers from around the world is often the most rewarding part of a horseback riding trip.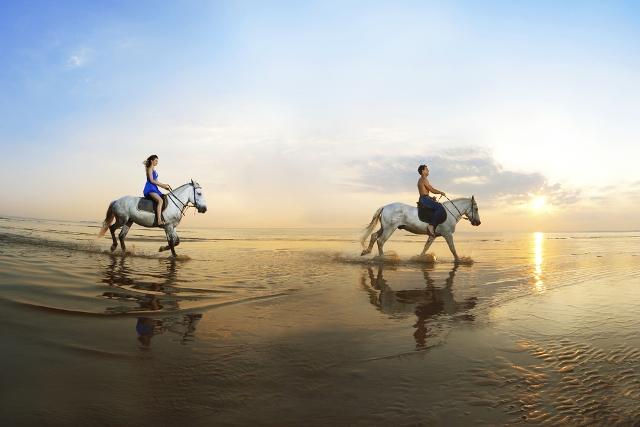 ---
Hop on Over to Rabbit Island
For those who think there's nothing more adorable than a fuzzy bunny, an island full of the fluffy critters may be just the place. Okunoshima, Japan is a tiny island just off the coast and in recent years Okunoshima has emerged as a tourist hot-spot thanks to the island's exploding rabbit population. Thousands of rabbits make their home on this pretty island and due to the convenience of fine hotels and a museum chronicling the history of the island, Okunoshima's rabbits have learned to seek out the attention (and impromptu feedings) offered by tourists. Take a walk on a trail in Okunoshima and you'll enjoy the company of a pack of friendly bunnies for the duration of your stroll.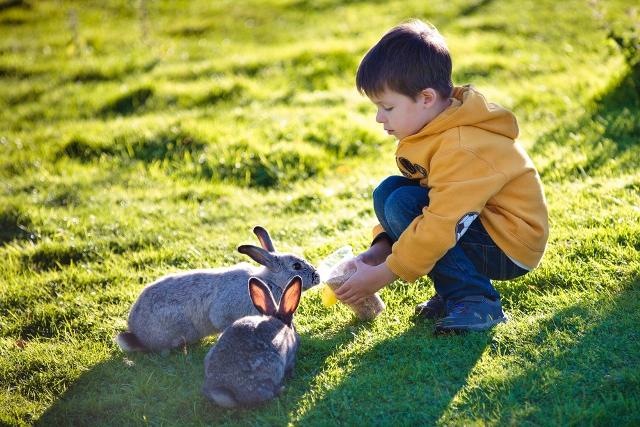 ---
Swim with the Pigs
Yes, you read that right - you can swim in clear Caribbean waters with friendly wild pigs. On Big Major's Cay, part of the Exuma Cays of the Bahamas, there lives a colony of adorable pigs which wait for tourists to visit (hopefully bearing scraps of food). The water on their favorite beach is crystal clear and the white-sand beach offers visitors the pristine tropical setting that the Caribbean is known for. Visit Big Major's Cay and hop into the lovely surf and you can expect a parade of adorable little pigs which will emerge from the woods and dive into the water to join you (and, hopefully, snag a snack). Don't worry - they're friendly!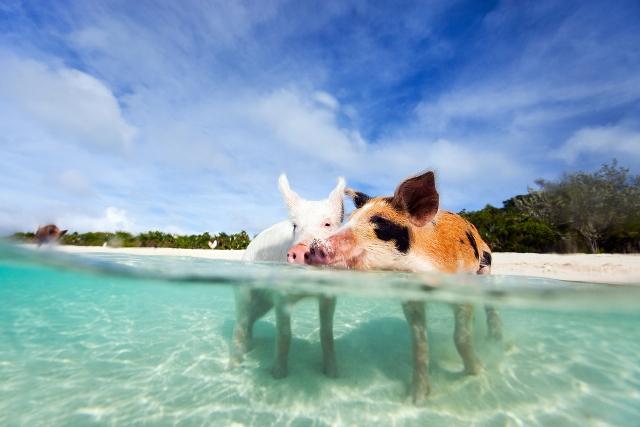 ---
Take Flight in the Galapagos Islands
From blue-footed boobies to nesting seabirds, the Galapagos Islands serve as home and refuge to as many as 750,000 seabirds at any one time - making it the ideal destination for any bird lover. Where else can you see Red-Billed Tropicbirds, Galapagos Penguins and marvel at the 8-foot wingspan of a Waved Albatross in a single day? These islands are surrounded by ocean and while it's easy to see why they are a popular nesting ground for far-ranging sea-birds, the presence of many of the smaller birds here is difficult to explain. Perhaps they were blown out to sea by a strong wind and happened to land on the Galapagos years ago ... it's a question scientists still struggle with. Today the presence of so many beautiful species lends the Galapagos Islands a mystical quality which is sure to resonate to visitors from every walk of life.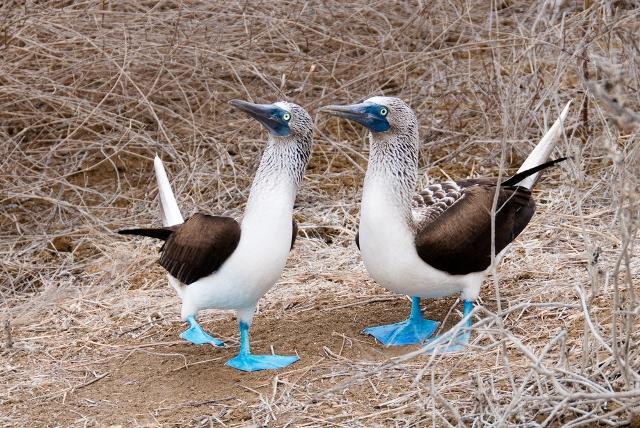 ---
Dance with a Dinosaur on Komodo Island
Lizard-lovers rejoice! The undeniable king of the reptiles - a beast which harkens back to the age of the dinosaurs and may remind some of the legendary power of dragons observed in HBO's Game of Thrones, is just a trip to Bali away. Komodo Island, part of Komodo National Park in Indonesia, is home to the legendary (and endangered) Komodo Dragon, the largest living species of lizard in the world. Growing to lengths up to 3 meters (10 feet) and weights up to 70 kilograms (150 pounds), seeing a Komodo Dragon is sure to get your heart racing. A guided walking tour of Komodo Island will get you up close and personal with these ancient reptiles, making a trip to Indonesia an experience you'll never forget.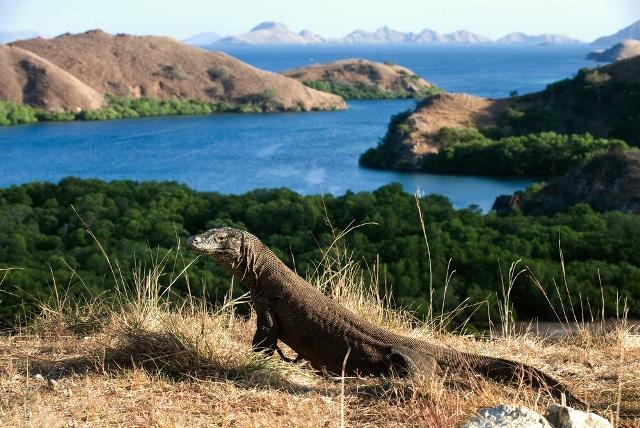 ---
Explore More with Auto Europe
Of course these seven destinations are just the beginning - there are a number of perfect vacation spots for animal-lovers around the world just waiting to be discovered. Whether you choose a dog-themed trip in the snowy north or dare to walk alongside a Komodo monitor in Indonesia, vacation spots for animal-lovers are available across the globe.
If you're planning an animal-themed adventure, Auto Europe is here to help. With the
guaranteed
lowest rates on
rental cars
and discounts on
hotels
, we can help you plan every step of your trip. To get started call us toll-free at 1-888-233-5555. Representatives are available year-round, 24/7 and one of our friendly customer service agents will be happy to offer a real-time quote or help you to make a reservation.