On the playgrounds and dreamscapes of our childhood we develop a sense of curiosity and wonder surrounding the idea of flight. We're dared by our peers to leap from the seats of swing sets and land on our feet. Haylofts, rooftops and tall trees become launch pads, while a pile of leaves below cushions gravities inevitable pull. Rope swings at swimming holes are vehicles to which we cling until that perfect moment when your hands release your tree-tied tether, and the all too short flight brings you splashing down into the water.
Recapture a sense of the whimsy and excitement you once felt as Auto Europe takes you on a tour of airborne sports and events throughout Europe.
Hot Air Balloon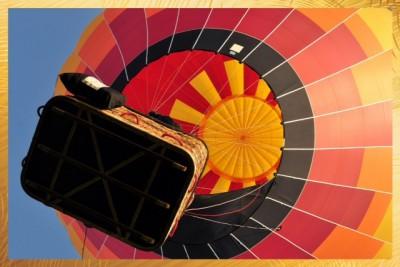 Hot Air Balloon exhibitions, once a more common means of entertainment, are resurging in popularity across the world. Bristol, England hosts the annual
International Balloon Fiesta
each August, where professional balloonists, representing the UK and international teams, fill the sky with gently floating hot air balloons—some for eye-catching appeal, and others that take on passengers. Both traditionally styled balloons and fun, fanciful characters and shapes, like the
Despicable Me
Minion, and UFO's are part of the show. Morning mass ascent events are paired with breakfast sandwiches and warm beverages, giving spectators a meal and a view to start their day. The evening "nightglows" are special events that only selected teams participate in, offering a beautiful counterpoint to the early bird ascent. Earlier in the summer season, Annonay, France hosts,
L'Art de l'Envol
(The Art of Flying), where you could almost say first flights are their specialty. This town is where a hot air balloon made its first untethered ascent.
Skydiving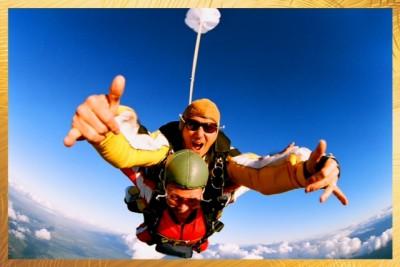 There are an increasing number of thrill-seeking sports out there these days that will challenge your emotional and physical fortitude. One that's top on my list is skydiving. This sport sends you plummeting towards the earth, at a heart-stopping rate that would bring tears to your eyes if you weren't wearing goggles. Suddenly, it's time to pull the cord of your chute and as the fabric unfurls against the air currents it slows your descent to a less stomach punching speed. Tandem dives can give you the feeling of security, knowing that there's a knowledgeable, experienced guide to bolster your spirit before the big leap. The alternative, if you're determined to go solo, is to take a beginners course and become certified to jump on your own. Yikes!
Sevilla, Spain
is hailed as being in the top ten of skydiving destinations that Europe has to offer, 15,000 feet of pure exhilaration.
Interlaken, Switzerland
is another laudable European jump site. While Interlaken doesn't beat Sevilla for the longest leap, it's still going to be a memorable ride. When you've finished jumping out of a plane, there's still more to see and do in the Swiss Alps. Go free-climb a mountain, or better yet, try hang-gliding!
Hang Gliding/Paragliding
Lake Annecy
in the region of Upper Savoy in France, is a popular destination for its water-sport activities, but the surrounding mountain region offers opportunities for aerial sports fans too! There are a variety of companies, from which you can rent equipment and hire a seasoned escort, familiar with the region, to guide you through the adventures of hang-gliding and paragliding safely. For more experienced gliders, you may find the aerial terrain not as expansive as other places you've visited, but it is still picturesque, and there's are no lack of other air and land-based explorations to fill your time. Strike your best superhero pose as you race down the steel wires.
Ziplines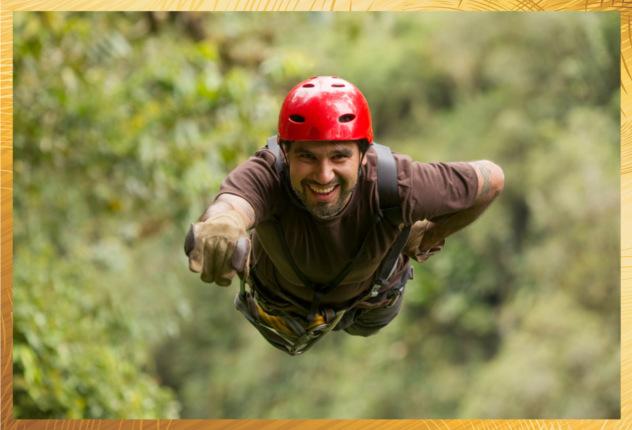 Take your dreams of flying faster than a speeding bullet like Superman, cross them with the technical gadgetry of Batman, and you'll find the closest facsimile of available flight is zip-lining. Near Leogang, Austria Flying Fox XXL Leogang, has 1600 meters of trails that can take you up to a velocity of 140 km/h. Stretch your arms out wide, or try to hold your best superhero pose, as you race along the steel wires, over tree tops and forest animals. Your aspirations are made manifest, minus the villains and the cape.
Helicopter Rides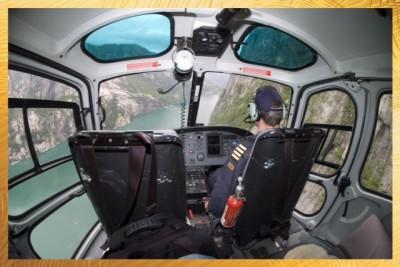 So, you boarded a plane to reach your current destination, but what did you really see from 30,000 feet? When you ride aloft in a helicopter, much like when you drive a car rental, there is an increased level of flexibility available to you in this case, from the ground up!
Switzerland makes an appearance again, this time in
Zermatt
. Here, the alpine helicopter companies are lauded loudly and often for the dynamic alpine landscapes that you fly across. Get a birds-eye view of the Matterhorn, as climbers make their way up and down the daunting faces of this imperious peak, striving to reach the summit.
Helicopter rides can offer a level of privacy and perspective of major cityscapes, too.
Naples
is one of many attractive jewels in Italy's crown of fascinating cities. Don't fight the crowds for a fantastic photo of the historic monuments and contemporary sights—rise above it all and take that shot that makes your friends, family and co-workers at home green with envy.
Make Your Travel Plans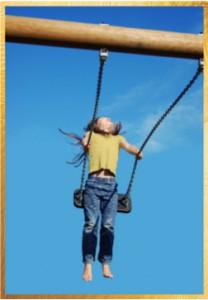 "If you can dream it, you can achieve it" is a quote from Zig Zigler that I find appropriate to use here. Let your imagination take flight, and we'll be here with travel resources and pertinent recommendations on how to take that next step. At Auto Europe, we help put our clients on the road to making their travel dreams come true everyday.
Auto Europe provides an extensive array of car rental services and over 8.000 international pick up locations. Take advantage of our simple and secure online booking process to confirm a car rental for your next dream vacation today, or call us toll-free at 1-888-223-5555.
We appreciate your thoughts and feedback. Do you have impressions of experiences where you've been flying high in Europe that you can share? We'd love to hear them!