Choosing to arrange a rental car during your upcoming trip to the United Kingdom gives you the opportunity to explore this historic region of the world as you see fit. Whether you are planning to be in the area for several weeks, or are only visiting for a few short days, a
UK car rental
will prove to be an invaluable asset to your trip's itinerary.
Longer Drives
In just a few days' time, you are able to visit bustling cities, sparking lochs, glistening lakes, towering mountains and sprawling seas. Drive along the whiskey routes in Scotland, explore England's alluring Lake District, and then travel to Wales, the enchanting land of castles. With time on your side and a car rental at your disposal, there are possibilities tucked behind every bend in the road.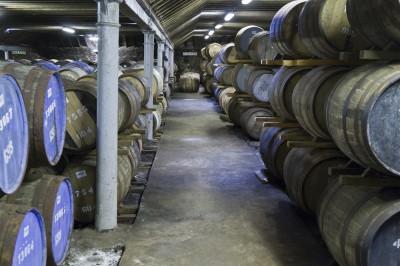 Scotland's Whisky Routes
Responsible for crafting some of the best single malt scotch whiskies in the entire world, the four Whisky Regions of Scotland are every bit as diverse as the well-known and well-traveled wine regions of France. If you are in the process of planning a longer trip to Great Britain and have a particular affinity for scotch, it is highly advised that you tour one or more of these regions to learn more about their exclusive regional variations. From the highlands of
Inverness
, to the central lowlands of
Edinburgh
, and the islands of Islay and Skye, to Scotland's Speyside region, there are distilleries throughout the country that are steeped in tradition and are all easily accessed by rental car. Auto Europe urges travelers to enjoy local spirits responsibly, and encourages the use of a designated driver. In certain pick-up locations throughout the country, additional drivers are able to be added to your
Scotland car rental
for a very low fee.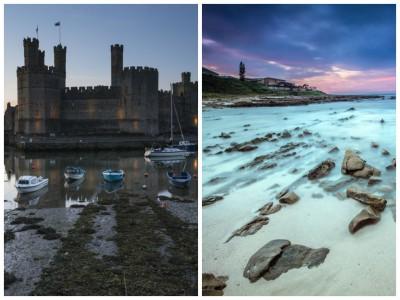 The Enchanting Castles of Wales
Comprised of 641 castles and some of the most breathtaking scenery in the UK,
Wales
is a destination not to be missed. Travelers are able to drive from England to Wales in less than four hours, and especially eager visitors are able to drive from Scotland to Wales in less than eight hours. It is also important to note that there are typically no
additional rental fees
or restrictions associated with traveling between countries with an Auto Europe car rental.
Cardiff
is the capital of wales and is one of the most popular destinations in the country, boasting beautiful scenery, distinct culture and a wealth of fascinating history and architecture. Known also for its diverse atmosphere and vibrant nightlife, Cardiff also hosts exciting events throughout the year, while maintain its alluring small-town vibe. Choosing to visit Wales will undoubtedly add supplementary insight into the history and culture of the United Kingdom.
Shorter Drives
Many travelers only have a short amount of time to spend exploring their host cities, whether they find themselves in the UK for business or a long weekend getaway, it's important to have a plan in mind beforehand. You will want to have enough time to take in the sights and revel in the beauty of your surroundings. Here are some of our favorite drives that are perfect for trips lasting less than a week.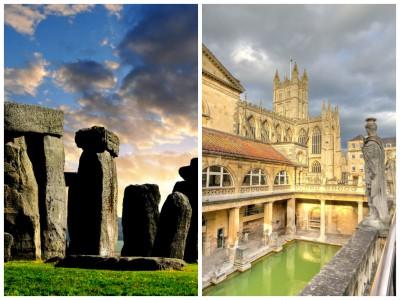 Day Trips from London
For those planning on spending the majority of their time
driving around London
, there are a few exciting day trips that are worth mentioning. All are about two hours away from your starting point, you will find three of England's most iconic attractions: historic Windsor Castle, iconic Stonehenge and the elegant Georgian city of Bath. If you plan accordingly, you can visit all three in one day. Start your day by touring Windsor Castle, the royal residence that is tucked comfortably into the English county of Berkshire. Later, delve into the mystery of Stonehenge, a prehistoric monument in Wiltshire that has become one of the most famous sites in the world, and then wrap up your excursion by
visiting Bath
. Spend some time exploring the Roman Baths, which are the epicenter of this World Heritage City, grab a bite to eat at a local pub, and then browse through the city's independently owned shops for unique souvenirs and mementos. If your time is utilized properly, you will still be able to leave the city feeling like a local!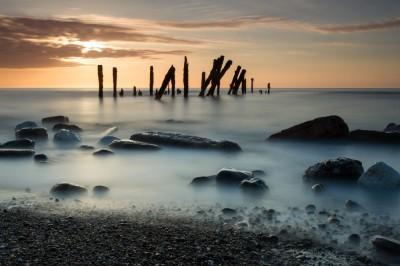 Hidden Gems of Yorkshire
Offering up a diverse set of scenery, not only is Yorkshire the largest county in England, but it also serves as the ideal backdrop for shorter stays. A unique mixture of quaint villages with a profound sense of grit and history, along with powerfully rugged coastlines and cosmopolitan cities brimming with art and culture; travelers are able to get an accurate portrayal or rural and city living in a matter of days. Begin your adventure in
Leeds
, and you'll be rewarded with some of Britain's best shopping, ample green spaces, and some of the most diverse nightlife available. From there, you can choose to embark on several different driving adventures: continue soaking in the city atmosphere and venture to the West Midlands, and visit the vibrant city of
Birmingham
, which is less than a two hour drive south, or venture to
Manchester
, a sports-lover's paradise, located an easy 66 kilometers away from Leeds. If you're interested in sticking to smaller cities, there are plenty of those scattered throughout the region, filled with ancient cobbled streets that exude charm and mystery.
Auto Europe Celebrates 60 Years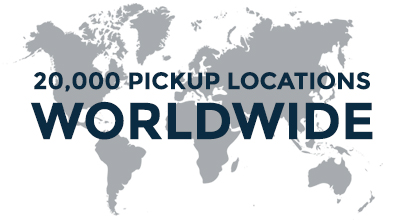 Auto Europe has been helping travelers arrange the best priced car rentals in destinations around the world for 60 years. Over the past six decades we have cultivated trusted partnerships with our
car rental suppliers
, and through these longstanding relationships, we are able to continue providing value to our clients year after year. Dependable business affiliations, award-winning customer service, and highly competitive car rental rates are only a fraction of what sets Auto Europe apart. For more information about how a car rental can complement your next vacation or business trip, visit our
Why Book with Us
section. As a thank you for your continued loyalty, we are offering 33% off car rentals, and 15% off
luxury car rentals
throughout the 2014 season. Reservations for UK car rentals can easily be made online using our secure three-step booking engine, or if you would like to speak with one of our travel experts directly, simply call us toll-free at 1-888-223-5555.