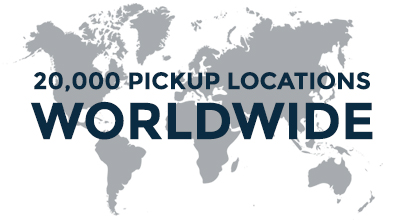 Europe is home to some of the most stunning castles in the world; all harboring elaborate history that is every bit as mystifying as their architecture. The following locations have been the dwelling places of royalty, some celebrated and others loathed. These properties have seen their fair share of hardships, pain and unspeakable tragedies, as they have functioned as prisons, torture chambers and even tombs. With so much agony being born within, it's no surprise that some of that anguish would permeate into the very structures themselves. Get into the Halloween spirit and let Auto Europe help you explore each of these fascinating countries from the driver's seat of a rental car.
Leap Castle - Ireland
Leap Castle's gruesome history dates back to the sixteenth century, when a sibling rivalry took a morbid turn, after feuding brothers ended their quarrel in public bloodshed. Did we mention that this all went down during a religious ceremony in the castle's chapel? The once sacred space is now referred to as the "Bloody Chapel", a room where even brave men won't go alone. A vile and terrifying entity, known as "the Elemental", is also rumored to lurk in the shadows of the castle's corridors. Leap Castle has always had the reputation of being haunted, a reputation so strong that locals avoid going near the structure at night.
Chillingham Castle - England
Nestled in the secluded Northumberland countryside, Chillingham Castle has been terrifying visitors for years. Although it is often considered to be the most haunted castle in Britain, hauntings were said to have decreased after renovation of the property revealed the bodies of a man and a young boy, both bricked inside a ten-foot thick wall. Explore the alarming dungeons and torture chambers and experience the phenomenon that is considered to be "impalpable impressions on the air", coming in the form of a dark creepy feelings, and a heavy and oppressive atmosphere.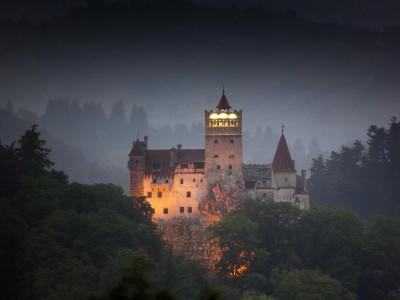 Bran Castle – Transylvania, Romania
Bran Castle, better known as Dracula's Castle, is tucked into an incredibly creepy and remote corner of the Carpathian Mountains in
Romania
. Vlad III Dracul is one of the most infamous images of cruelty, thanks in large part to his preferred method of torture-- impaling. The property has been a museum for over 40 years and is filled with torture instruments from the 1400s. Vlad III was also fond of burning, boiling and blinding his victims, and when he was feeling exceptionally devious, he might even skin them alive or scalp them; not surprising for someone whose name literally means "The Devil". The little chapel (or grotto) near the castle adds an additional creepy element to the surrounding area. As requested by Queen Marie, after her death, her heart was boxed in a gold casket and buried in Balcic, but was later moved to the chapel by the castle.
Dragsholm Castle - Denmark
Pick up your rental car in the vibrant city of
Copenhagen
and drive less than an hour to the quiet city of Zealand, Denmark. Built in the 12th century, Dragsholm Castle once served as the home to several noble families, but has since been converted into a hotel. The building is now believed to be the residence of more than one 100 ghosts, but there are three who make their presence most known: the gray lady, the white lady and the ghost of the Earl of Bothwell. Countless sightings of ghoulish apparitions have been noted and the sound of phantom clattering horse hooves can also be heard stomping around the grounds in the middle of the night.
Edinburgh Castle – Edinburgh, Scotland
Edinburgh Castle is viewed as one of the most haunted spots in Scotland; and
Edinburgh
itself is rumored to be the most haunted city in all of Europe. There are countless reports of castle visitors seeing a phantom piper, headless drummer, spirits of prisoners from various wars, and even spirits of deceased pets. Believe it or not, the "screaming vaults" that lie under the castle are said to be even more chilling than the actual structure. Rather than remove the bodies of victims of the Black Death, new structures were built on top of these tombs, revealing a completely new city, but simply unable to erase its horrifying past. Roam through the vault's winding passageways and experience sudden drops in temperature, unexplainable feelings of fear and mysterious tugs on your clothing.
Moosham Castle – Unternberg, Austria
If you happen to be
driving your rental car in Vienna
, consider traveling three hours west to Unternberg, a quiet city that is home to the infamous Moosham Castle. This ancient fortress, commonly referred to as the Witches Castle, is where Austria's bloodiest witch trials took place. Thousands of men and women were accused of witch craft, tortured, and eventually killed in the castle's dungeon. The property was also rumored to be a werewolf lair, after piles of dead cattle were found slain on the front lawn of the property. A multitude of spooky spectacles have been caught on film inside the castle, many of which are thought to be the souls of the slaughtered witches.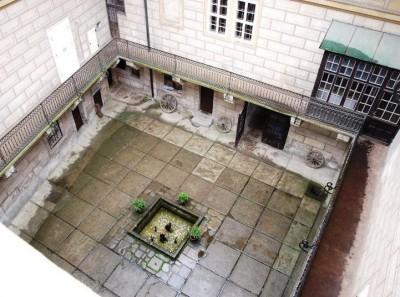 Houska Castle - Czech Republic
Roughly 30 minutes north of
Prague
is Houska Castle, a structure that receives our praise for being one of the best preserved Gothic Castles of the period. The property also captured our attention because unlike every other castle on this list, Houska Castle was not built as a residence or protective sanctuary. According to legend, the castle's chapel was built over a large hole in the ground, a hole that locals believed to be 'The Gateway to Hell.' Prisoners being held in the dungeon were lowered into the hole and instructed to report back on what they saw and when they were hoisted back up, they all appeared to have mysteriously aged 30 years.
We don't blame you if these locales prove to be too terrifying for travel, but for the daring,
Auto Europe
can help you arrange a car rental in any of these destinations, allowing for ample opportunities for exploring these formidable fortresses. Contact a reservation agent today toll-free at 1-888-223-5555 to start planning your eerie escape!