Coming to an agreement on the perfect honeymoon destination can feel like one of the most overwhelming pre-wedding decisions you will have to make. Couples tend to settle on sun and sand, and Europe is often passed over for the allure of tropical locales boasting shimmering beaches and turquoise lagoons. While Caribbean honeymoons are a fantastic choice for rest, relaxation and phenomenal views, these seven cities in Europe aren't just filled with seductive scenery; they're also brimming with enough history and culture to make even well-traveled newlyweds feel inspired.
---
Paris
The City of Light moonlights as the City of Love for thousands of starry-eyed newlyweds each year. We understand the thrill of wanting to take the road less traveled on your honeymoon and go where no other couple has gone before, but when it comes to romance, is there really a more fitting honeymoon destination than
Paris
? We admit it's slightly cliché, but who cares? We guarantee you won't be thinking about all the other places you could have gone when you're posing for cute pictures under the Eiffel Tower and sharing a fresh croissant in a street-side café.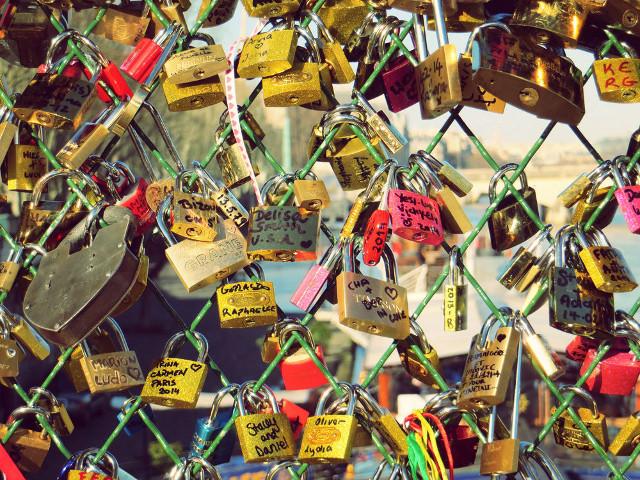 ---
Tuscany
If you're a couple with your hearts set on jet setting to a quaint town filled with breathtaking scenery and culture, complete with a few world-renowned landmarks nearby, Pisa is the destination for you. Fly into the
Pisa International Airport
to pick up your car rental and make your way to your charming Tuscan villa. Away from the bustling crowds near the center of town, you can settle in and stroll along the banks of the river Arno before partaking in a romantic dinner with your sweetheart. You'll remember the blissful days after your wedding for the rest of your lives, and you'll be hard-pressed to find a more enriching way to spend them. Spend your honeymoon happening upon family owned wineries and boutiques, exploring ancient cobbled villages and taking in the sights at local museums, while also saving time to indulge in couple's spa treatments and lunches on your private Tuscan terrace!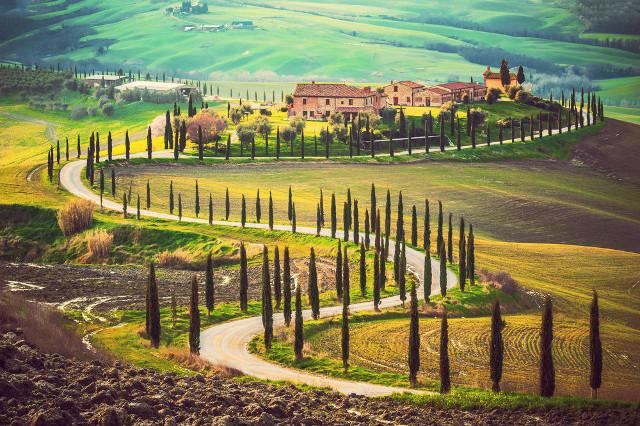 ---
Santorini
A haven of peace and tranquility,
Santorini
beckons to honeymooners seeking unforgettable moments of effortless luxury. To say Santorini is a magical destination would be an understatement, as it boasts truly magnificent landscapes drenched in almost-constant sunlight with panoramic views of the glistening blue seas. Spend your days swimming in hot springs, snorkeling and diving near the coast and reveling in the beauty of the captivating seaside sunsets. Explore the island by private catamaran or speedboat and create picture-perfect memories that will last a lifetime!

---
Dubrovnik
Who said honeymooning in Europe has to come with a lofty price tag? As an up-and-coming vacation destination,
Dubrovnik
allows couples to experience the region's rich history, spectacular setting and a little bit of luxury on a much tighter budget. This charming city on the Dalmatian Coast, often described as the pearl of the Mediterranean, seems as though it came directly from the pages of a fairytale. Newlyweds are able to sample delicious local cuisine, splash around in the warm water lapping the gorgeous pebble beaches, and drop anchor from their own private yacht. What, captaining a private yacht doesn't sound budget-friendly? Quite the contrary, many of Dubrovnik's villas offer complimentary boat access to their guests.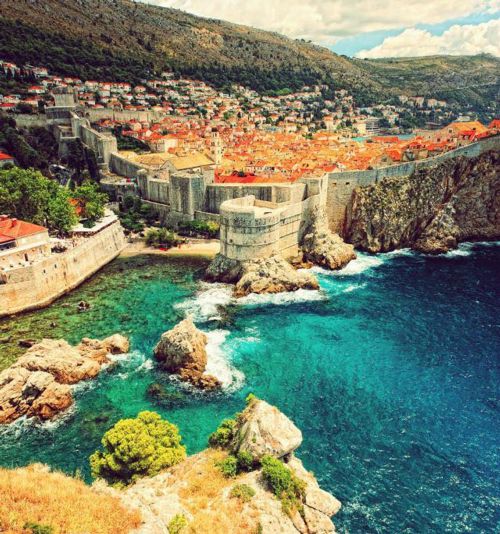 ---
Bruges
Mirroring a town straight out of a storybook, the well-preserved city of
Bruges
is the perfect accent to a flawless wedding. Seemingly stuck in time, this Medieval Belgian town is filled with a romantic ambiance that has been inspiring artists, writers and lovers for centuries. Winding canals are made traversable by arched bridges, and centuries-old buildings house invaluable treasures that paint a vibrant picture of the history of this stunning Flemish city. Walking along Bruge's cobbled streets will lead you past charming old churches and other architectural gems. Continue on from the center of town and make your way to the Lake of Love, an ethereal locale where you can dream about your happily ever after.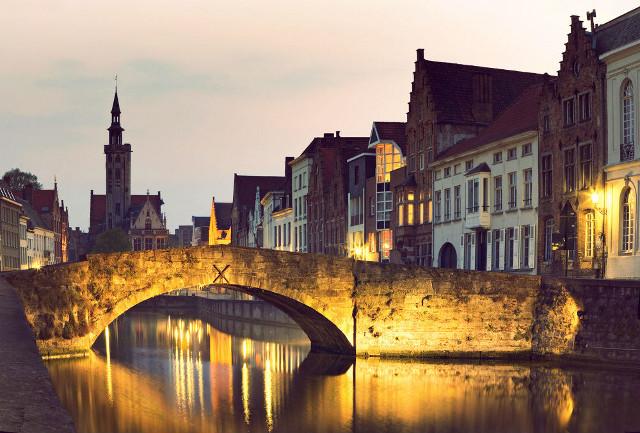 ---
San Sebastian
A European alternative to Caribbean fun in the sun, this small city in the north of Spain is an ideal honeymoon getaway for couples who are looking to soak up some rays. The relaxing and romantic vibes on offer in
San Sebastian
will give you and your better half a chance to unwind after what was surly a whirlwind wedding. Peel yourself away from the beautiful beaches to spend some time wandering through the winding streets of San Sebastian's Old Town.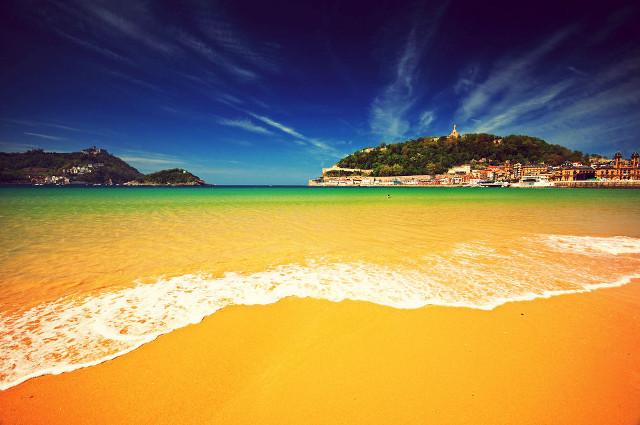 ---
Vienna
We've already established that there are countless places in Europe to honeymoon, but one of the most enchanting on our list is the historic city of
Vienna
. The destination that gave the world Beethoven and Mozart still remains a hive for stirring musical performances, and some of the most era-defining architecture in Europe. But you don't have to be a classical music fan or a history buff to appreciate the trove of cultural treats Vienna offers visitors. Fall in love all over again as you relax in one of the city's coffee houses, or contemplate thought-provoking masterpieces on display in Vienna's many museums. A well-rounded experience for your senses, couples are also able to indulge in local specialties like crisp Austrian wine and freshly made schnitzel.
---
Discover a Romantic Honeymoon Destination with Auto Europe
Choosing to travel to any of these romantic European honeymoon destinations will ensure your first vacation as a married couple starts out on the right foot. Let Auto Europe help you perfect every detail of your honeymoon, from getting you the best rate on a
car rental in Europe
, to getting you a great deal on
hotel accommodations
. We've been helping couples take the stress out of planning their vacations for over 60 years. Booking any of our travel services can be done online by utilizing our secure, three-step booking engine, or by contacting one of our reservation specialists directly toll-free 24/7 at
1-888-223-5555.
Are you in the process of planning your honeymoon destination? Share your story with us in the comments below!