Do Rental Cars Have GPS?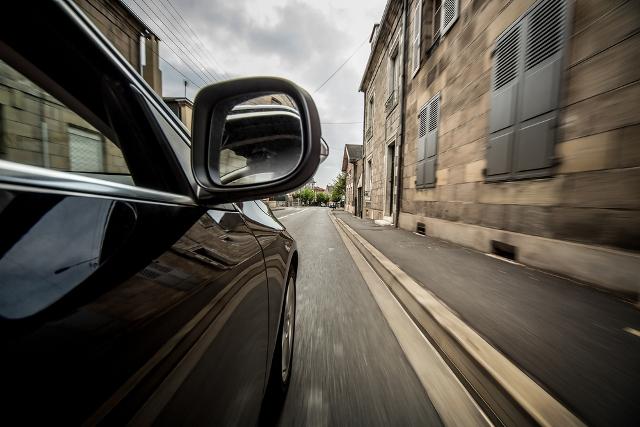 One of the most common questions that people ask when they are thinking of renting a car for their trip is the following: Do rental cars have GPS? The answer is: Maybe. It depends on a huge number of factors. There are generally going to be two situations in which this might come up. The first situation is simple: The unit may come standard in your vehicle. If this is the case, it will likely be located in the dash console. Do not expect this on vehicles unless you are choosing to rent luxury or higher end class vehicles. Though it is become more common, it is by no means the industry standard just yet.The primary focus of this article is going to about situation two: The vehicle does not come automatically equipped with a GPS and you need to rent a unit separately. This is a somewhat common occurrence and is not something that you should become overly concerned about, but it is definitely something you will need to know about. Renting a GPS is easy. The question is: Do you need one to begin with? If you are planning to travel to Europe and you are not from Europe, then the answer is simple: yes you do. The roads are simply too complicated to drive on without any idea of where you are going.Of course, there is also the possibility that you will have a GPS on your phone and you will not have to rely on one at all. If that is the case, this article may not be for you. It does bear mentioning, however, that even if your phone does have a GPS service associated with it, it may not work in another country or a location too far outside of your home range. You need to check with your telecommunications or wireless company so that you can find out the exact specifications on your phone. It is sometimes possible to have your service suspended in your home country for the duration of your travels and then have it activated by another telecommunications company in the country you plan to visit but, again, this is beyond the scope of this article. Continue reading to discover the 5 surprising reasons you need a GPS for Europe.
---
GPS for Europe
So why should you rent a GPS in Europe if your vehicle does not already come equipped with one? Here are five surprising reasons why you need a GPS for Europe:
Directions - This should be the most obvious. If you are traveling to Europe for the first time, you are going to get lost. This is a fact that is impossible to avoid. The combination of foreign languages and foreign road signs and markings is simply too much to overcome for most people. With that in mind, a GPS can guide you in simple ways via your own language without too much trouble. It may not solve all of your problems, but it will solve enough of them to be worth looking into in nearly every case.
Savings - The cost of renting a unit versus buying a unit is simply undeniable. It is going to be much more cost effective in nearly every case to look into a rental. Buying a unit and having the maps updated to your specifications can wind up costing hundreds of dollars. This is not something most people will already have built into their travel budgets.
Backroads - GPS will assist you in finding some ways of moving through routes that are not on the main roads. This is beneficial for avoiding traffic or finding some of the more out of the way spots in the areas that you are traveling in. This is a massive benefit to many people.
Services - Most GPS units will provide easy directions to gas, groceries, and places to stay. This is going to be your ticket to avoiding getting lost or running out of gas. That is going to have you covered on all bases with regard to your travel plans.
Intangibles - What happens if you want to go in a way that is not on your planned route? Without a GPS unit you simply will not be able to do that. You will be stuck either doing it all by hand or asking for directions, both of which can be a significant burden on your travel plans as a whole.
---

Rental Cars with GPS
Renting a car can be a difficult prospect all by itself. Finding a company worth renting from can be something that is difficult to accomplish. Even worse, when you find one you may become subject to additional rates for the rental of a GPS unit. Finding one that come for free is somewhat difficult. Either you will end up paying more for a vehicle that comes with it in the console, or you will usually have to pay to rent one in addition to the vehicle.
It is strongly recommended that, if you want to get a Europe GPS rental, you choose to do your renting with Auto Europe. We provide a number of unique opportunities for our clients, which can help to improve your travels and increase the luxury you are able to get for the price. Having some of the lowest prices for car rentals in Europe and also offering a selection of additional items such as GPS rental Europe, Auto Europe is a premier choice with regard to car rentals in the region.There are three simple steps to obtaining a free GPS rental with Auto Europe. Step 1 is filling out the GPS rental form online. Step two consists of receiving the unit. Step three consists of simply mailing the unit back to Auto Europe after you have returned from your trip. The process could not be more simple. You can reach Auto Europe at 1-888-223-5555 today to speak with a representative, or book online to get started right now! Make sure to check out our rental services with regard to discounted GPS for Europe.
---