Spending the holidays in London is a thrilling and unique experience for visitors looking for excellent shopping, wonderful food, superb attractions and a little nostalgia in this historic capital city. As London is the setting of Charles Dickens' famous novel A Christmas Carol, it seems only fitting to suggest some seasonal attractions that reflect the history and culture of London with a Dickensian flavor. The holiday season is certainly one of the best times to visit London - just look at these unique events!
Save money on your:
Rental Car in London | Hotels in London
---
Visit the Charles Dickens Museum
Start your Victorian Christmas at 48 Doughty Street, the actual former home of Charles Dickens himself. Now accommodating the fascinating Charles Dickens Museum, you will find the house in party mood. It will be filled with festive decorations of holly and ivy and the table will be set for a wonderful Christmas family feast, Victorian style.You may spot the white berried mistletoe tucked into a chandelier or light fitting in the home. This is a very British custom where people try to 'kiss under the mistletoe,' even if they are strangers, so watch where you stand!
Each room in the museum has actors portraying different scenes from A Christmas Carol, bringing the story of Christmas Past, Christmas Present and Christmas Future vividly to life. Other special events as part of your Dickensian visit include watching how a traditional Christmas 'plum' pudding is made (with lots of dried fruits and rum), listening to carols singers, and enjoying mulled cider and warm mince pies during your visit to yesteryear.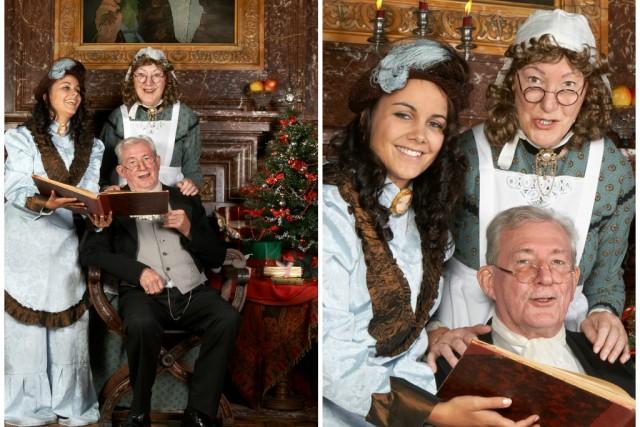 If you are spending the holidays in London over the 20th of December, you're in for a special treat as the Dickens Museum hosts a Costumed Tour that day. The drama reveals the housemaid is up to no good while Dickens and his family are out enjoying a Christmas Ball in this entertaining sketch.
Did we mention you'll also find original drafts of Dickens' books, photographs and personal family memorabilia on display, too?
---
London Christmas Traditions Include Victorian Christmas Markets
Festive Christmas markets are one of the most popular London Christmas traditions you will encounter here and there during your Holidays in London. The outdoor Christmas market stalls are traditional wooden huts decorated with sparkling lights and dressed with a dusting of ice and snow, although it will probably be fake in London! The Christmas markets sell handcrafted toys, gifts and specialty food items. You'll find spicy biscuits done up with ribbons, homemade candies ready to gift, locally made cheese, pickles and preserves, and plenty of stalls selling mulled wine - a warming spiced red wine to keep out the December chill.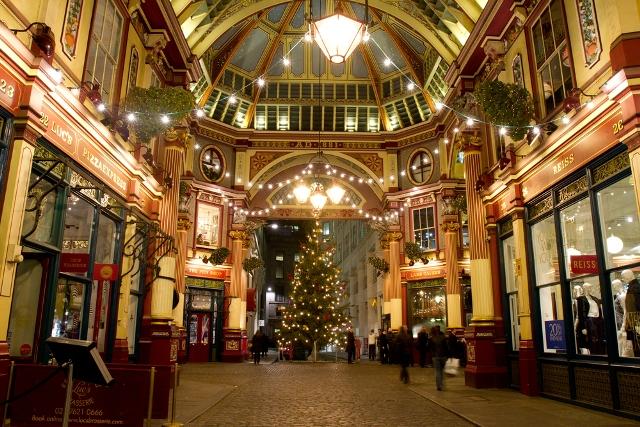 Christmas markets are a great place to source hand carved nativity figures, Christmas candles and beautiful table decorations. Handmade wreaths and garlands made of holly and fir are ready to hang on the front door or drape over the mantelpiece, adding the fresh scent of pine to the air.
Some of the Christmas markets in London may have a Victorian or Dickensian theme when stallholders dress up in Victorian costume with top hats, bonnets and shawls. They add an element of nostalgia to the event, particularly when carol singers attend and play seasonal tunes.
---
Other Alluring London Victorian Events
The Tower of London has seen over 1,000 Christmases in its long history, and this year, it is offering to immerse December visitors in a Victorian world. The red-coated Yeoman Warders will offer a special Victorian Tour with the opportunity to bump into Charles Dickens himself along the way. It is rumored that Queen Victoria will also be in attendance, so keep your eyes peeled for a short, round lady dressed in mourning black and wearing a modest crown. The royal drums will herald the Queen giving her annual Christmas speech to her subjects.
The Victorian tour at the Tower of London will introduce American visitors to more London Christmas traditions such as pulling colorful 'crackers' to make a bang, spilling a paper hat, joke and small gift to the lucky winner.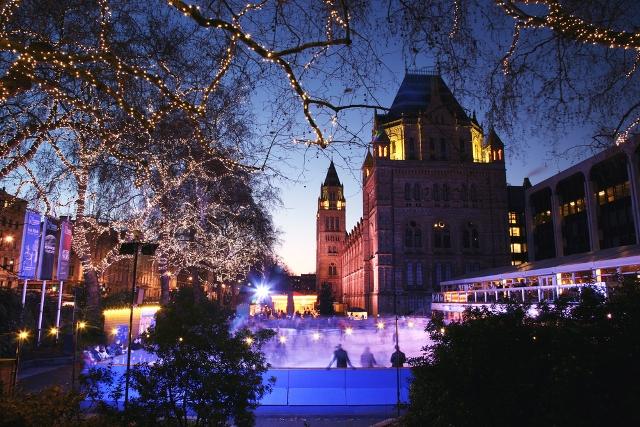 Decorating a fir tree was a London Christmas tradition started by Prince Albert, Queen Victoria's consort, and is now an international tradition. You'll also discover that gift giving and carol singing were all popularized in Victorian times when Christmas songs such as Silent Night were translated and sung in church services. The invention of lithographic printing and the services of the Royal Mail suddenly made it possible to send colorful greeting cards.
---
Save on your Rental in London with Auto Europe
With convenient locations scattered all around this atmospheric Christmas city, including at Heathrow Airport and iconic King's Cross Station, getting behind the wheel of a rental car in London has never been easier! Call us today, toll-free at 1-888-223-5555, or use our secure booking engine to find the perfect car for you, from efficient economy options to family car rentals and everything in between.
Save money on your:
Rental Car in London | Hotels in London