Picture yourself behind the wheel of one of the world's premiere sports cars. I'm not talking about the showroom vehicle at your local dealership (though this may well be an outstanding car). No. I'm thinking about something along the lines of the Aston Martin Virage Volante, the Lamborghini Aventador or the Maserati Quattroporte. Cars so fast and splendid that the names themselves conjure feelings of exhilaration and excitement.
Now picture yourself in one of these vehicles, ripping along Germany's world-renowned interstate network, cruising the Autobahn focused only on the joy of driving. There are no speed limits and you're surrounded by confident, experienced drivers. This famous roadway is beautifully maintained – making it the ideal playground for some of the world's best drivers and a proving ground for the world's most desirable sports and luxury vehicles.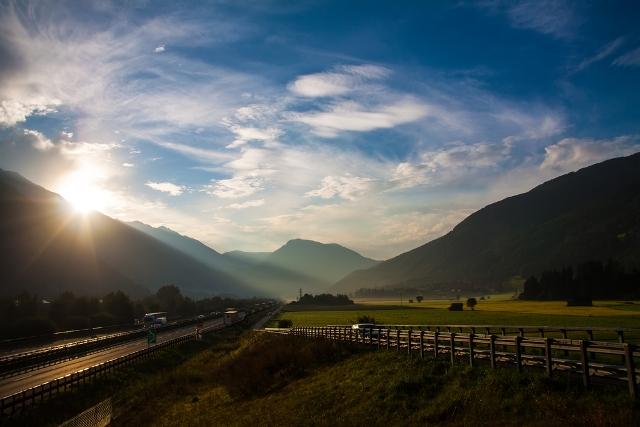 For car lovers it's a lifelong dream to tour Germany on the Autobahn in a high-end vehicle and to whet your appetite for a trip to Germany we've decided to offer a look at a few of the best sports cars in Auto Europe's fleet – vehicles we highly recommend for those who love cars and who feel an intense need for speed. If you're an aficionado and someone who appreciates what's under the hood of a car as much as you appreciate the clean, sexy lines of your vehicle's exterior, then you're going to love these vehicles. You deserve a day of inspired driving on the world's largest paved playground and the keys to these world-class vehicles are waiting.
Aston Martin Virage Volante
Muscular and timeless, the Virage Volante from Aston Martin backs up its sleek, athletic frame with a powerful engine capable of reaching top speeds of 186 miles per hour. Experienced drivers will appreciate the "sport" button located on this car's dashboard - pressing this will awaken the Volante like a jungle cat, sharpening the vehicle's throttle response and quickening gear changes - a trait which will prevent the car's transmission from up-shifting automatically when you push the engine into the red zone.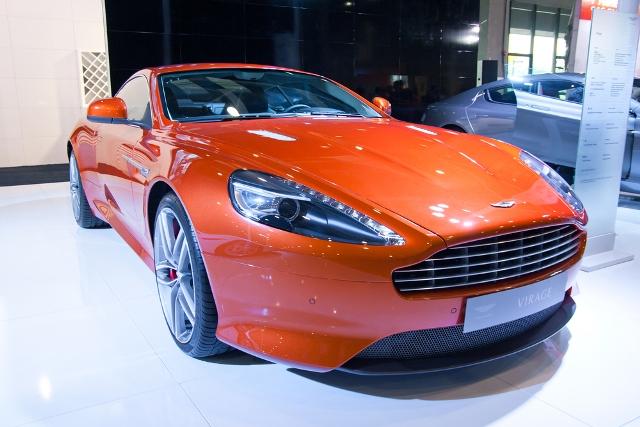 The Virage Volante's Adaptive Dampening System will provide you with a glorious level of road-handling and responsiveness. Gripping the wheel you'll feel the car hugging the road as if you're riding on the back of a muscular stallion - an experience sure to delight even the most experienced of drivers. As for safety, the Aston Martin Virage Volante is equipped with carbon-ceramic brakes - some of the best in the industry - so you can accelerate on the Autobahn with confidence. If you're looking for supreme handling with an aggressive, aerodynamic shell then slipping behind the wheel of an Aston Martin sports car rental from Auto Europe is just what the doctor ordered.
---
Maserati Quattroporte
For those who enjoy a generous serving of comfort, the
Maserati Quattroporte
delivers. Once you're behind the wheel of this precision-engineered speed-machine you'll feel as if you're in an exclusive lounge. The Quattroporte combines the power, smooth handling and robust acceleration you expect from a high-end sports car with an eye toward craftsmanship and comfort. Unlike some of our ultra-fast sports cars, the Mazerati Quattroporte offers plenty of leg room in the front and a comfortable rear passenger area so you can thrill the whole family at once.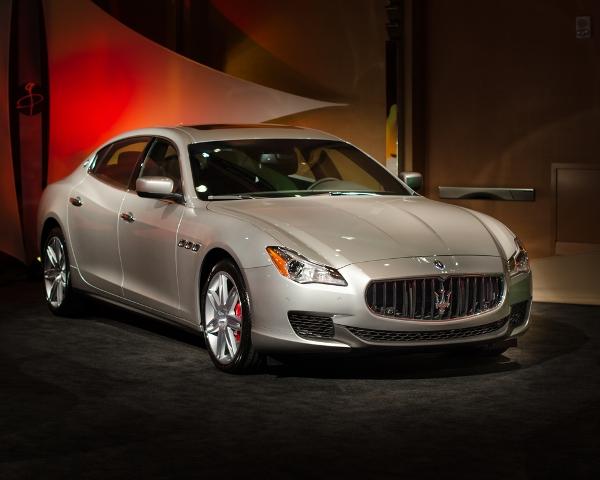 But you're here to hear about how this masterpiece handles and we're here to deliver the good news. Increased Control Efficiency mode is an option for easy cruising on the urban sections of Germany's Autobahn. In this driving mode you'll enjoy terrific fuel economy and terrific handling (especially in inclement weather). When you leave town and want to open your Maserati up on the smooth roadways of the world's premiere highway you'll enjoy two overdrive gears which allow you to cruise at ultra-high speeds without taxing the Quattroporte's fantastic engine. The Maserati Stability Program reduces torque and will automatically activate the brakes if the vehicle starts to skid - a feature which provides peace of mind to those cruising the Autobahn at high speeds. We have to warn you - once you drive the Quattroporte it will be difficult to go back to your everyday vehicle - you may be converted for life.
---
Lamborghini Aventador
Legen - dary. Slip behind the wheel and close the Lamborghini Aventador's iconic doors behind you and you will feel like a different person. Here is your command center and while some of the world's best designed automotive features are at your fingertips the design is surprisingly intuitive and simple to use. In the place of a more traditional instrument panel your Aventador offers a classy TFT display which provides you with all of the information you'll need while piloting this dream car.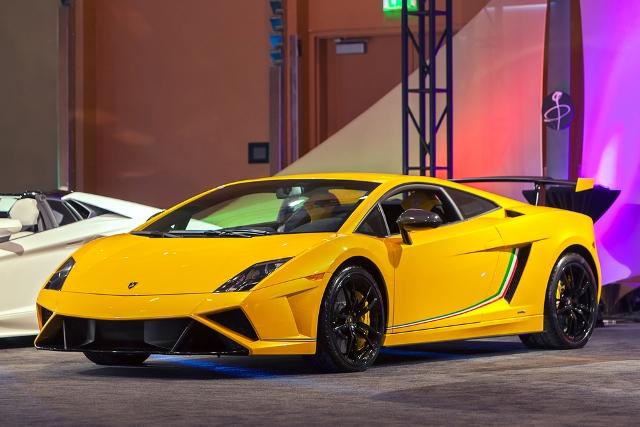 Every part of this athletic vehicle works in perfect harmony. Agile and aerodynamic, the Lamborghini Aventador offers a low profile and optimal acceleration. Lamborghini engineers are leading the way in this competitive industry - designing high-performance carbon-fiber parts which reduces the vehicle's overall weight (allowing you to reach eye-popping speeds) while also increasing overall safety and performance. In the realm of high-performance sports cars, the Lamborghini Aventador is second-to-none and we invite you to enjoy a once-in-a-lifetime driving experience on Germany's Autobahn in your very own Lamborghini.
---
Your Chariot Awaits with Auto Europe
Auto Europe is the top destination for world-class vehicles, extending our
best-rate guarantee
to include luxury and sports cars in
Germany
. Browse our
fleet of luxury and sports cars
, choose your favorite and then call us toll-free at 1-888-223-5555 to speak with one of our sports car rental specialists about cruising the Autobahn in your dream car.