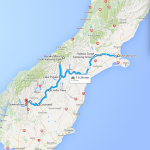 The stunning beauty of New Zealand is best seen by car. Getting out into the scenic landscape and choosing your own adventure will make your
Christchurch to Queenstown drive
in New Zealand, one of the most beautiful and inspiring driving vacations you can take.
Click Map
for Christchurch to Queenstown Driving Directions: 7h 29min - 619km
With the independence of having your own car, not only can you make a trip from Christchurch to Queenstown without the hassle of inconsistent public transportation, but you can also stop off along the way and see some of New Zealand's most interesting cities and attractions. From exciting activities to mountainous landscapes and quaint villages, there is so much to see and do on the road to Queenstown that we've helped you out a little by choosing some of the best places to visit on New Zealand Driving Tours from Christchurch.
---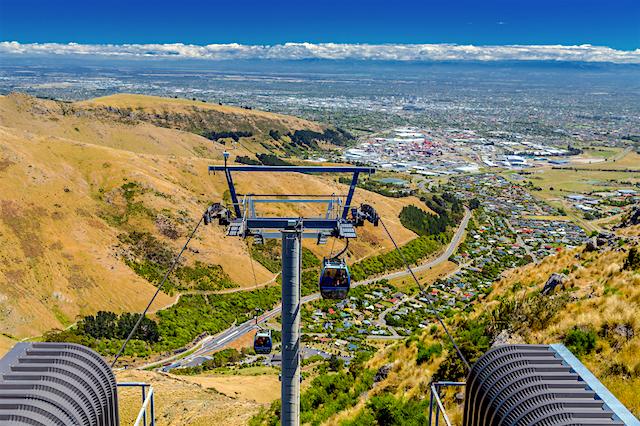 Christchurch
The largest city on the South Island, and one of the more traditionally English cities, Christchurch emanates culture and history throughout its streets and surrounding natural world. Sadly, Christchurch experienced some devastating natural disasters in 2010 and 2011, when two earthquakes hit the city. Even today, Christchurch is still recovering, but has retained its English heritage and stunning natural beauty. Discover the Botanical Gardens, Hagley Park, and the numerous art projects that have since sprung up across the city.
---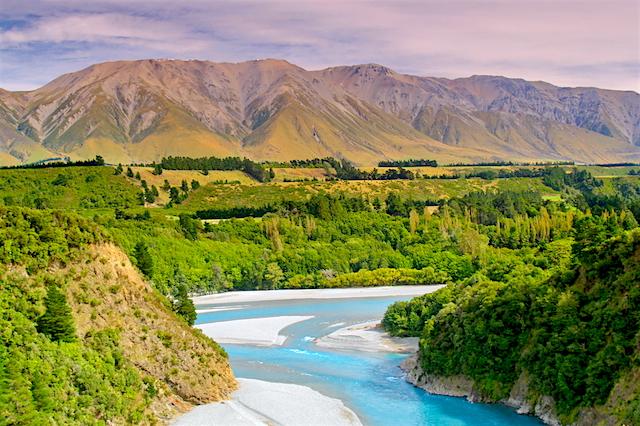 Rakaia Gorge
Take the scenic route leaving Christchurch on Highway 77 and 79 and into Rakaia Gorge. The route to the gorge is breathtaking, with views of the Methven countryside and Mount Hutt. Drive across the gorge bridge, which was built in 1882 for the best views and an impressive start to your road trip. Spot the gushing Rakaia River running through the gorge and stop once or twice for some incredible views of the hills and countryside along the way.
---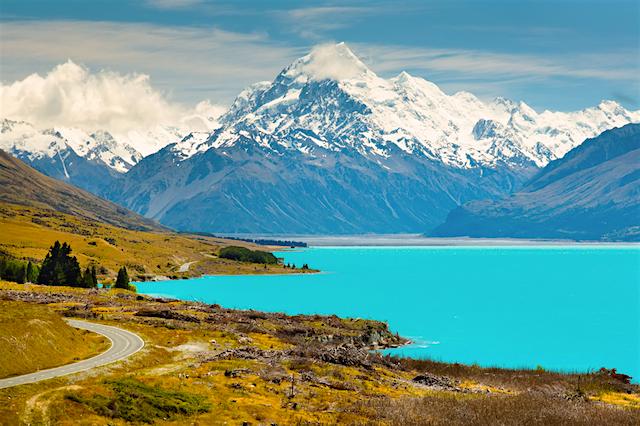 Lake Pukaki
The picturesque Lake Pukaki has unforgettable turquoise waters that are nestled in a stunning mountainous landscape. Close to the Mount Cook National Park, you can see the highest peaks that lie within the park from here, and enjoy the peace and quiet of this serene lake setting, which feels like it is truly in the middle of nowhere. Just be aware that there are little to no facilities here, so make sure you have stocked up on provisions and gas.
---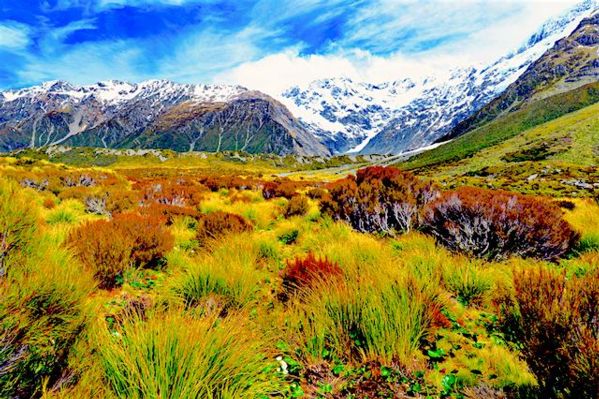 Mount Cook National Park
Incredibly, on just a six hour journey the route takes you through the enormous 700-square-km Mount Cook National Park. The park is home to 19 of the country's 20 highest peaks, so is worth spending a day or two here, especially if you like hiking, mountain climbing, or are
camping New Zealand in a Motorhome
. Most visitors choose to stay in Mount Cook Village, which has easy access to the many trails around the national park, numerous cafes, bars, and restaurants to enjoy, as well as plenty of accommodation options. Book some fun activities from the village, including boat tours, or mountain biking day trips.
---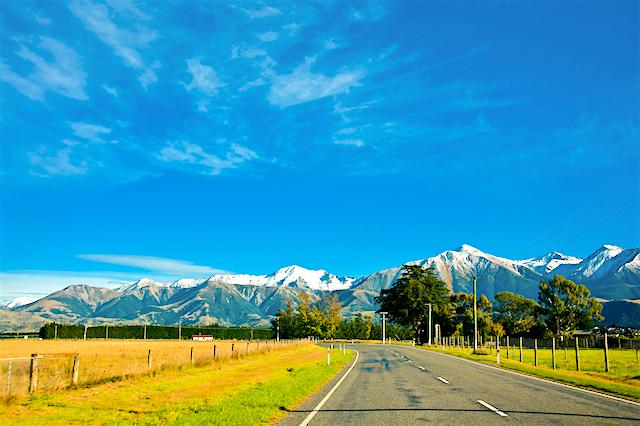 Lindis Pass
If you have ever imagined stunning road views, then the views along the Lindis Pass probably exceed every expectation you've ever had. The highest point on New Zealand's South Island highway pass, there are some gorgeous views and many wonderful vistas to stop at for the ultimate road trip photo, or two.
---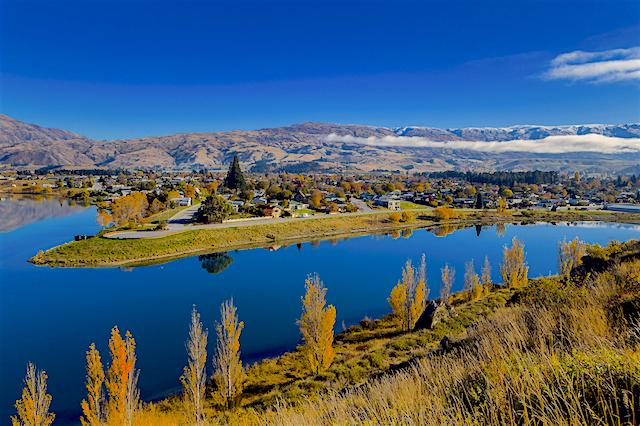 Cromwell
Alongside Lake Dunstan, you come to the beautiful town of Cromwell. An old gold mining town, Cromwell today is made up of some recreated buildings and historic establishments from the gold mining era, so you really get a feel for its past. Cafes here are to die for, and there are some great spots that overlook the Kawarau River.
---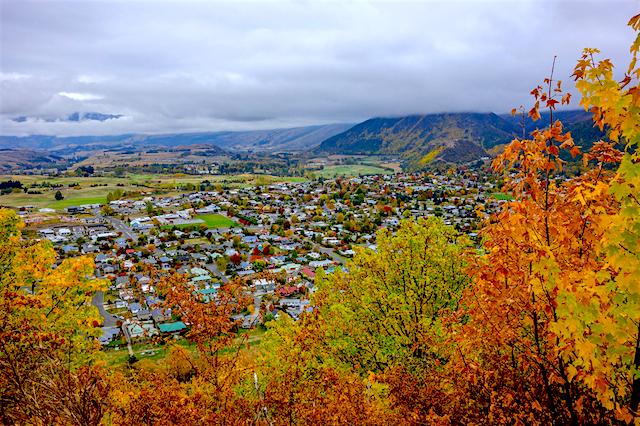 Arrowtown
The historic gold mining town, Arrowtown, is definitely worth a pit stop. Its quaint village houses and streets are lined with pretty cafes and restaurants for a fabulous lunch. The town also has an interesting Chinese settlement village, which is one of its main attractions. Completely free, the village demonstrates how Chinese settlers first came to the country to seek their fortune. The town is also located on the beautiful Arrow River, where you too can try your hand at gold panning or simply enjoy the scenic views.
---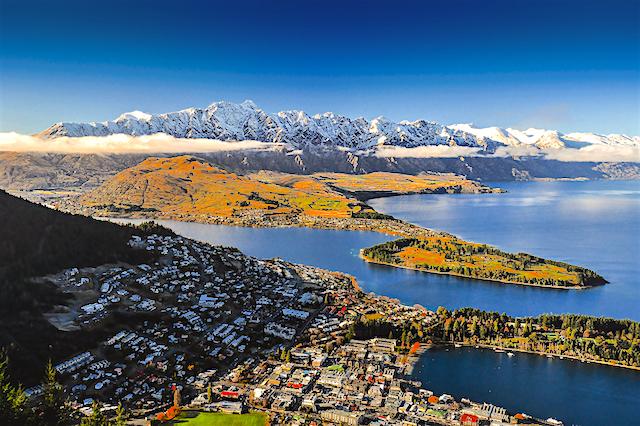 Queenstown
Known as the adrenaline-lovers town, Queenstown has so many world-famous heart-thumping activities that you won't know where to begin. Try bungee jumping off a bridge, or skydiving from a plane at 14,000 feet, or just about anything else crazy you can think of. But the city isn't just for daredevils, Queenstown is also known for having some of the most natural beauty in the south island, including the saw-toothed mountain range the Southern Alps that surrounds the city, and New Zealand's most beautiful lake, Lake Wakatipu. Be sure to take the Queenstown Trail along alpine lakes and riverside restaurants, it's a great way to get an overview of the city and its best sights.
---
New Zealand Driving Tours with Auto Europe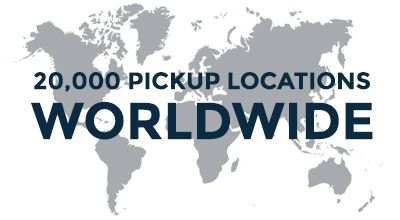 Discover the magic of New Zealand's South Island on a Christchurch to Queenstown Drive, road tripping through endless natural beauty as you make your way to numerous exciting attractions and destinations. When you're ready to embark on the ultimate New Zealand road trip, give Auto Europe a call or click, and reserve your
Christchurch rental car
, and
hotel accommodations
, all in the same place, for the best rates, guaranteed.