Are you a vegetarian with big dreams of world exploration? You're not alone! With so many reasons to choose a vegetarian diet, ranging from health and cultural or religious practices to animal welfare and environmental sustainability, more people around the world are getting hip to the vegetarian lifestyle. This is great news for those who feel intimidated when they try to imagine asking about vegetarian or vegan options through a language or cultural barrier. Anyone who wants to fully cruise the long, green highway of life by planning a trip will also want to pave their way with enough plant-based options to fuel the hungriest explorer through marathons of sightseeing. With a little bit of research, it's easy to accommodate anyone's dietary needs wherever they travel. Auto Europe provides affordable car rentals in more than
180 countries around the globe
, so you have plenty of options! However, I would like to suggest a few of my favorite vegetarian-friendly destinations:
---
Porto
The Portuguese city of
Porto
is one of the most stunning destinations for wine touring and gastronomy, worldwide. It's a truly lovely and timeless locale with shining waters and old-world architecture everywhere you look. Whether you are sipping port in a historic port cellar, checking out stunning exhibits at the Serralves Modern Art Museum or taking in the stunning river views along the Ribeirinha Promenade, you will need some good food to fuel your adventures. Thankfully, the city provides a healthy handful of vegetarian-specific restaurants and many dozens of eateries that offer vegetarian-friendly options. The traditional cuisine of the region is well-known for seafood, it's true, but it also features a rich array of locally sourced fruits, nuts, veggies, olives and piquant spices. Breakfast in Porto is a no-brainer with cafes serving strong coffee, delectable pastries and intriguing spreads like pumpkin jam and quince paste. For a real adventure, you can also load up on goodies from the local chain of health food stores, Celeiro Dieta, and take your rental car for a cruise through the breathtaking vineyards of Douro Valley. Our extensive selection and luxury options should help you select the perfect
rental car in Portugal
!
---
Paris
The capital of
France
may be called the city of lights, but it is not necessarily the city of light foods. If you're lacto-ovo, you're in luck, as you can expect masterfully crafted butter-laden pastries at every turn.
Paris
can help you redefine your relationship with cheese and indulge your richest gastronomic desires between art tours, music performances and out of this world shopping excursions. Don't worry, vegans, this food-enthused city has room at the table for you, too! You'll be able to find many restaurants specializing in delectable plant-based fare, and dozens more that include vegan options. From juice cafes to hearty Ethiopian lentils, you will have no shortage of yummy bistros that can accommodate your needs. You may also want to check out the Saxe-Breteuil Market, a gorgeous fresh-air farmer's market that practically takes place in the shadow of the Eiffel Tower. It's well known for specialty and organic foods from all over the country. There, you will be able to procure the freshest, yummiest French foods, straight from the farmers themselves! We have other eco-friendly travel tips in our
green travel guide
.
---
Malaga
So, the stereotype about Spanish food being completely infiltrated by ham is an exaggeration of a semi-truth. A little bit of vigilance and a brief conversation with the wait staff is probably a good idea. However, there are also a lot of meat-free options on typical tapas menus, like olives, nuts, egg and potato omelet's, rich olive oils for dipping breads, and much more. Pressed between rugged mountains and an azure sea,
Malaga
is a destination worthy of multiple trips. You can sample the sweet local wines, explore crepe shops and cafes, as you wander through the Pier 1 Port and the Palm of Surprises, a long beachside promenade. Between hearty snacks, be sure to check out both the Picasso Museum and the Conception Botantical Garden to experience two remarkably different ways to feast your eyes on the intense beauty of
Spain
.
---
Prague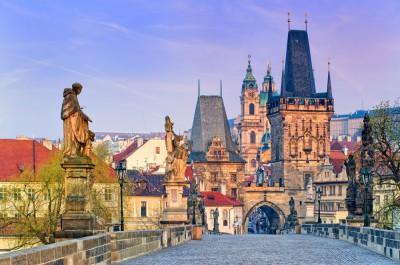 There is just so much to love about
Prague
and the
Czech Republic
. It's the eclectic traveler's paradise where a visitor can indulge deeply in Baroque architecture, puppetry, and harsh, existential literature all in the same afternoon. Even better, a burgeoning vegetarian scene is breaking away from the meaty traditions of Czech cuisine in
the city of Prague
; this means that you can indulge in yummy meals without worrying about offending locals or encountering sneaky secret ingredients. Numerous vegan and vegetarian restaurants have cropped up, with everything from Asian fusion buffets and raw desserts to hearty Czech-inspired fare. Beware, though. Without good planning, you may be stuck with basic pub fare, which usually leaves you with some variation of fried cheese as your only meat-free option.
Happy Cow
is a great resource for any city!
---
Berlin
When most people think of German food, they likely envision pastries, miles of sausage links, schnitzel, and numerous items with "wurst" as a suffix. If you're a sensible person who understands that one cannot truly live on pretzels and pilsner alone, there is still no need to despair. Berlin has abundant options for vegetarian travelers that will tantalize you far beyond the basic standbys. As a true city of the world,
Berlin
provides a myriad of options amongst the world cuisines well-represented in the city. You can take in falafel before the Philharmonic or nosh out a gourmet vegan brunch and then go visit your favorite animal friends at the Berlin Zoo. From hearty comfort food buffets to dainty vegetarian sushi, any herbivore is sure to fare well in this stylish metropolis.
---
London
One of the positive aftereffects of England's aggressive colonial history is reflected in the food of London. Virtually every cuisine in the world is well-represented in
the UK's
swinging capital. You have options here. You can enjoy a traditional, yet vegan, English high tea, or savor curries and samosas galore. You can eat raw, organic, gluten-free, soy-free, and nut-free— all at the same time! There are dainty bistro options or hearty veggie burger joints, and everything in between.
Modern London
is a paradise for foodies, and that doesn't exclude vegetarians in any way, shape or form. Of course, the city's encyclopedic offerings extend far beyond the dinner table. There is so much to do right in town, or you can pick up a rental car and easily explore the historic Cotswolds, rugged coastlines or medieval castles. Our
UK driving guide
can help you prepare!
---
Florence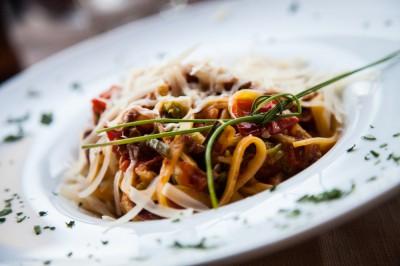 I have never met a pasta dish that I didn't like, but I have to let you know that the scrumptious fare of
Italy
goes so far beyond that. Imagine complex risottos, brick-fired vegan pizzas, ardent espressos and velvety, icy sorbettos in every flavor you can imagine. The cuisine of Florence is exceptional with deep thanks to the bucolic Tuscan countryside that surrounds it. You'll notice an emphasis on fresh ingredients and thoughtful flavor pairings. This is good news because you will need delectable, yet hearty fare to power the 414 step climb up the Campanile Bell Tower for sweeping city views, or a long stroll through the Ponte Vecchio or lush Boboli Gardens. Beautiful
Florence
is an absolutely must-see, but it's also a must-taste, too!
---
Explore with Auto Europe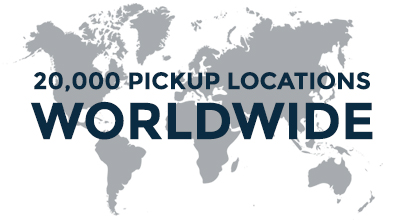 For more than six decades, Auto Europe has specialized in helping travelers take control of their vacations throughout the world. By partnering with
reputable suppliers
, we are able to offer quality rental cars at the best rates on the market. Check out
our deals
online and reserve your rental car in three easy steps, or call us today at 1-888-223-5555. We are available 24/7 for your convenience!