Every year, millions of people travel to Portugal for its culture, history, food, sunshine, and landscapes. Tourists visit the must-see sites and what many claim to be Portugal's Best Beaches. However, Portuguese locals and experienced travelers know that the best beaches in Portugal are the hidden gems, far away from tourist hotspots.
Vacationing in Portugal at a private strip of beach or a sandy area tucked away in a cove is possible for people who know where to look. Forget the crowds, and head to one of the 5 beaches below. Despite what tourist websites say, these are the best beaches in Portugal, even if most people don't know they exist!
---
Ponta de Piedade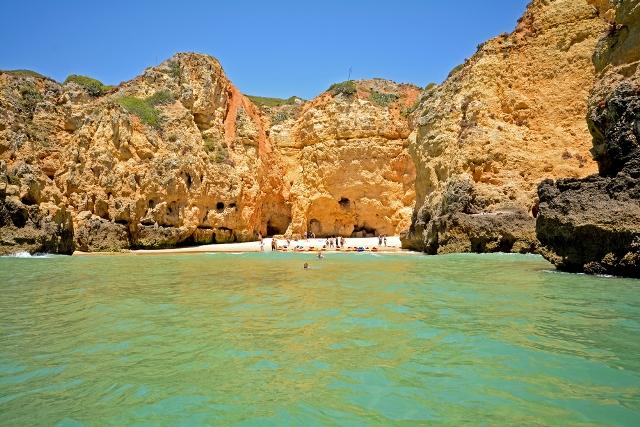 West of Lagos is an enchanting natural seascape and one of Portugal's best beaches. Ponta de Piedade boasts greenish-blue water surrounded by tall cliffs, caves, and rock arches. Access requires walking down hundreds of narrow steps that are cut directly into the cliffs. Once at the beach, visitors explore the rocky landscape by swimming on their own or boating with a tour guide through the maze-like grottoes. Ponta de Piedade also offers breathtaking sunsets, a lighthouse with an adjacent sandy beach, and abundant wildlife. Depending on the time of year, visitors will be pleasantly surprised to find orchid, fig, and fennel plants growing near Ponta de Piedade. Additionally bird watchers at Ponta de Piedade can spot Ravens, Herons, Rock Doves, Pallid Swifts, Jackdaws, and many more species.
---
Armona Island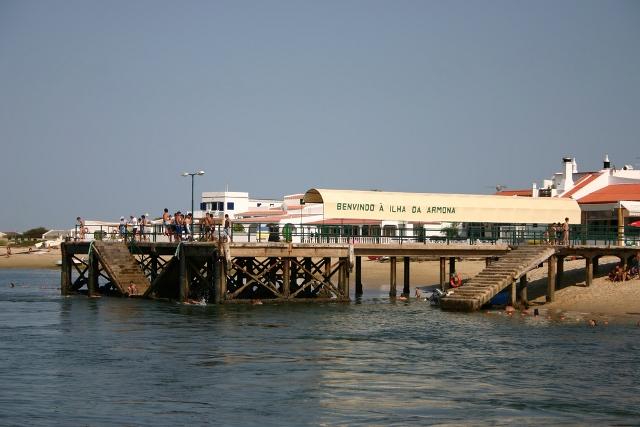 Armona Island is one of the best beaches in Portugal because its laid back, slower pace of life instantly relaxes anyone who visits. At 9 km long and less than 1 km wide, Armona Island may be small, but what it lacks in size, it makes up in charm. Either rent a quaint fishermen cottage and stay overnight or take the 15-minute ferry from Olhão for a pleasant day trip. During peak season, the beaches near the harbor can be a bit crowded, but visitors looking for something more private can walk to the Atlantic side of the island and find exactly what they desire. Visitors to the island enjoy the beautiful, un-crowded beaches, and handful of picturesque cafes overlooking the sea. Armona Island does not have roads, cars, ATM machines, hotels or nightclubs, making it the perfect relaxation destination.
---
Tróia Peninsula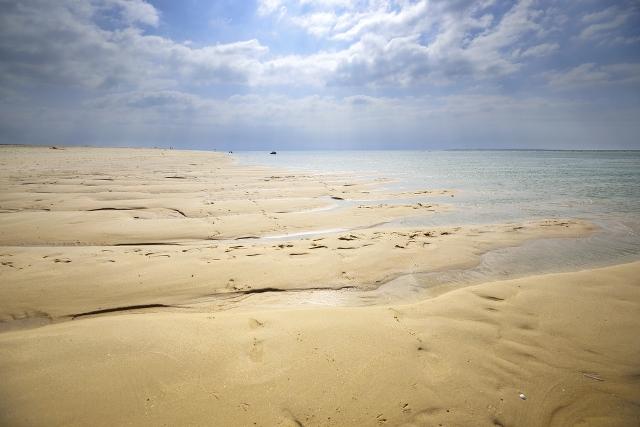 Avoid the crowded beaches in Lisbon; head south to Setúbal and catch the ferry to Tróia Peninsula, one of Portugal's best beaches. Tróia Peninsula is 18km and has white, sandy beaches on both the Atlantic side and Sado Estuary side. Despite plenty of room to spread out, tourists don't venture far from the ferry docking areas. Locals and informed visitors know that finding their own private section of beach is just a walk away.
In addition to beach-goers, Tróia peninsula is the perfect destination for nature lovers. With a pine forest stretching down the middle, dolphins swimming off the coast, and clam populations along the quieter Atlantic coastline, nature enthusiasts love visiting Tróia peninsula.
---
Praia de Castelo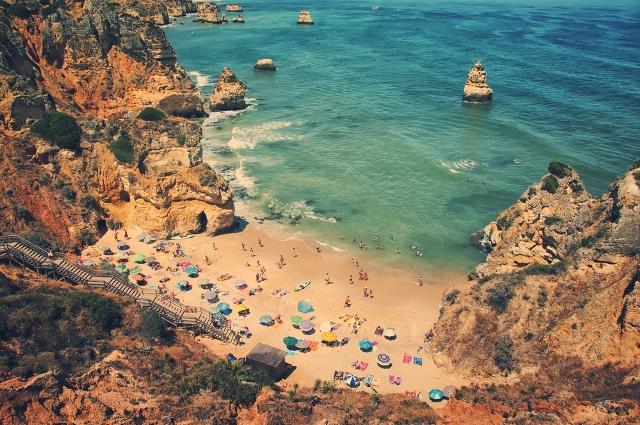 Hidden by the Algrave's massive cliffs is one of the best beaches in Portugal and the opportunity for visitors to have their very own cove. Steep, wooden stairs lead to the main, golden beach of Praia de Castelo. From there, visitors can walk in either direction to find private coves surrounded by rocky landscape. Praia de Castelo is named after the 16th century watchtower that was used to spot incoming Northern African pirates. Today, visitors explore the watchtower's ruins, which are located close to the beach's entrance.
---
Praia de Miramar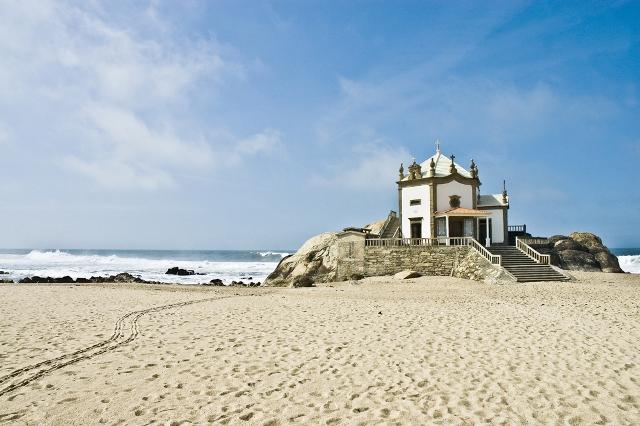 Seven miles south of Porto, Miramar is a golden sand beach that has yet to become an international tourist destination. However, the locals know that Praia de Miramar is one of the best beaches in Portugal. Praia de Miramar's most amazing feature is the beautiful 17th century chapel, known as the Capela do Senhora Pedra, that sits on a rocky surface at the water's edge.
Regardless of the season, visitors are guaranteed warm sunshine and a large area of beach to themselves. In the summer, the water is calm, making it perfect for sunbathers and family-friendly vacationers. In the winter, the waves make this beach a surfer's paradise. Visitors to Praia de Miramar also enjoy the surrounding area, which has several convenient beach cafes and amenities, including a private sports club and a golf course.
---
Vacation in Portugal with Auto Europe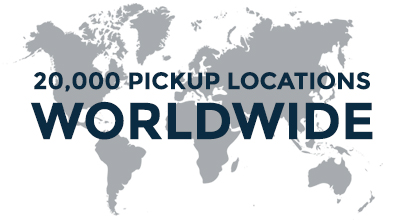 Portugal is a beautiful country with rich culture, breathtaking landscapes, and abundant beaches. Year after year, tourists flock to the same crowded spots, unaware of the best beaches in Portugal that are miles away from where they laid their towel down. Visiting Portugal and venturing off the beaten path will lead visitors to calm, un-crowded, beaches that have long been local favorites. Portugal's best beaches aren't the top tourist destinations; Portugal's best beaches are the 5 hidden gems described above.
Let Auto Europe help you plan the ultimate trip to Portugal! We're here 24/7 to help you create the vacation of a lifetime. Book your next rental car with us online or call us toll-free at 1-888-223-5555 at a time that is convenient for you.