Endless sunshine, idyllic beaches, relaxing siestas, and excellent food and wine--it's easy to see why Spain honeymoon destinations are truly perfect getaways for lovey-dovey newlyweds. Catalonia and Valencia are both particularly beautiful areas in Spain for honeymooning, with stunning natural surroundings, local culinary delicacies, and a rich cultural history, all of which are perfect for exploring with a car rental in Barcelona. Continue reading to find out where to go, what to do, and how to make your Spanish honeymoon a wonderful, once-in-a-lifetime experience.
---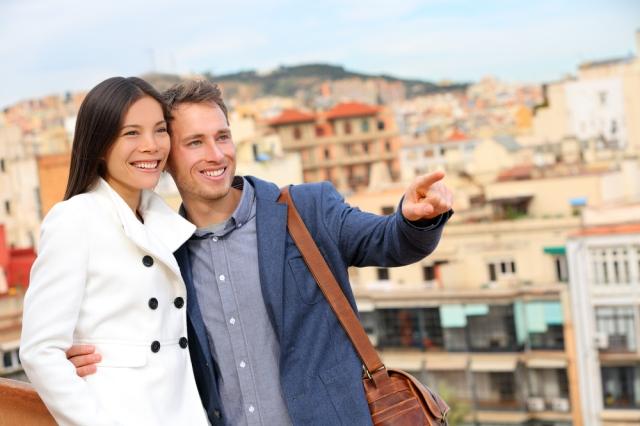 Barcelona
Barcelona is a fantastic honeymoon destination, with a lively and festive atmosphere, great food and wine, a vibrant arts and culture scene, great beaches, and plenty of sightseeing to be done. For a celebratory honeymoon feast, visit Quimet i Quimet, one of the best tapas bars in the city. Pick some tempting treats from the vast selection of gourmet snacks and find a standing space at the bar to enjoy your meal. You have to try their unique seafood montaditos (Spanish mini-sandwiches), including salmon with truffle honey or tuna with caviar and a balsamic reduction, as well as cheese platters with fruit jelly. Pair your delicious tapas with cavas, Spanish sparkling wines, and some of the region's best Spanish red or white wine. The best time of year to visit Barcelona is summer--June, July, and Augustas these are the hottest, sunniest months. The perfect weather for sundresses and sandals, sun tanning, and sun-downer cocktails by the seaside.
Barcelona's cultural highlights include Gaudi's Sagrada Familia, the bizarre and beautiful basilica that is constantly under construction, as well as the historic Gothic Quarter, the Columbus Monument, La Rambla with its street performers and art, and many parks and squares to explore. There is plenty to see and do, and you can take your time planning your days in a small sidewalk café over brunch with your sweetheart. If you're an art lover, some additional sights include Casa Batllo, Gaudi's kooky apartment, and Parc Guell, which showcases some of Gaudi's best architectural work.
Finally, the Dali Museum is a great place to visit if you have a few hours to spend exploring his surreal world. When it comes to Barcelona's nightlife, you're spoiled for choice. One particular gem is Old Fashioned, a gin tonic and cocktail bar with an impressive cocktail menu and a contemporary and cosmopolitan crowd. One for the gin fans!
---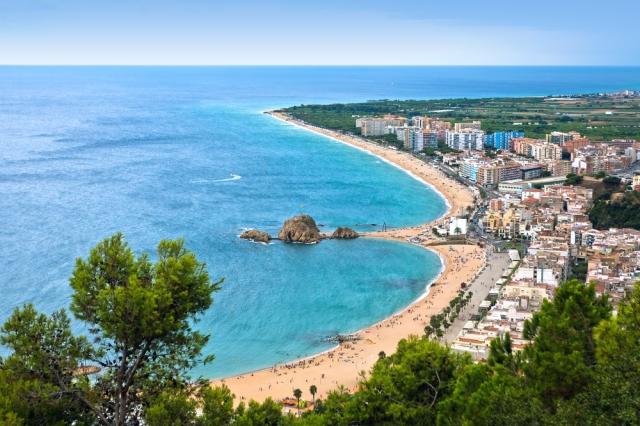 Costa Brava
Another of the best Spain honeymoon destinations is Costa Brava, which is also in Catalonia in northeastern Spain. As its name suggests, Costa Brava (the Wild Coast) is known for its scenic, rugged coastline and romantic, isolated beaches. Visit Tossa de Mar for a relaxed seaside honeymoon filled with walks on the beach, exploring the old fortified medieval town and enjoying the local cuisine. Be sure to visit the Playa El Codolar, a lesser-known sandy beach sheltered by a cliff that has refreshing azure water perfect for swimming and sunbathing. You can explore the tiny coastal towns in Costa Brava with your other half, lunching at local cafes and spending your days on the beach. One such town is Begur, with its stylish boutique hotels, gorgeous Sa Tuna Beach, and excellent cuisine. It's well worth discovering on your summer Spanish honeymoon.
---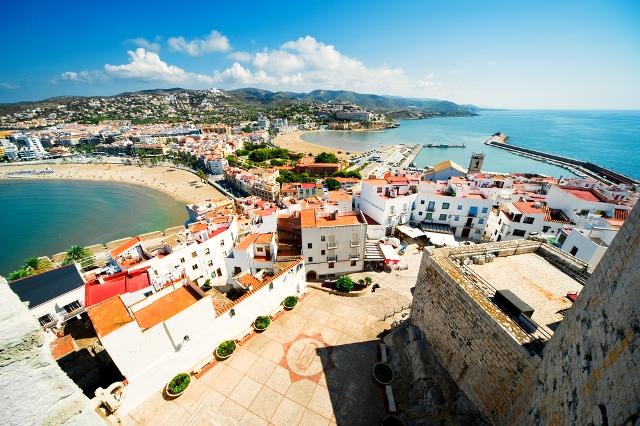 Valencia
For a heady dose of sunshine and Spanish culture, book a luxurious summer honeymoon in Valencia, on Spain's eastern coast. Valencia is a vibrant and arty city--perfect for young and adventurous newlyweds--with exceptional art museums like the Museu de Belles Arts de València, as well as a wealth of fascinating architecture, historical landmarks, and various science and sporting events. While you're there, you have to try a Spanish omelette for breakfast, or try pinxos (similar to tapas) before a dinner of Spanish paella (seafood and rice dish) and delicious Spanish white wine. If you're into science, pay a visit to the City of Arts and Sciences, a state-of-the-art architectural and cultural complex in the city of Valencia. It houses an IMAX theater, a planetarium, laserium, open-air oceanographic park, opera and performing arts center, and even a suspension bridge!
---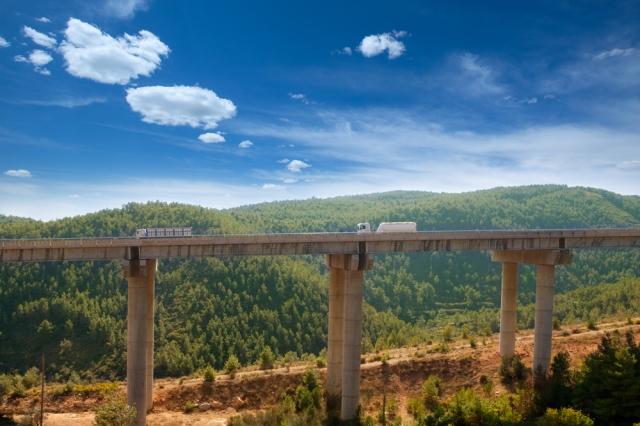 Buñol
For a more adventurous and active honeymoon experience, why not go to Buñol for La Tomatina? This tiny Valencian town hosts the biggest food fight in the world each August, with around 150,000 tomatoes being thrown by eager, red-splattered participants. The tomatoes are of inferior quality (not fit for eating) and are grown especially for the festival, and the whole town comes to life for the influx of excited tourists. Whatever your passion, you'll get to enjoy it in one of these Spain honeymoon destinations.
---
Enjoying your Spain Honeymoon to the fullest with Auto Europe
When you're ready to embark on your honeymoon in any or all of these Spain honeymoon destinations, give Auto Europe a call at 1-888-223-5555, and get all your travel reservations in order. From luxury car rentals in Spain to short-term Peugeot leases, Auto Europe does it all.