Throughout the streets of some of Europe's greatest cities, street food scenes have been growing and thriving at an unprecedented rate. And now, grabbing a taste of some of the best European street food is an absolute must-do when you want to make the most of the local culture.
Street food is hardly a new thing. Since the beginning of the century, street food carts have provided cheap, reliable, and fast food for people all over the world. But today, street food isn't just a hamburger or a hot dog, it's so much more than that.
Inspired by the USA's focus on food trucks, Europe has followed suit and is now home to some of the best food carts in the world. From gourmet sandwiches to local traditional favorites, food carts provide one of the best ways to sample the local fare in Europe, at half the cost of a restaurant.
If you are unsure where to start, fear not, we are here to help you with our guide to some of the best food carts in Europe, and all the cuisines they have to offer:
---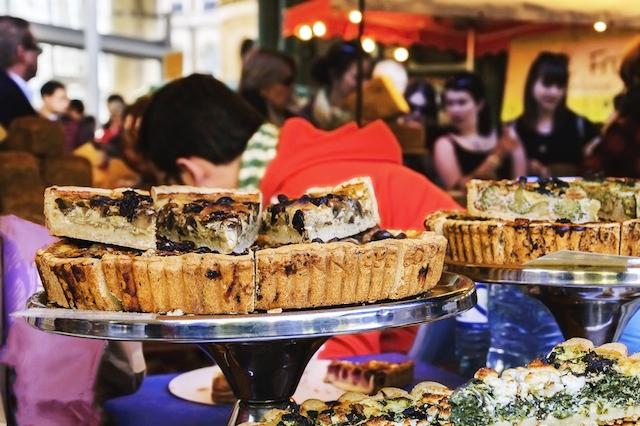 Eat St., London
In the heart of
London's Kings Cross
, every day of the week, you can find the glorious street food sanctuary known as Eat St. Any food truck worth its salt in London has, or will, showcase their culinary expertise here at some point or another. On any day of the week you can find a variety of unusual treats from across London, and a great cross section of London's best street food. Try traditional English pies, Korean fusion, or Japanese-inspired hot dogs. Everything is fresh, tasty and authentic.
---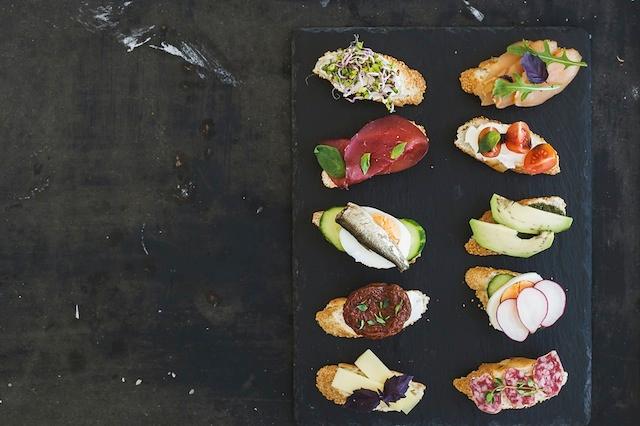 Les Tartes de la Caravane, Geneva
Geneva may be well-known for its high-end restaurants, but the popularity of this food truck at the city's Marche aux puces flea market has kept the cart in business for almost 20 years. The cart serves up a mess of Mediterranean fare, inspired by Turkey, Greece, Cyprus and Lebanon, and is always mixing up the menu to keep its customers coming back for more. Starting life as a cafe van, today you can try everything from apricot and rosemary crumble, to fresh seasonal soups, lunch will never be the same again.
---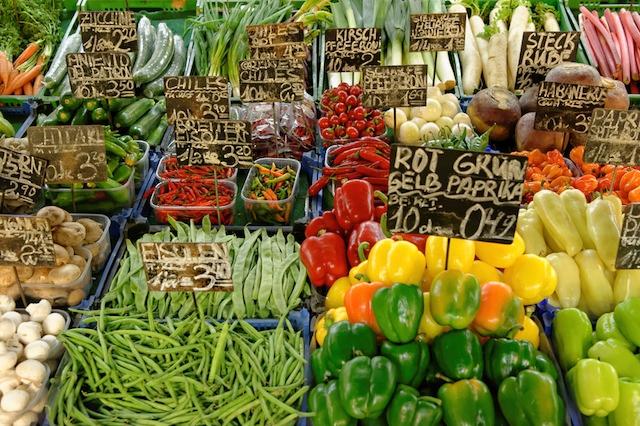 Het Weekend van de Rollende Keukens, Amsterdam
Every spring the best food trucks in the Netherlands come to Amsterdam's "Weekend of the Rolling Kitchens" to reveal the true street food talent going on all around the country. The four-day event sees over 75 trucks present traditional Dutch food, such as the famous "Olieboillen", doughnuts with fruit and spices inside, as well as modern culinary delights and fusions that you will barely be able to dream up.
---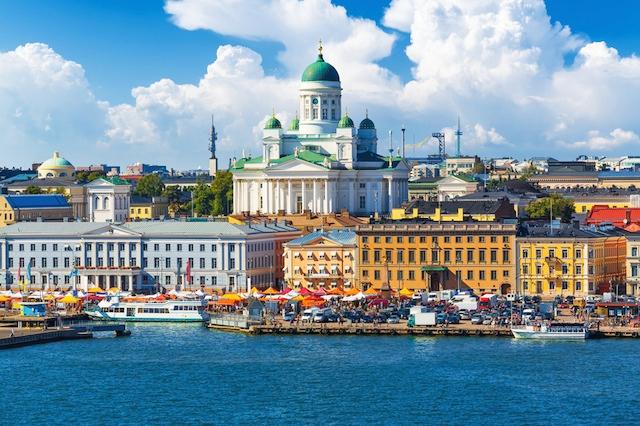 Kauppatori, Helsinki
Located next to the beautiful waters of the Baltic, Finland's famous Kauppatori market has some of the best street food available in the whole country. Open every Monday to Saturday, the market is world-famous for its fresh fish offerings, especially herring and salmon, which is usually served with hot boiled potatoes. To try another traditional dish, purchase some reindeer, you can buy it smoked, dried, or cured.
---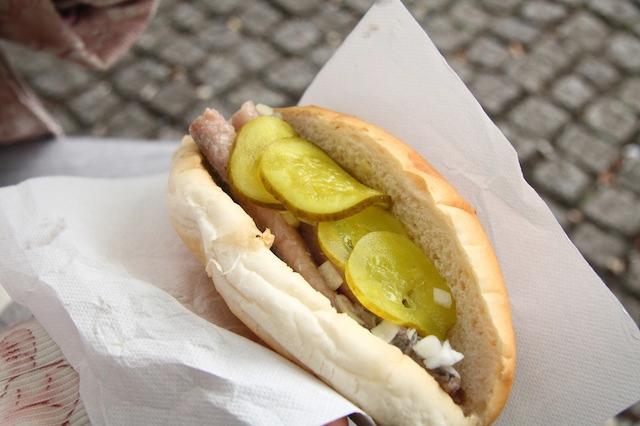 Naschmarkt, Vienna
This enormous market in the heart of Vienna has everything from traditional Austrian cuisine, such as pancakes and schnitzel, to flavors from the middle east, such as shakshuka. Almost every one of the 120 food carts will serve you some delicious Viennese coffee (a firm city favorite), and when you've had your fill of Viennese food and drink, you can always check out the flea market next door for some vintage gifts before coming back for more.
---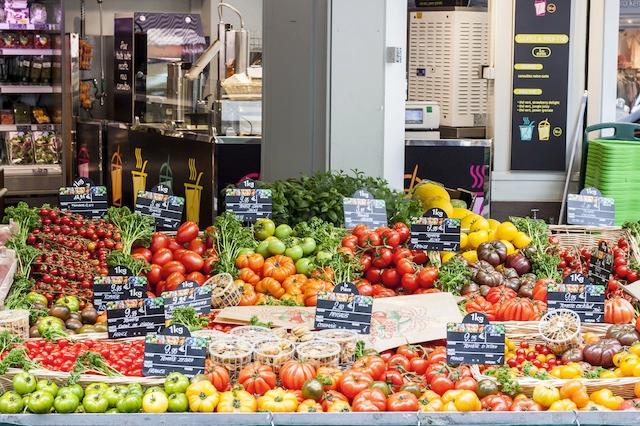 Le Réfectoire, Paris
This famous Parisian food truck moves around the city, although can usually be found at Popincourt market and Pyrenee Market. With a focus on serving up traditional French cuisine from a street food cart, the van exceeds all expectations with its French Charolais beef used to make "Le Cheezy" and "Le Larry", delicious beef sandwiches that come with homemade parsley house fries. Everything is locally sourced and made in the truck, even the buns are freshly baked.
---

Vatos Tacos, Berlin
While you can pick up a currywurst or bratwurst on almost every street corner in Berlin, there are some other food trucks around the city that offer up alternative cuisine of the highest quality, such as the Mexican truck Vatos Tacos. With an always changing seasonal menu, the truck offers Tex-Mex-style food such as tacos and quesadillas, alongside Mexican beer, and is usually open late-night to follow the rest of this party city. Visit the website to find out where the truck is right now.
---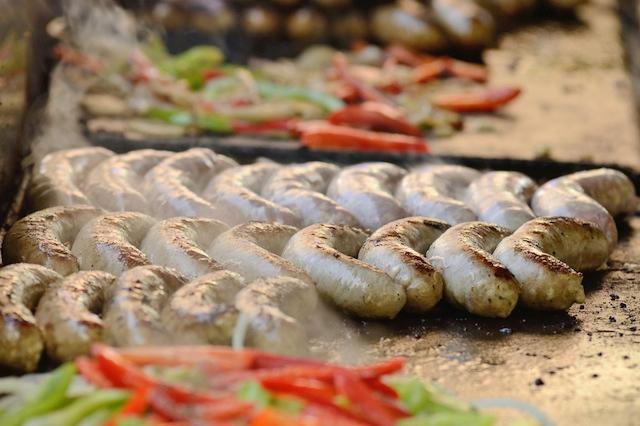 DØP, Copenhagen
This organic hot dog cart offers some of the best hot dogs in the city. Located by the Round Tower and the Church of the Holy Ghost, everything sold on this stall is organic and fresh, all placed in a delicious whole grain linseed bread. A Danish hot dog is the most traditional form of street food you can find, but this truck takes the classic to a new luxury level. Try an open sandwich or a spicy beef sausage with mashed potato. Yum.
---
Auto Europe: Your Guide to the Best European Street Food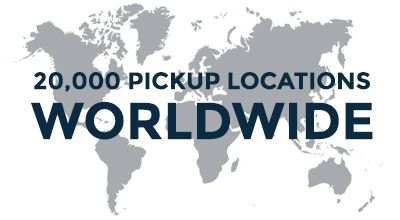 Experiencing local cuisine is paramount to fully enjoying a new culture while traveling, and European street food is no different. Next time you find yourself traveling in Europe, be sure to stop by one of these fabulous recommended street food vendors or markets, you won't be disappointed.