Europe is home to a seemingly endless array of beach coastlines. With such a variety of coastal vistas to visit, covering so many countries in Europe, renting a car and exploring at your own pace is far and away the best method for discovering Europe's best beaches.
---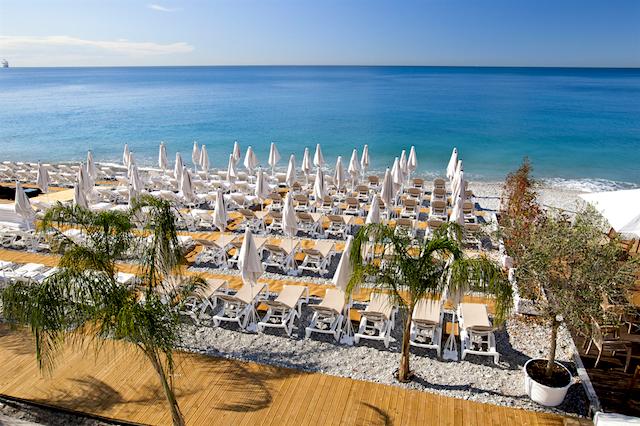 St. Tropez, France
When comparing top-tier coastal resorts along the French Riviera, Saint Tropez is by dar the ultimate seaside destination. Beaches along St. Tropez boast some of the most high-end beach-side clubs and resorts in all of the South of France. Most beaches in St. Tropez are fully equipped with loungers, lifeguards, and even showers. Expect to see celebrity jet-setters and some of the world's most famous athletes sunning themselves on these sandy beaches.
---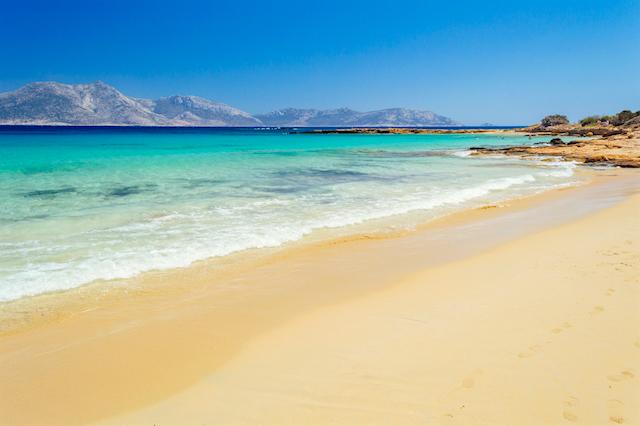 Koufonisia, Greece
Nestled away in between both the Cycladic islands of Naxos and Amorgos, Koufonisia is a beach separated by 655 ft of ocean. Formed from two small coastal inlets, Ano Koufonisi is a local Greek community with typically Mediterranean cottages and a thriving downtown. Fishing is the primary industry in the town, and the locals are always happy to meet visitors and new travelers!
---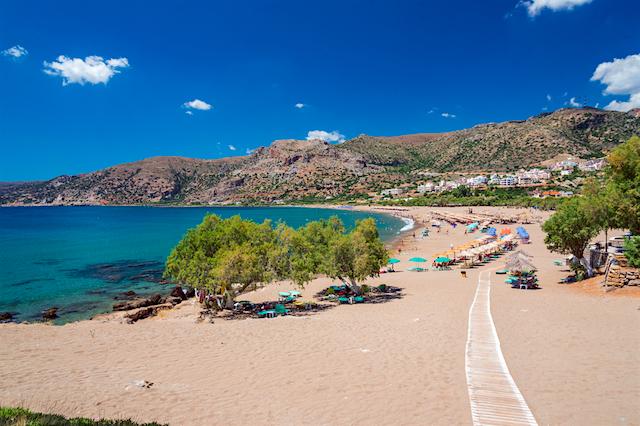 Paleochora, Crete, Greece
Travelers looking for another idyllic seaside hamlet that's undiscovered by tourists, will love Paleochora, Crete. The primary beach is a white sand paradise with sun-beds and umbrellas for relaxing, some more secluded getaways, and even a naturist portion of the beach, too.
---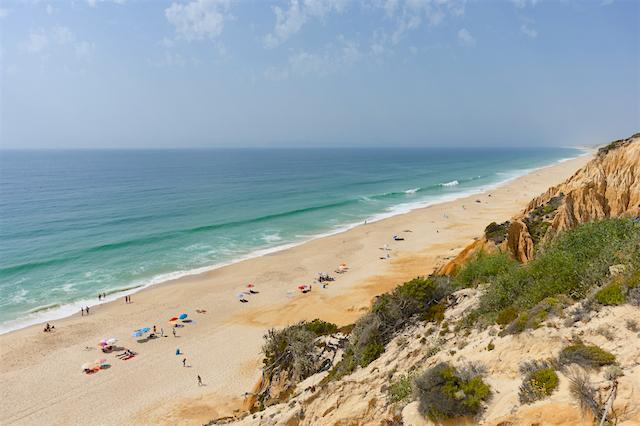 Camporta, Portugal
Just a short drive south of Portugal's capital city of Lisbon, the coastal beaches of Comporta are absolutely breathtaking, a paradise of white sand and crystalline water. Head to Comporta Beach where the crystal-blue-green water bares a striking resemblance to the viridian hues of the Indian Ocean, and will often find the beach entirely empty. For a local secret, the beach-side promenade also has a variety of delicious seafood restaurants for some tasty sea bass or bream to conclude a hot summer's day.
---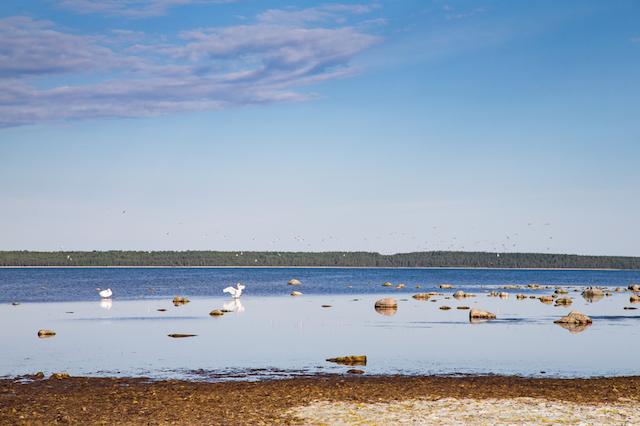 Kuressaare Beach, Estonia
Travelers looking for something a little bit different, but still beautiful and sun-soaked, should be sure to visit Kuressaare Beach in Estonia. Kuressaare beach is a popular destination for families from Estonia, as well as tourists visiting this often under-explored country. The beach is not only a beautiful coastal landscape for an exciting day out, but also offers a wide variety of facilities for both children and adults, including a playground and lifeguard tower. One thing to be aware of though is the limited "beach season" in Estonia, which lasts from the beginning of June through the end of August.
---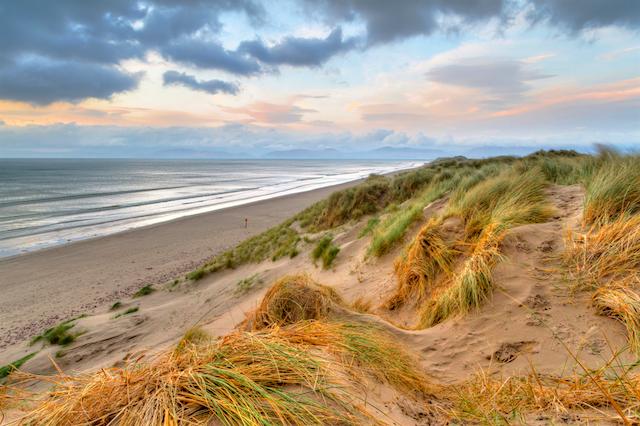 Rossbeigh Beach, Ireland
Embark on one of Europe's most
famous road trip routes
, the Ring of Kerry, and drive around Ireland to the stunning beach of Rossbeigh Beach. The drive takes you through a litany of incredible wilderness escapes including Killarney National Park, with its rolling emerald hills, serene lakes, and majestic mountain ranges. Enjoy a stunning 6 miles of sand-beach expanse, bordered by rivers and lakes on both sides, as well as the crispt waters of the Atlantic Ocean on your toes. At Rossbeigh beach You can go horseback riding, relax on the beach, or just go fishing at this picturesque beach haven.
---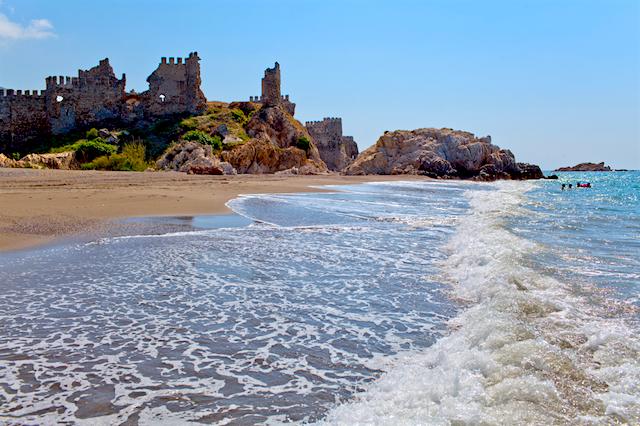 Anamur-Iskele, Turkey
It is fairly difficult to find a beach in Turkey that isn't crowded with tourists, but Anamur-Iskele is definitely one of the most private and untouched. Stretching over 7.5 miles, the white sandy beach of Anamur is one of the most the perfect places for sunbathing and swimming, and is abutted on either end by an ancient Roman city and medieval castle. Tucked away on the coast, and invisible from any of the high-rise hotels that populate this beach-front city, Anamur-Iskele is primarily a local haunt.
---
Discover Endless Beach Beauty with Auto Europe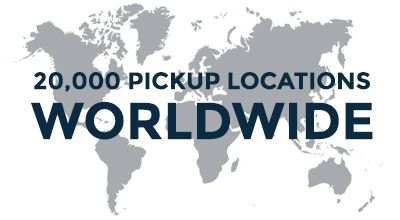 Ready to embark on the beach vacation of a lifetime? Give Auto Europe a call or click, at 1-888-223-5555, and
reserve your European rental car
, and
hotel accommodations
to
prepare for your upcoming trip
. With such a an abundance of incredible coastal beaches to visit in Europe, no matter where you want to travel, there is guaranteed to be an idyllic beach to relax upon.