When spring starts, leave the winter blues behind,
rent a motorhome
, and head on a national parks tour in America. There are 58 national parks to choose from, which can be quite a difficult task. To avoid high admission prices and large crowds, shift your plans away from the most popular parks, such as Yellowstone, Yosemite, Zion, and the Grand Canyon. Instead, pick from one of the lesser-known national parks. These options offer peace and quiet in a majestic wilderness landscape—exactly what you should get out of your national park vacation.
---
Redwood National Forest, California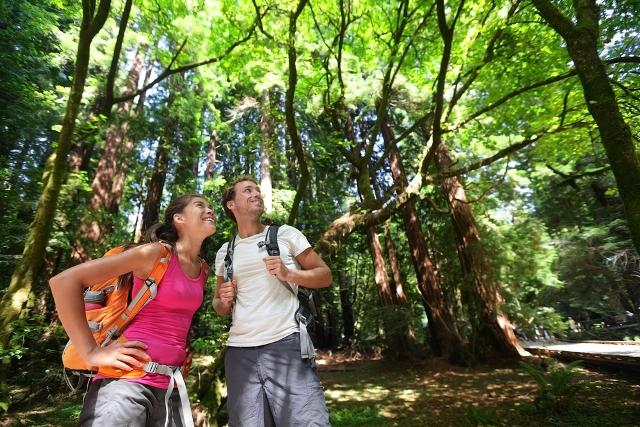 The Redwood National Forest is fairly well known. However, in 2014, only 429,166 people visited this unique and historical park.
Almost 100 years of logging reduced the two million acres of Redwood trees in California to 100,000 acres. So, in 1968, the Redwood National Forest was created to protect the Earth's tallest trees. Today, the park also preserves prairies, oak woodlands, rivers, and 40 miles of coastline. Visitors to the park enjoy seeing the diverse plant species and wildlife, such as Roosevelt elks and Marbled Murrelet birds, and you could take advantage of the mild California weather to rent a motorcycle and let your adventurous spirit ride the wind!
At Redwood National Forest, the park rangers host excellent educational activities, including tide pool walks, campfires, and nature walks. As for camping, Redwood National Forest has two options: developed campgrounds and backcountry camping. The first choice provides campers with comfortable amenities, and the latter option is for true wilderness enthusiasts.
---
Dry Tortugas National Park, Florida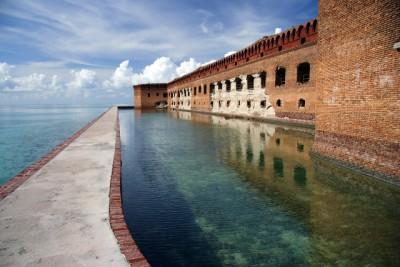 Dry Tortugas National Park is one of the lesser-known national parks in America due to its secluded location, seventy miles west of Key West. In order to arrive on the island, visitors must travel by ferry, seaplane, or private boat. Therefore, this park is obviously not a great place to bring a motorhome rental. Regardless, it is well worth the visit, and the park boasts many outstanding campgrounds. Note that space is limited, so visitors must book their trip well in advance.
Dry Tortugas National Park offers an amazing look at both history and wildlife on a picturesque beach island. Fort Jefferson, which dates back to the 19th century and is the largest all-masonry fort in the country, is located on the island. Additionally, visitors can snorkel in the turquoise blue waters and see different species of fish, conchs, and coral in their natural habitat.
Last year, only 64,865 people visited Dry Tortugas National Park. This year, add to the visitor count and don't miss out on this incredible park.
---
Big Bend National Park, Texas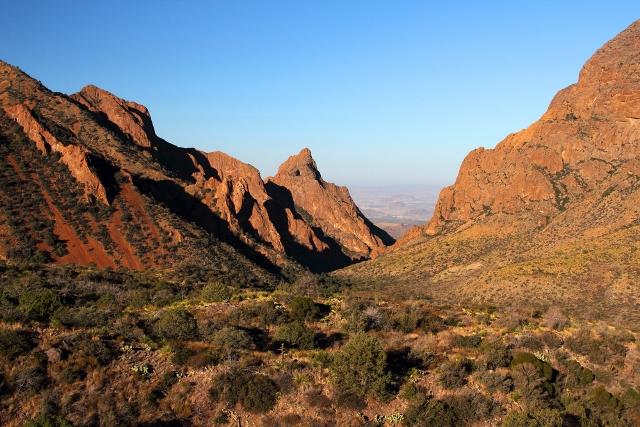 Everything is bigger in Texas, including the number of bird, butterflies, and cacti species. At 450, 180, and 60 respectively, Big Bend National Park ranks higher than all other National Parks for bird, butterfly, and cacti diversity. The only thing not big about Big Bend is the number of visitors. In 2014, 314,102 people visited Big Bend, making it one of the lesser-known National Parks. Unfortunately, people don't know what they are missing.
The stars at night are big and bright deep in the heart of West Texas. This 800,000-acre national park is an isolated, massive space in the Chihuahuan desert, where visitors can enjoy pure darkness and a clear view of the spectacular, sparkling stars in the night sky. Additionally, the Rio Grande River, which forms part of the border between the U.S. and Mexico, flows within the park boundaries. Over millions of years, this powerful river has carved its way through ancient limestone, creating the 1500-foot walls of the Santa Elena Canyon. Visitors can spend the day floating on the Rio Grande between these massive walls. Lastly, Big Bend National Park offers plenty of hiking opportunities. Try the Dorgan-Sublett Trail, any of the high-country trails of the Chisos Basin, or the tallest point in the park, Emory Peak, which is over 7800 feet tall.
This year, be one of the visitors to Big Bend National Park. Camp under the stars at the park's campgrounds, or rent a motorhome and stay at the Rio Grande Village RV Park. Either way, Big Bend National Park is a perfect destination for a spring national parks tour. Spend some quality time hiking, swimming, bird watching, and fossil hunting in this Texas-sized park.
---
Great Sand Dunes National Park, Colorado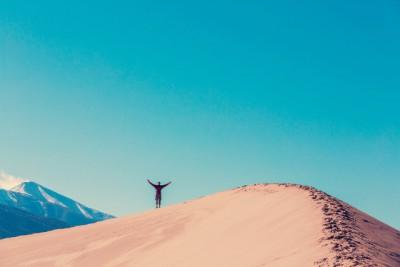 Last year, only 271,774 people saw the tallest sand dunes in North America, which are located in the Great Sand Dunes National Park. These 750-foot tall dunes have been sitting at the base of the Sangre de Cristo Mountains for about 440,000 years. Today, visitors use the 30 square miles of towering dunes to go sand boarding and sand sledding.
The park's 150,000 acres also includes other landscapes, such as grasslands, wetlands, conifer forests, aspen forests, alpine lakes, and tundra. Visitors can spend time hiking the 13,000- foot peaks of the Sangre de Cristo Mountains, driving 4WD vehicles, and swimming in Medano Creek, a temporary snowmelt stream that flows across the dunes.
Great Sand Dunes National Park is a beautiful, diverse landscape. Despite being one of the lesser-known national parks, it's well worth a visit.
---
Capitol Reef National Park, Utah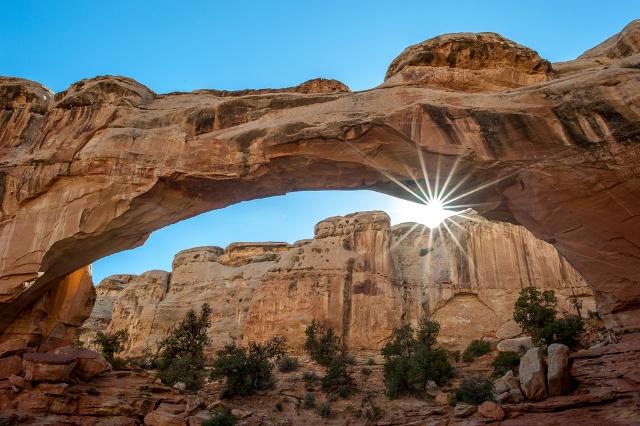 Out of these 5 lesser-known national parks, Capitol Reef National Park has the most visitors. In 2014, 786,514 people visited this Southern Utah destination. Still, the park is not well known, considering it has three very famous National Parks nearby, including Bryce National Park, Zion National Park, and The Grand Canyon. Therefore, Capitol Reef National Park is often left out of a national parks tour itinerary even though it is home to amazing geological structures. This park has sandstone formations, cliffs, canyons, and the Waterpocket Fold, a 100-mile bulge in the earth's crust. Additionally, Capitol Reef National Park is home to the largest fruit orchard in the national park system.
Rent a motorhome and head to Capitol Reef National Park to hike, ride horses, and relax in a serene landscape. Don't worry about parking the RV; it's easy because there are plenty of campgrounds on-site and in neighboring towns. If you want to take advantage of being so close to other, more well-known national parks, you can easily
rent a car
and see a variety of stunning parks on the same trip!
---
Embark on Your National Parks Adventure with Auto Europe!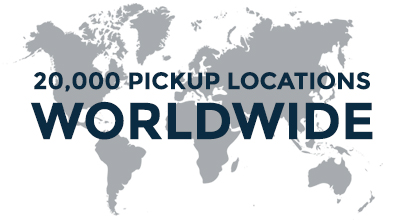 These lesser-known national parks are packed full of activities, so you are guaranteed to find plenty to see and do when you visit. When you're ready to begin your national part tour and have the outdoor adventure of a lifetime, give Auto Europe a call at 1-888-223-5555, and book your
international airfare
,
hotel accommodations
, and car rentals – all at the guaranteed lowest prices industry wide.