Europcar Paris: Car Rental Reviews & Information

When you are in Paris the last thing that you want is to deal with a headache. If you're not working with the right Paris car rental company, however, this could very well be the ordeal that you face. To ensure that your time in Paris is perfect, we've teamed up with Europcar Paris to bring you rental car service that will never leave you high and dry. You can book your rental car with us and get the sound satisfaction of working with one of the biggest and best names in rental cars.
The Auto Europe Advantage
We have more than 60 years of expertise in the car rental industry. Consumers across the world have come to put their trust into our company, and we couldn't be happier about that decision. Over the years we have had the chance to assist millions of customers and we'd love to add you to the list of satisfied customers we've had the chance to help. Whether you are flying into Charles De Gaulle Airport or looking to pick-up your rental from Orly Airport, we are here for you.
Auto Europe & Europcar Paris: Trusted Partners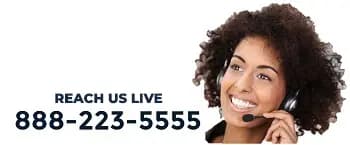 When you work with us you get the peace of mind of working with Europcar France, one of the biggest names in rental cars. But, when you book with us, you get so much more. we have a close relationship with Europcar that enables us to deal with them for you. Just call us and we'll take care of the rest--no matter what kind of issues affecting your life. We offer 24 hour service, a Untied States based call center with English speaking agents and so much more. this includes the guaranteed lowest prices for your rental in France, whether you want a compact car or something luxurious or sporty.
---
Europcar Rental Car Locations in Paris
Europcar Paris Charles De Gaulle Airport
Location At Paris CDG Airport:


Charles De Gaulle Airport Terminal 2

,

Paris

,

FR

,

95700
Local Telephone Number:


+33 148 627822
Hours of Operation:


Mon-Sun 6:00Am to 12:00AM

Local Time
Europcar Paris Orly Airport
Location At Paris ORY Airport:


ORY, West Terminal

,

Paris

,

FR

,

94546
Local Telephone Number:


+33 149 754844
Hours of Operation:


Mon-Sun 6:00Am to 12:00AM

Local Time
Europcar Paris City Office
Location At Nice Airport:


Face 8 Avenue Foch

,

Paris

,

FR

,

75016
Local Telephone Number:


+33 153 641624
Hours of Operation:
Mon-Fri 8:00AM to 7:00PM
Sat 6:00Am to 6:00PM
Sun 9:00AM to 1:00PM, 4:00PM to 9:00PM Local Time
Europcar Paris Downtown Office
Location At Paris Rivoli Office:


4 Rue du Pont Neuf

,

Paris

,

FR

,
Local Telephone Number:


+33 142 364904
Hours of Operation:
Mon-Thu 8:30AM to 12:00PM, 2:00PM to 6:00PM
Fri 8:30AM to 12:00PM, 2:00PM to 7:00PM
Sat 8:00AM to 12:00PM Local Time
Europcar Paris City Office
Location At Paris City Office:


60-62 Boulevard Diderot

,

Paris

,

FR

,

75012
Local Telephone Number:


+33 143 389320
Hours of Operation:
Mon-Thu 8:00AM to 6:300PM
Fri 8:00AM to 7:30PM
Sat 8:00AM to 12:00PM, 2:00PM to 6:00PM Local Time
Europcar Paris Downtown Office
Location At Paris Downtown Office:


8 Place Saint Sulpice

,

Paris

,

FR

,

75006
Local Telephone Number:


+33 156 810219
Hours of Operation:
Mon-Fri 8:30AM to 12:00PM, 2:00PM to 6:00PM
Sat 9:00AM to 12:00PM Local Time
Europcar Paris Downtown Office
Location At Paris Batignolles City Office:


43 Bis Boulevard

,

Paris

,

FR

,

75008
Local Telephone Number:


+33 144 908010
Hours of Operation:


Mon-Sun 6:30AM to 12:00AM

Local Time
Europcar Paris City Office
Location At Paris City Office:


57-59 Rue Du Poteau

,

Paris

,

FR

,

75018
Local Telephone Number:


+33 679 126987
Hours of Operation:
Mon-Fri 8:00AM to 7:00PM
Sat 8:00Am to 5:00PM
Sun 9:00AM to 2:00PM Local Time