International Driver's Permit Germany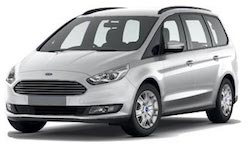 If you are headed to Germany for vacation, now is the time to learn more about whether or not you need an international driver's permit in Germany. This special permit translates the information off of your current license into several different languages, preventing barriers when all you want to do is enjoy your vacation. IDP's are required for Canadian travelers to drive in Germany. Some suppliers won't give you the keys to your rental unless they see your IDP. Travelers should apply for an IDP before departing for their trip to avoid any hassle from your supplier or the local police.
German roadways oftentimes don't have speed limits and are lined with fast cars. There's a good chance you could be stopped by Polizei when sharing the streets with locals. Having this permit on hand reduces incidents and time in such circumstances.
How to Get an International Drivers Permit Germany
It is fairly simple to get a IDP Germany. You must be a licensed driver at least 18 years of age to get the permit. It is also required that you have had this license for a period of at least six months.

There is also a fee that must be paid to get the permit. This fee is $25 CDN, and must be paid when you submit your application. The top agency to acquire your IDP is CAA. You should find your local office and apply in person for your permit. If there is no office near you, an online IDP application can be printed and mailed. If you choose to mail in your application, remember that there is a 10 to 15 day processing period for the application to be approved. You must also allow proper time for the permit to be mailed to you as well - we recommend applying for your international driver's permit a month before you plan to leave for your trip to Germany.

You will need to provide a copy of your driver's license when applying for the permit. If you are mailing your application in, a copy of both the front and the back of the license should be included. You also must present two passport photos to get the international driver's permit in Germany. This is all that you need to obtain an international permit for driving in Germany.
Watch out for International Driver's Permit & Scams in Germany
The CAA should be the main agency that you contact to get an international permit. There are many scams out there that could compromise your personal information or they could simply be a waste of your time and money. There are several different types of scams that you could encounter. One involves an overly priced permit where the third party simply submits the $25 application on your behalf but charges you much more than your IDP actually costs. Another involves promises to grant unlicensed drivers an international driving permit. To avoid these situations, trust your needs to the CAA.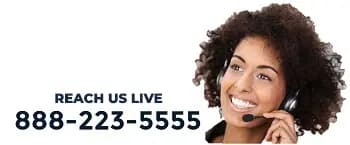 If you have more questions concerning an International Driver's Permit in Germany, give us a call 24/7. Our helpful representatives are standing by to answer all of your questions and provide you with further information concerning the permit, tips for driving in Germany and much more. You can dial Auto Europe toll-free 1-888-223-5555 to speak with an agent. Do not travel without your international permit, and certainly do not get taken for a ride by an unscrupulous agency. We are here to ensure that your trip to Germany is safe, simple and unforgettable.