How to Get An International Driver's Permit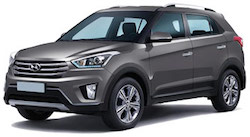 If you are planning on traveling outside of Canada, here is the place to learn how to get an international driver's permit. The necessity for this permit varies from one country to the next. Some countries require you to have an IDP; others do not. No matter what the requirements of the country you intend to travel to, having the permit available makes things much easier for you. The permit translates the information off of your original license, so if you are stopped by law enforcement while in this foreign country, having this permit available will save you a great deal of time and frustration. Whether you are planning a short weekend trip of just a few days or have an extended stay in another country, and international driver's permit is well worth your time.
How to Get An International Drivers Permit
You will be happy to know that getting an international drivers permit is simple. Just complete a few steps and pay a small fee ($25) in order to obtain this permit for your own personal use. You must be an adult 18 years old or older to obtain the permit. In addition, you must have a valid driver's license from your home country. The license must have been issued at least six months prior to the request of the international permit. You are ineligible for the permit if you haven't a license in your country of origin or if it has been less than six months' since that license was obtained.

The cost of the permit is $25. You must present your valid driver's license, two passport style photos and check or money order for the total fees, in order to obtain the permit. It is also required that you complete an application in order to obtain this permit. Permits can be obtained in person or by mail. The international permit is valid for a period of one year.
Call Auto Europe to Learn How to Get Your IDP
Now that you know how to get international driver's permit, you can give us a call to help. We have been providing foreign travels for individuals across the world for more than 60 years. Our experienced agents can answer all of your questions and concerns, and point you in the right direction. Our representatives are available by calling toll-free, 24/7: 1-888-223-5555.
---
How to Get an International Drivers Permit
It is simple and inexpensive to get an international drivers permit (IDP). You can apply for one in-person at a CAA office, or order one by mail. It will take 5-10 minutes to fill out the application, and you can expect to receive your IDP in approximately 2 weeks if you mail in the application. The cost of an International Drivers Permit from CAA is typically $25.
Items You'll Need to Get an International Drivers Permit Include
An International Driver's Permit Application

(from CAA)

Two original passport pictures

$25 USD

A valid driver's license which you have had for at least 6 months
Steps to Get an International Drivers Permit
1
.
Submit Your Application
Step

1

- Obtain an application in-person at your local CAA office, or online.
Step

2

-

Apply in person at a CAA branch or mail in your application with the application fee (check or money order), 2 passport photos, a photocopy of both sides of your driver's license.
2
.
Receive Your International Driver's Permit