Northern Ireland Car Rental Driving Information
Driving Overview
General Information
Whether you're in Belfast, Coleraine, Derry or anywhere else in Northern Ireland Auto Europe will be there for all your rental car needs! Before your trip please read over the information below, as it will provide you with all things you need to know about what it's like to rent and drive a vehicle in Northern Ireland!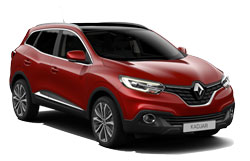 Requirements
A minimum age of 21 years is required in order to rent a vehicle in Northern Ireland through Auto Europe. Some supplies may also impose a maximum age limit of 75 years as well. If you are a driver 21 to 24 or 70 to 75 years old you may be required to pay an additional surcharge of $20 to $40 CAD per day in order to rent a vehicle. It is also required of you to have had your driver's license a minimum of 1 year. Age requirements and license requirements can vary depending on the rental supplier and vehicle category. It is important if you are traveling with children under the age of 3 year that they are secured in the back seat of the vehicle in an appropriate child car seat for their size and children ages 3 through 12 years are permitted to travel in the front seat providing they are in an appropriate child seat or secured by a seatbelt.
Speed Limits
The following are the legal speed limits in Northern Ireland: city 48 km/h, single lane roads 96 km/h, 2-land roads and highways 112 km/h.
Rules of the Road
In Northern Ireland you are required to drive on the left side of the road and pass on the right. Pedestrians always have the priority and you must give way to traffic traveling from the right when entering a roundabout.
Gas & Diesel
Gas and diesel are available in Northern Ireland and please ask the local supplier what type of fuel your rental takes in order to avoid serious problems at the pump. Gas stations are open from 7am-10pm and most international credit cards are accepted.
Tolls
When traveling in Northern Ireland you can expect to encounter numerous toll roads. Toll amounts are generally based on the vehicle category or the distance traveled on the motorway.
Parking
Parking in Northern Ireland is regulated by parking meters (2 hour max limit) or pay and display parking lots where a ticket must be placed on the vehicle dashboard stating when the vehicle was parked.
Insurance Information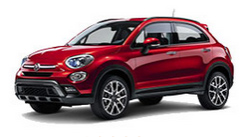 General Information
When renting a vehicle the insurance that is on the vehicle is by far the most important things to learn about. It is important to remember that the insurance guidelines of the country you pick up your rental in will be in effect for the entire duration of your rental. Once you receive your rental voucher please take a moment to read over the insurance details that are specific to your rental they will be printed in the terms and conditions area located at the bottom of the car rental voucher. Below you will learn about what forms of insurance are required on your rental and what forms are optional and those that are available to you locally by the rental suppliers in Northern Ireland.
Required Coverage
All rentals commencing in Northern Ireland are required to have third party liability and fire insurance coverage. All of Auto Europe's basic rental rates in Northern Ireland are inclusive of these insurances. The suppliers that we work with in Northern Ireland provide an unlimited amount of fire insurance in the event the rental vehicle is damaged because of a fire and $553,700 up to an unlimited amount worth of third party liability coverage to people and property outside of the rental vehicle that may be damaged because of the rental vehicle.
Optional Coverage
There are a few optional insurances available to rentals taking place in Northern Ireland, with the most important being collision damage waiver (CDW) and theft protection. In the event you decline the CDW and theft with Auto Europe we highly suggest contacting your credit card company to learn the specifics of your coverage, as many credit card companies will not provide CDW and theft to rentals taking place in Northern Ireland. CDW and theft are available for purchase locally; CDW costs about $17 to $30 CAD per day and theft is about $10 to $18 CAD per day. An important thing to keep in mind is that CDW and theft almost always have a deductible; in Northern Ireland deductibles can range from $1,200 CAD to more then $2,000 CAD. Many suppliers in Northern Ireland offer what is called super CDW for about $10 to $48 CAD per day that will help reduce the amount of the deductible. Optional insurances are provided through certain supplies only and prices can change without notice at anytime.
Rental Restrictions
General Information
Many of the suppliers that we work with in Northern Ireland will allow certain vehicle categories to travel outside of Northern Ireland to the United Kingdom, Southern Ireland and most Western European countries. Additional fees will apply to rentals being taken into southern Ireland, continental Europe and the United Kingdom. Advanced notice must be given to Auto Europe and not all vehicles are allowed. Select vehicles may also be restricted from traveling into Italy
Restricted Countries
Vehicles rented in Northern Ireland through Auto Europe are not allowed to travel into: Africa (Morocco, Tunisia, Algeria etc) Albania, Bosnia, Belarus, Bulgaria, Czech Republic, Croatia, Estonia, Greece, Hungary, Latvia, Lithuania, Macedonia, Moldova, Montenegro, Poland, Romania, Russia, Serbia, Slovenia, Slovakia, Turkey and the Ukraine.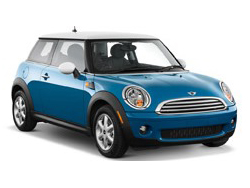 Note: Please keep in mind that vehicles in Northern Ireland are set up to drive on the left hand side of the road and if planning to take a vehicle from Northern Ireland to continental Europe most of the countries in Europe drive on the right.
One-Way Rentals
International one-ways are available to South Ireland only at an additional fee. Domestic one-way rentals are also offered and many will incur additional surcharges. Not all vehicles are allowed and minimum rental lengths may apply.