Australia Car Rental: Driving Information
Driving Overview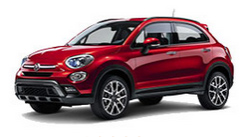 General Information
Experience the land down under with a car rental in Australia from Auto Europe. With a low cost car rental from Auto Europe you will be able to see it all from kangaroos and koalas to crocodiles and wallabies. Australia is extremely different from a lot of other countries in the world because of this Auto Europe feels there is some important information you should know about. Below you will find some detailed information pertaining to renting a driving a vehicle in Australia.
Requirements
With Auto Europe in Australia you are required to have had your driver's license for at least one year and in English. If your license happens to not be in English it should be accompanied by an international driver's permit. In Australia you must be a minimum of 21 years old in order to rent a vehicle, however age minimums may vary depending on the vehicle category and rental supplier. If you happen to be 21-24 years old some suppliers may require you to pay a young driver surcharge that can range from $12.50-$17 CAD per day. Children who are under the age of 5 years or weight less then 18 kilos are required to be in a child seat that is suitable to their size and placed in the back seat of the vehicle. If the child weighs between 14-26 kilos are allowed to use a booster seat and are also required to sit in the rear seat of the vehicle.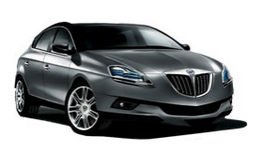 Speed Limits
The standard legal speed limits in Australia are: congested city areas 50 km/h, open roads 70-90 km/h and highways 100-110 km/h.
Rules of the Road
Vehicles in Australia are required to drive on the left side of the road and pass on the right. Seatbelts are required to be worn at all times and talking on a cell phone while driving is prohibited.
Gas & Diesel
A gallon of unleaded gas costs about $3.56 CAD and diesel is approximately $3.96 CAD per gallon. It is recommended to ask locally what type of fuel your rental vehicle takes in order to avoid serious problems at the pump.
Tolls
In Australia you will encounter a toll when crossing the Sydney Harbor Bridge and on the CityLink highway located in Melbourne.
Parking
Metered parking is popular throughout many Australian cities with most having a 2-hour parking limit. Parking garages and lots where you pay by the hour are also very plentiful in Australia.

Australia Car Rental Insurance Information
General Information
It is always recommended to find out what forms of insurance are required on vehicle rentals in the country you intend to travel for insurance requirements often change from country to country. All of Auto Europe's rental rates in Australia are inclusive of all required insurances.
Required Coverage
All rentals commencing in Australia will automatically include third party liability, fire insurance, Collision Damage Waiver (CDW) and theft protection, as they are required. Third party liability will provide insurance coverage to people and property outside of the rental vehicle and generally provides an unlimited amount of coverage. Fire insurance provides an unlimited amount of insurance coverage to the rental vehicle in the event it is damaged due to a fire. The CDW and theft protection will have a deductible that you will be responsible for which generally ranges from $2,810 CAD up to $5,000 CAD depending on the vehicle category and rental supplier.
Optional Coverage
Super CDW is available locally with most rental suppliers to help reduce the deductible amount. The cost for super CDW is $21-$45 CAD per day and is dependant on the rental supplier and vehicle category. Personal accident insurance is an optional form of insurance that will provide death and disability coverage to the driver and passengers of the rental vehicle and costs about $7 CAD per day.

Rental Restrictions
General Information
Rentals commencing in Australia may have travel restrictions as a lot of the country is sparsely populated. Many suppliers restrict travel to Tasmania, Western Australia and the Northern Territory on certain vehicle categories. If you have plans to travel into any of the places listed above it is recommended to check with Auto Europe ahead of time to make sure it is permitted by the local supplier.
Restricted Countries
Vehicles rented in Australia are not allowed to travel to Tasmania or New Zealand. Vehicles are also restricted from traveling on ferries at anytime.
One-Way Rentals
International one-way rentals are not allowed from Australia. Many suppliers allow domestic one-way rentals most will incur additional surcharges. Not all vehicle categories will be allowed and minimum rental lengths may apply.