Car Rental Porto Campanha Rail Station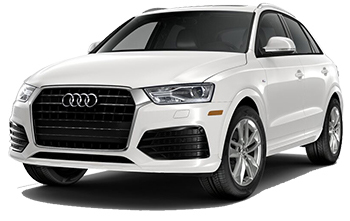 Secure your Porto Campanha Rail Station car rental online in three easy steps with Auto Europe - the most respected car rental broker operating in Porto. Compare daily rates between local car rental agencies and quickly reserve the best available price on your car rental in Porto. Auto Europe is proud to guarantee the best available prices on Porto Campanha Rail Station car rental. Our best rate promise allows you to know you have booked the best value on car rental in Porto.

We have been helping travelers reserve affordable car rental at Porto Campanha Rail Station for more than 60 years. Our highly-regarded customer service staff and guaranteed best prices make securing your Porto rental car with Auto Europe a decision you will not regret. For auto rentals of any size in Portugal, automatic or manual transmission, trust our knowledgeable team to match you with the best available price for your rental car.
Work with the Best Car Rental Companies at Campanha Rail Station
As a result of our special partnerships with the most highly-reviewed car rental companies doing business in and near Porto Campanha Rail Station, we are able to offer you special rates you can't find elsewhere (even if you were renting directly with one of these suppliers!). Whether you are are pinching pennies and need to arrange the most economical vehicle available, or you are traveling with significant luggage and need a large van, SUV, or luxury car, with Auto Europe you can take your pick of the best rental vehicles currently available while in Porto.
Europcar at Campanha Rail Station


Lg.Da Estacao Dos Caminhos De Ferro

,


Porto

,

Portugal

4300-173




+351 22 518 0723

Europcar Hours:
Mon - Fri: 9 AM to 1 PM, 3 PM - 6:30 PM
Sat: 10 AM - 12:30 PM
Sun: CLOSED
More Information About Porto Campanha Rail Station Terminal
Porto Campanha Rail Station Amenities of Note
If you're looking for history and charm, you're probably not at the right train station in Porto. Campanha station is all business, whereas the Sao Bento Railway terminal across town is in a beautiful historic structure that is a tourist attraction in and of itself.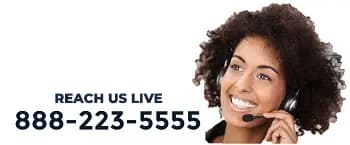 Campanha station allows you to access Lisbon by train, which Sao Bento (a regional station) does not, which is the distinct advantage of this terminal for travelers. The car rental counters are right in the terminal, which is more convenient for travelers as well, and makes the trip from Lisbon to Porto by train an excellent option for travelers hoping to rent a car in Porto. If you'd rather start your trip to Porto in a beautiful station, take the 4 minute ride from Campanha station to Sao Bento - that train runs frequently throughout the day.
Porto Campanha Rail Station Hotels To Consider
Several lodging options near Porto Campanha are available to you. Treat yourself to a decadent stay in The Yeatman Hotel, which is rated 5-stars and features a luxurious spa and amazing rooms. Eurostars Heroismo is a chic 4-star option, and a budget-friendly choice near the terminal is Campanha Sturdios.
---
Campanha Railway Station
R. Pinheiro de Campanha, Largo da Estacao
Porto, Portugal 4300-173
Telephone: +022 519 1374
Latitude: 41.14879
Longitude: -8.58541
General Information: This tidy railway station connected to the Porto Metro offers commuter service within the city of Portugal and also provides access to the Lisbon-to-North line. It is a through-station rather than a terminus of the rail line and as such it is a smaller train station where it is easy to pick-up or drop-off your car rental in Porto, Portugal.