Car Rental Nice Ferry Terminal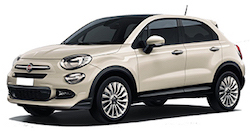 To fully appreciate the exquisite beauty of France's French Riviera and the Cote d'Azur region, forget the stringent schedules of public transit, and complicated process of securing a taxi in lieu of a more versatile mode of transportation! Rent a car in Nice for the freedom of the road, to come and go at your leisure! From the azure waters and warm sands along the Mediterranean Bay of Angels, to the Nice Observatory, perched upon Mont Gros, experience all this alluring destination has to offer.
Auto Europe partners with car rental suppliers in Nice at well-placed locations like the Nice Ferry Terminal, Nice Airport, and Gare de Nice Ville!
Nice Ferry Terminal Location Information
A maritime transit hub, the Nice Ferry Terminal is an opportune location to pick up and drop off a car rental for both transitional travelers and those planning to use Nice as their base of operations for further day-tripping explorations in France.
There are two terminals at the Nice Ferry Terminal, equipped with basic amenities for travelers to enjoy. Vending machines, a post office, a newsstand, currency exchange, and many representations of French cafes, along with options to purchase select souvenirs are available. All other services can be found in the city proper. Ferry services are provided by two separate entities, SNCM and Corsica Sardinia Ferries.
Arrange Accommodations Near Nice Ferry Terminal
While you're booking your Auto Europe car rental in Nice, another integral facet of your travel planning that should not wait until the last minute, is confirming your accommodations. Well, you're in luck! Auto Europe's travel services extend beyond transportation needs to include discounted room rates in Nice! Planning your vacation to France has never been easier with the broad spectrum of vacation services offered by Auto Europe!
Nice Ferry Port Contact Details
+33 04 898 898 28 Port of Nice, Quai Amiral Infernet, 06300, Nice, Cote d'Azur, France, FR