Car Rental at Chamonix Rail Station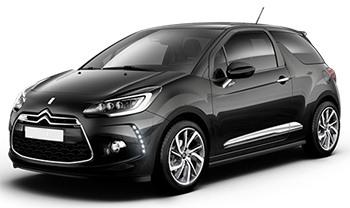 When you are visiting a new city, having a car rental to get around is the best option. There's no waiting around for public transportation, nor is there any kind of limits on the things that you can do with a rental car. While some people do opt for public transportation, these people generally find it to be a nuisance, and that they have missed out on so much due to time constraints. Call Auto Europe to book your rental car in Chamonix so this isn't an issue that you are facing. The Chamonix Rail Station is located at the St. Gervais-les-Bains. The rail station offers regional and local trains, with service to several different areas. The train station has restrooms, a waiting area, and vending machines. You will also want to enjoy the exhibition that is inside of the train station, which tells the Mont-Blanc Express history.
Picking Up a Rental Car at Chamonix Rail Station
Auto Europe offers long-term car rental, spacious vans for rent, the ability to rent a sports car, and more to accommodate your rental car at Chamonix Rail Station needs. You can always expect Auto Europe to take care of your needs to the fullest, with the lowest rates and professional services. There are plenty of things that you will want to spend your time enjoying while in the area, and it is only with a car rental at Chamonix Rail Station that doing all of these things is possible. Of course most people who come to Chamonix come for the great skiing that is offered. Mont Blanc is the most popular mountain that you can enjoy skiing on.
Popular Rental Car Suppliers at Chamonix Rail Station
Auto Europe is proud to have spent the better part of 60+ years partnering with leading rental car suppliers in Chamonix. Most of these suppliers include Europcar and many others that you can choose between. Reserving a rental car in France with Auto Europe is straightforward, just use the booking engine at the top of the page to start the rental process. In the instance you may have a question or concern regarding your Chamonix Rail Station rental-car, call our amazing customer care team at 888-223-5555 and experience the Auto Europe difference.
Europcar at Chamonix Rail Station


36 Place De La Gare Immeuble L'Univers

,


Chamonix

,

France

74400




+33 4 50 53 63 40

Europcar Hours:
Mon - Fri 8:30 AM - 12 PM & 2 PM - 6 PM
Sat 8:30 AM - 12 PM & 2 PM - 5 PM
Sun Closed
---
Where is the Rental Car desk at Chamonix Rail Station?
Auto Europe only works with the most trusted suppliers in the world over 60 years, that's why we have the option of Europcar that is located on 36 Place De La Gare Immeuble L'Univers, this is 4 min by car or 15 min if you want to walk. Also if you need more assistance you can call Auto Europe for free at 00-800-223-5555-5 in any part of France.
Hotels near Chamonix Rail Station
Of course you need a great place to stay while in Chamonix, and Auto Europe will assist you in getting just that. Grand Hotel des Aples is a very popular hotel. The lovely hotel is absolutely flawless, from the gorgeous rooms to the exciting ambiance. Amenities include on-site swimming pool and bar, room service, and a business center. Another popular hotel is the Hotel Mont Blanc. This hotel is spacious with friendly staff and warm amenities.
Chamonix Rail Station Contact Information
To reach staff at Chamonix Rail Station, you can call +33(0)4 50 78 45 79. Be sure that you have your car rental at Chamonix Rail Station reserved and waiting so you can get more out of your special time in the area. Reservations can be made online using the secure search form that is located on the top of the page, or by calling Auto Europe toll-free at 1-888-223-5555. Chamonix is located Savoie, which is 53 kilometers away, as well as a short drive from the Rhone region.
---
Book Your Car Rental at Chamonix Rail Station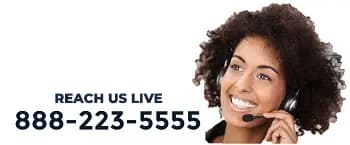 Chamonix Rail Station
40 Place de la Gare
Chamonix-Mont-Blanc, France 74400
Telephone: +33(0)4 50 78 45 79
Latitude: 45.9227
Longitude: 6.8738
General Information: Chamonix Rail Station is the main railway facility providing service to the city of Chamonix and is one of the primary stations operating in the Avergne-Rhone-Alpes region. The station offers passengers with trains on the Saint-Gervais-les-Bains-Le Fayet to Vallorcine Rail Line and is located in close proximity to the eastern bank of the Arve River in the city center of Chamonix.