Car Rental at Bedford Railway Station - BDM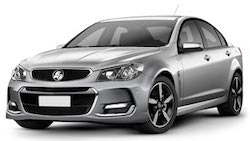 If you want to get around without relying on public transportation, a car rental at Bedford Railway Station is something that you should consider. A car rental in the United Kingdom makes getting around simple, fast, and easy, and you won't be stuck riding around with people that you do not know, or waiting for delayed buses. Most people prefer to use the Bedford Railway Station because it is much larger than the alternate railway station - St. John's Station. The rail station is located in Bedford in Bedfordshire, England. The railway station was built in 1859, although location has changed since that time. The railway center operates 7 days per week, 24 hours per day. In 2012- 2013, around 3.3 million passengers used the BDM Rail Station, with many of those trips to London.
Book with the Top Car Rental Suppliers at Bedford Railway Station
Based on our connections with car rental companies at the Bedford Railway Station, we offer our customers unbeatable discounts not found anywhere else on the web, even when booking directly with the supplier! From a luxury car to a practical van rental in the United Kingdom, you can select the best vehicles available and pay optimal prices.
FireFly at Bedford Rail Station


Manor Park, Unit 1

,


Bedford

,

England

MK42 9SU




+1 646 813 0122

Hours of Operation:
Mon - Fri: 9 AM to 5 PM
Sat: 9 AM to 12 PM
Sun: Closed
Hertz at Bedford Rail Station


1 Windsor Rd

,


Bedford

,

England

MK42 9SU




+44 1234 480127

Hours of Operation:
Mon - Fri: 8:30 AM to 5:30 PM
Sat: 9 AM to 12 PM
Sun: Closed
Europcar at Bedford Rail Station


Tavistock St, 171-175

,


Bedford

,

England

MK40 2SD




+44 371 384 5904

Hours of Operation:
Mon - Fri: 8 AM to 6 PM
Sat: 8 AM to 1 PM
Sun: Closed
Where to find the car rental desk at Bedford Railway Station
Once you reach the Bedford Railway Station, walk on Woburn road heading northwest. If you are looking for a Europcar supplier, head northwest on Woburn Rd then turn left on Conduit road. After 0.1 mile turn right onto Bromham road where you will turn left and go through the roundabout to reach your destination on the right. New arrivals looking for Hertz supplier, once you see the Woburn road northwest of the station. Take a turn slightly to the right on Alexandra road and keep going to reach the bus stop (Saffron CI) where buses come every 15 minutes. Look for bus 9B that will take you to the Stapleton road (bus stop location) where you will stop and walk about 0.2 miles to reach Hertz manor park car rental.
Picking Up a Car Rental at Bedford Railway Station in England
Auto Europe is available to help you with a rental car in Bedford 24/7. Once you have the vehicle of your choosing, whether that's a trendy sports car, mid-size sedan or a spacious passenger van rental, you will easily be able to enjoy any of the attractions offered in Bedford and the surrounding area. Springs Eternal Spa is the perfect place to visit for head-to-toe pampering. The luxurious spa has a wide range of services for both men and women. Another great stop to add to your itinerary is The Coffee Pot, a coffee pot-shaped monument that is perfect for photographing. Head to Luton and enjoy the Stockwood Discovery Center, a place with a playground for kids, an outdoor garden, and interactive museums. The trip to Luton is also beautiful, so be sure that you have your rental car in Bedford to experience this greatness. For a splurge restaurant in Bedford, have your fill at St. Helena restaurant, serving delicious English foods fit for a king or queen!
Discount Accommodations Near Bedford Railway Station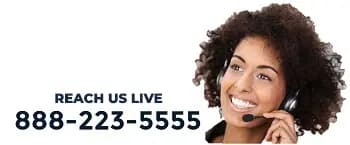 Auto Europe provides airport transfers and chauffeur services to get you to any of the hotels in the Bedford area. Popular hotel choices include Park Inn Bedford, located on St. Mary's Street, a practical and affordable hotel with lush amenities and an on-site restaurant; The Bedford Swan Hotel, a luxurious 4-star spa hotel with free Wi-Fi, LCD TVs with cable, and an on-site restaurant and bar; Shakespeare Hotel, an affordably priced bed and breakfast located within walking distance of the train station; and Bedford Plaza, another affordably priced hotel with cable TV services and large rooms.
To arrange car rental or any of the other fantastic travel services Auto Europe offers, simply use the secure search form on the top of the page to book your car rental at the Bedford Railway Station, or call us toll-free at 1-888-223-5555. Agents are available 24 hours per day, 7 days per week to assist you.
Contact Information for the Bedford Railway Station
Bedford Railway Station




Ashburnham Road




Bedford,

England, UK

MK40 1DS


Telephone:

+44 0345 026 4700


Latitude:

52.136


Longitude:

-0.478


General Information:

Bedford Railway Station is the larger of two railway stations in Bedford. Home to the iconic St Paul's church, the town of Bedford has been a filming site for movies including Star Wars, Batman Begins, and Inception. It also has a variety of active rugby and football clubs.