Car Rental at Basildon Railway Station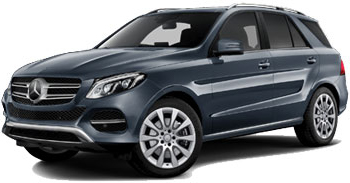 Car rental near Basildon Railway Station ensures that you do not miss out on any of the fun located in the city while you are on holiday. Car rental from around Basildon Railway Station makes life easy, and helps you find more affordable options to get around. Basildon Railway Station is located in Basildon, Essex, England, and has been serving customers since 1974. Southend, London, and Tilbury rails are served by this line. The rail station is open 7 days per week. Basildon Railway station operates two lines, and resting stations, restaurants, and shops are available for the convenience of all guests.
Information About Picking Up a Rental Car at Basildon Railway Station
When you choose a rental car in Basildon, you can easily get to the various attractions offered in the city, as well as to your hotel, restaurants, and the surrounding areas. There is plenty to see and do in town, no matter what your interests might be. The Towngate Theater is one attraction visitors will enjoy. This theater has a wide range of performances from both amateurs and professionals. Another nice attraction not to miss is the Wat Tyler Country Park. This park has been a landscape since the 14th century, filled with both history and manicured and enjoyable lawns. St. martin's Church is also another attraction that must be visited while in town. This church plays an important part in the history of the town, and it is filled with many structures worth viewing. Furthermore, service is still held at this church.
Popular rental car suppliers at Basildon Railway Station
For more than sixty years, Auto Europe has partnered with many of the world's most well liked rental-car suppliers in the United Kingdom. Reserving your rental car near Basildon Railway Station is straightforward, just use the Booking Engine at the top of the page to begin the Auto Europe rental process. In the instance you may have a query or concern concerning your Basildon Rail Station rental car, call our amazing customer service team at 888-223-5555 and experience the Auto Europe difference.
Hertz near Basildon Railway Station


Rawreth Industrial Estate, 1 Rawreth Lane

,


Rayleigh

,

UK

SS6 9RL




+44 1268 833078

Hertz Hours:
Mon - Fri: 8:00 AM - 5:30 PM
Sat: 8:30 AM - 12:30 PM
Sun: CLOSED
Where to Pick-Up Car Rentals Near the Basildon Railway Station
Your best bet to reach the Hertz car rental facility in Basildon would involve taking an Uber, taxi or bus. Unfortunately, this space isn't really within walking distance. Fortunately, in a vehicle, it shouldn't take more than 20 minutes to reach this service provider located at Rawreth Industrial Estate. Simply take the A13 route to retrieve your rental car in Basildon. Taking bus 25 is another option, but it will surely take more than an hour to arrive.
Accommodations Near the Basildon Railway Station
If you need a great place to stay, check out Holiday Inn Basildon. This chain hotel has numerous amenities and great prices any time of the year. If you want a less known hotel, the Frasers Guest house is a good option. This hotel is located nearby in Wickford, with free Wi-Fi, six guestrooms and smoke-free facilities. These hotels are just some of the many offerings that you can enjoy while in the area.
Basildon Railway Station Contact Information
It is easy to get in touch with the staff at Basildon Railway Station. Simply call 0845 748 4950 to speak to someone concerning departure times, destinations, or information about the fare. Remember, Auto Europe can assist you with car rental at Basildon Railway Station, so feel free to give us a call first!
Book Your Car Rental at Basildon Railway Station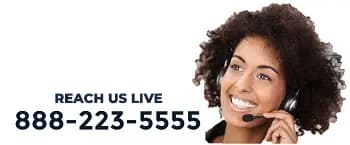 Basildon Railway Station
Basildon, United Kingdom SS16 5XY
Telephone: +0845 748 4950
Latitude: 51.5679
Longitude: 0.4566
General Information: Basildon Railway Station is the main rail station providing service to the city of Basildon and operates on England's National Rail line. The station is located centrally in town and provides service to over 3.2 million passengers each year.