Your Ireland Car Rental Questions Answered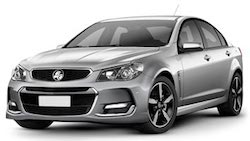 Auto Europe has over 60 years of experience in the travel industry. With over 20,000 car rental locations in Ireland and around the world, Auto Europe has the expertise to answer any and all questions about your Ireland car rental.
If there is a question or concern you have that we haven't addressed on this page, we invite you to check out our general car rental FAQ. Don't forget that you can always call us toll-free at 1-888-223-5555. Our team of award-winning travel experts is available 24/7 for your convenience and we are always happy to provide you with the information you're seeking.
Ireland Car Rental FAQ
What side of the road do people drive on in Ireland?
Like the United Kingdom and other former territories of the British Empire, drivers in the Republic of Ireland drive on the left side of the road. This tradition evolved from days before cars were common. Driving on the left side of the road allowed riders on horseback to have their sword hand (right hand) available at all times.
What type of car is best for touring Ireland?
When selecting a rental vehicle for your vacation in Ireland, it's important that you take into account your travel plans and what exactly you're looking for in a vehicle. If you're traveling with the family, a group of people, or planning on taking long trips, a full-size wagon, SUV rental , or mini-van rental is likely your best choice to carry your passengers and their luggage comfortably. If you're spending most of your driving time in large cities or congested towns, a compact-sized car is likely more appropriate as it will allow you to park easily in compact spaces. Ultimately, the best vehicle for your vacation is the one that fits your travel needs and your budget.
How old do I have to be to rent a car in Ireland?
To rent a car in Dublin or elsewhere in Ireland, the driver must be at least 21 years old and he or she must have had their license for a minimum of one year. The majority of rental companies in Ireland charge a young driver surcharge to anyone under 25 years old that rents a car in Ireland. While this fee isn't typically very high, make sure you ask your Auto Europe reservations agent to clarify any charges you may incur as a young driver.
Do I need a credit card to rent a car in Ireland?
The easy answer here is yes, you need a credit card to rent a car in Ireland. Technically, there are some car rental suppliers that will allow a rental car to be rented with a debit card, but if they do allow such a rental, you are likely to be required to provide a LARGE cash deposit and reclaiming this deposit will typically take longer than simply removing an authorization from your credit card would.

If you're looking to rent a car in Ireland and have a credit card, our advice is to utilize it. If you only have a debit card and you want to rent a vehicle in Ireland, give one of our reservations agents a call at 1-888-223-5555 and we'll find an agency that will allow you to rent with a debit card. Some cardholders will have rental car insurance coverage included when they use their card. Consult the rental car insurance guide for more information regarding rental car insurance and what type of policy makes the most sense for you.
Can I drive my rental car into Northern Ireland or the rest of the UK?
Most rental suppliers will allow their rental vehicles to be taken into Northern Ireland for a cross border fee, which varies greatly by supplier. Fewer suppliers allow their vehicles to be driven to the rest of the United Kingdom (Scotland, England, and Wales), and those that do will require additional insurance. If you want to acquire a rental car in the Republic of Ireland and plan to drop it off in either Northern Ireland or the rest of the United Kingdom, you will be required to pay an international one-way fee in addition to any supplemental insurance the rental agency might require.
Can I extend my car rental contract while I'm traveling in Ireland?
Yes, you can extend your car rental contract while traveling in Ireland. If you'd like to keep your current vehicle for additional days or if you find that you need to upgrade to a different model for a longer stay in Ireland, simply contact Auto Europe via our toll-free number from Ireland: 00-800-223-5555-5. Our travel experts are available 24/7 to field your call and arrange an extended rental.
What if I find a better deal on a car rental in Ireland?
If you do find a better price on a car rental in Ireland, Auto Europe offers a best-rate guarantee, which means that if you do find a lower price for a comparable rental, we invite you to complete our Guaranteed Best Rate form and we will give you a better deal. Not only does this arrangement provide you with a better price, it also gives you the peace and mind of knowing that you've received the best deal in the travel industry.
Where should I keep my paperwork while driving in Ireland?
Auto Europe recommends that renters keep all of their paperwork and documentation in a safe place within their rental vehicle. This includes the signed rental agreement, fuel receipts, and any relevant insurance documentation that could be needed should you run into a disagreement with the supplier or get into an accident while driving in Ireland. A little time spent keeping your paperwork organized and in one place could save you a lot of time and aggravation hunting for documents while on the road.
What do I do if I get into an accident or have any problem with my car rental in Ireland?
For accidents, immediately contact the local authorities, and then contact Auto Europe toll-free at 00-800-223-5555-5 (our international number when calling from Ireland); agents are standing by 24 hours a day, 7 days a week to assist you with any issues you may be having with your rental. Whether you're contacting us because you've gotten into a collision, or you're having a disagreement with an agent at the pick-up desk, contact us immediately for assistance. One of the biggest benefits of booking with Auto Europe is our award-winning customer support - we're here to help with any issues you may be having and we are able to act as a go-between to resolve any disputes you may have during your trip.
Can Auto Europe help me make arrangements for my other travel needs in Ireland?
Of course we can! With over six decades in the travel industry, take advantage of Auto Europe's expertise to assist you in making arrangements for hotel accommodations, private chauffeurs and luxury car rentals.
Ireland Travel FAQ
What are the entry requirements for traveling to Ireland?
Canadian citizens are not required to purchase a visa when entering Ireland for visits spanning less than three months. Domesticated pets are also welcome in Ireland, but must be quarantined for a period of six months prior to their entry date.
What is the time difference in Ireland?
Ireland observes Western European Standard Time, which runs five hours ahead of Eastern Standard Time in the United States and Canada.
What languages are spoken in Ireland?
Although Ireland is officially bilingual, English is spoken more than traditional Gaelic. Visitors will be able to hear several distinct Gaelic dialects during their travels and no matter where you venture, there's a good possibility that light hearted conversation will be created!
What kind of electrical outlets are found in Ireland?
Ireland uses the 220 V plug with three flat pins. However, some older establishments may still use the two-round-pin plug.
Are there restrictions for passing through customs in Ireland?
Travelers are not taxed when transporting a reasonable number of items for personal use into the United States. However, no more than one liter of alcohol or two liters of wine are permitted at a time. Rules for tobacco are as follows: no more than 200 cigarettes, 50 cigars, or 250 grams of tobacco per consumer.
Where in Ireland can I exchange currency and use banking services?
Banks typically offer the best exchange rates and are available from 10am to 3pm during the week. Some locations will close from 1230 to 130pm, with extended hours in Dublin on Thursdays. As these hours tend to vary from city to city, you may also exchange funds at the Bureaux de change or within the assorted post offices and ATMS found amongst the more urban areas.
How much should I be tipping while visiting Ireland?
Service charges of 10-15% are applied directly to your bill in many restaurants and hotels; however, a flat 10% is permissible when this amount has not been added. It is not necessary to tip in a pub. Taxi drivers, on the other hand, earn a 10% gratuity, while porters and washroom attendants shoot for around €.50 per service.
What are common business hours for institutions in Ireland?
Museums are usually open 10am-5pm on weekdays, 10am-1pm on Saturdays, and 2pm-5pm on Sundays. Post offices, on the other hand, are available 9am (930am Wednesdays) to 530pm during the week and 9am to noon on Saturdays. Restaurants serve breakfast from 8am to 10am, lunch from noon or 1230 to 2pm, and dinner between 7 and 930pm. High tea, however, is promptly served at 5pm at most conventional bed and breakfast locations, followed by a bedtime snack. Shopping malls typically operate from 9am to 530pm, Monday through Saturday. Some stores offer longer hours, but most are closed on Sundays.
What is the local tax rate in Ireland?
Value added tax in Ireland is currently 13.5%.
Where is the Canadian Embassy located in Ireland?
Embassy of Canada
7 Wilton Terrace, Grand Canal Dock
Dublin 2, Ireland
+353 1 234 4000
Where in Canada can I find the Ireland Tourism Board?
Tourism Ireland
2, Bloor Street West, Suite 3403
Toronto, ON M4W 3 E2, Canada
+1 416 925 6368
Have More Questions About Travel & Car Rentals in Ireland?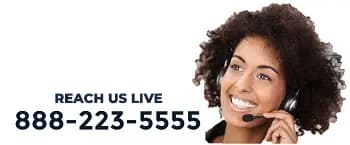 Still looking for answers to questions regarding an upcoming trip to Ireland? Check out Auto Europe's helpful travel tips section for detailed information on a variety of travel topics, from car rental insurance types and additional rental accessories to trip planning guides and discount codes.