One of my favorite ways to escape the mundane challenges of daily life is with movies. A truly good movie takes you out of your normal environment and into another life, time or world. Coincidentally, a good vacation does the same. One way to combine the transformative elements of cinema and tourism is to attend a film festival at your chosen destination. Presently, there are around 4,000 of these highly cultural events in cities throughout the world, covering almost every type of movie you can think of, from classic noir to independent documentaries to comedic stories set within any cultural niche you can think of. Given that it would be folly to spend an entire vacation glued to a screen, it's a good idea to choose a festival in a city that you would want to see, so you can get out between screenings and feast your every sense on real off-screen beauty. Here are some of our favorite places and the famous fests that they host:
---
Venice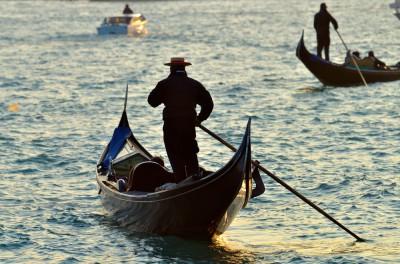 Having held the first major film fest in 1932,
Venice
is the original haunt for stars, filmmakers and their fans. Today cinema enthusiasts flock to Venice for the Venice International Film Festival every year, usually in the later part of summer. It's a fabulous place to catch some European art pieces before anyone else, or take in the glitz of the red carpet opening night. While you are in Venice, you should step out and absorb the beauty of the canals, indulge in historical tours and sample the piquant Italian wines. Once you're properly inspired by thought provoking narratives and avant-garde filmography you can hop in your Venice rental car and head into
Tuscany
, the Alps or
Croatia
with your camera to film your own story among evocative scenery. Perhaps you could even hold a screening for your friends and family upon your return!
---
Berlin
As possibly the largest and best attended cinema event on Earth, The Berlin International Film Fest, also called Berlinale, is impressive in both its scale and its scope. Every year, nearly half a million tickets are sold for approximately 400 movie screenings that take place in late winter. The comprehensive options include German language films, classics from years past, shorts, documentaries and a feature-film competition whose awards are sought as fervently by filmmakers as Oscars. While you're delving into this encyclopedic festival, you may decide to take some time to check out the aquarium, wander the numerous art or history museums, explore the quality wares in the North Mitte shopping district or go dancing until sunrise. A rental car can take you comfortably around the very best parts of
Berlin
.
---
Cannes
It just so happens that the famed Cannes International Film Festival isn't open for general public admission, but it rather a gathering of the red carpet elite, filmmakers, media and residents of this gorgeous city, itself. There is no reason to fret, though. Within this glamorous Riviera destination, you can sample the movie star lifestyle by chartering a yacht, or indulging the day away at a luxurious resort spa. Or, to foray into specifically Francophone works of incredible movie-going, you may decide to
rent a car in Cannes
, enjoy a couple of sun soaked days on the plush Cote d'Azur beaches and then head to
Paris
for the early summer Champs-Élysées Film Festival. Our
France driving guide
can help prepare you for your road trip vacation in France!
---
London
Autumn in
England
is lovely for the turning of the leaves in the Cotswolds. It's also a perfect time for some really good movie viewing. Thankfully, the British Film Institute showcases a 300-feature tribute to vision and imagination in the second half of October, every year, right in
downtown London
. Attendees can also delve deeper with master classes, lectures and Q&A's—all very helpful for budding motion picture artists and fans alike. Expect a fair smattering of high-profile attendees, as well as the rich cultural offerings that are characteristic of this cultural metropolis.
---
San Sebastian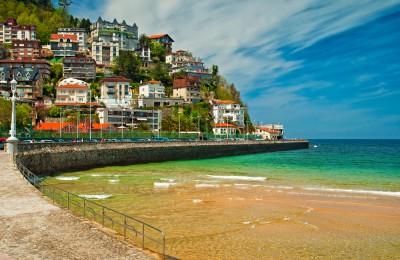 If you have ever wanted to surf between screenings, you should make way to Basque Country for the San Sebastian Film Festival, where you can actually see sun-soaked beachgoers careening through turquoise waves right from one of the theaters. This half-century old film fest attracts such highly-acclaimed names as Al Pacino and Gregory Peck, as well as brilliant directors like Hitchcock, Godard and Tarantino. You're sure to see contributions here that will open your world. While visiting
San Sebastian
, you should definitely pass some enjoyable hours in a pintxos bar, enjoying strong drinks and gourmet small plates unique to this region of
Spain
.
---
Explore Europe's Best Film Festivals with Auto Europe
With so many great film fests in the world, you can take several journeys per year, knowing that both narrative wonderment and Auto Europe will be there for you when you arrive. With
more than 10,000 locations
, we're sure to have a convenient location for you pick up your rental car and be on the road, exploring freely between showings and after parties. By partnering with
top car rental suppliers
, we are able to provide quality rental cars with great service and the lowest prices available. Call us today at 1-888-223-5555 or rent a car online in just three easy steps. We're available 24/7 for your convenience!