Europe is known for its cities of romance. Every year, couples on their honeymoon or taking anniversary trips visit Europe's most romantic cities. Whether these couples are looking for fine wine, breathtaking sunsets, historic castles, enchanting lights, or extraordinary architecture, they are guaranteed to enjoy the 5 most romantic cities in Europe described below.
---
Wine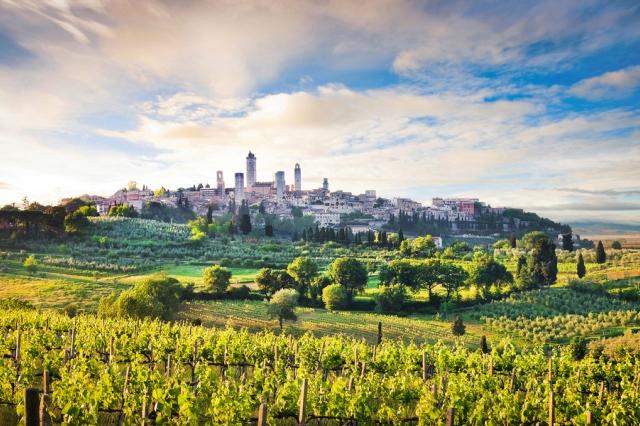 Wine and love will always be associated with one another, as will wine and Italy. The Tuscany region of Italy is home to many cities of romance, including San Gimignano, Italy.
San Gimignano is a scenic, ancient city, surrounded by medieval towers. The several grape varieties that are grown in the area are used to create multiple types of wine. However, San Gimignano's most famous wine is the Vernaccia di San Gimignano, a dry white wine that people from the region have been making since the 13th century. Couples enjoy this wine with traditional, local foods in any of the region's outstanding restaurants.
Italy is a romantic vacation for any couple, but San Gimignano, in particular, is one of the most romantic cities in Europe because of its history. From the medieval towers to the centuries of skilled winemaking, couples will love visiting San Gimignano.
---
Sunsets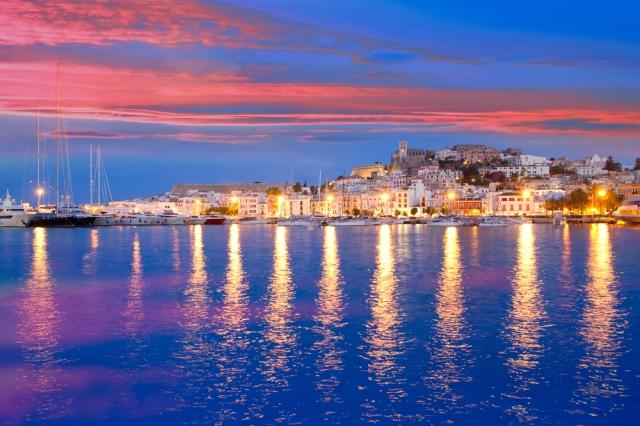 Ibiza Town is the largest city on the beautiful island of Ibiza, which is located in the Mediterranean, just off the coast of Valencia Spain. Here, couples
enjoy a beach vacation
, filled with lively music and tasty cocktails in one of the most romantic cities in Europe.
Couples enjoy visiting several of Ibiza Town's pristine beaches. After sun-baking and tanning, couples enjoy a romantic picnic, while watching the sunset over the water. After the sun goes down, Ibiza Town is known for its excellent nightlife. Couples can spend the night dancing away at any of Ibiza Town's nightclubs. The next day, couples can relax at the beach, waiting for another amazing sunset.
---
Castles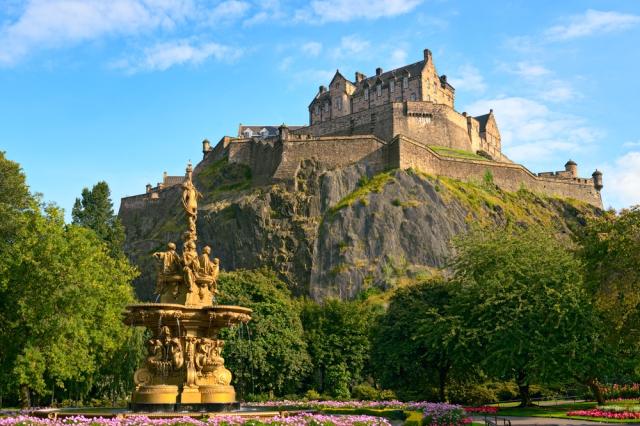 Several European cities of romance boast magnificent castles that were built centuries ago. So, it's no surprise that Edinburgh, with its famous castle, is one of the 5 most romantic cities in Europe.
Edinburgh Castle prominently overlooks the city. By exploring the castle, couples can see fantastic views of lush green landscapes, mountaintops, and other famous landmarks. A trip during the winter could add to the romance with views of a city and the surrounding mountains blanketed in white snow.
To see more castles, couples can head one-hour northwest of Edinburgh city to visit the beautiful Stirling Castle. After this long day trip, couples will surely want to relax with some local Scottish Whiskey, and the best place to do so is at a candlelight pub or restaurant. How romantic!
---
Lights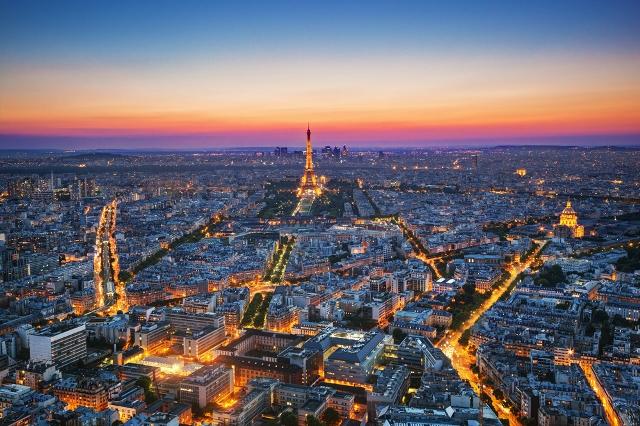 It may seem cliché, but after all, Paris is The City of Lights and the City of Love. Therefore, Paris will forever be one of Europe's most romantic cities.
When it comes to romance in Paris, naturally the Eiffel Tower comes to mind. Couples can climb the Tower during the day and enjoy the unobstructed
views of Paris
. The best part of the Tower, though, happens at night, when the entire structure is illuminated by hundreds of lights. Couples can enjoy a picnic with a view of these lights at the Champ de Mars, the picturesque park that is adjacent to the Tower.
Couples can also enjoy spectacular lights at the Louvre. By day, this grand museum attracts hundreds of visitors; by night, lights transform the Louvre's pyramids and buildings into an enchanting square to take a romantic stroll.
Lastly, couples can take a night walk along the Seine to Quai Montebello. From the bridge, there is a view of the Notre Dame, lit up against the night sky. Seeing this impressive structure eerily back dropped against the dark night is guaranteed to give couples a sense of awe and endearment.
---
Architecture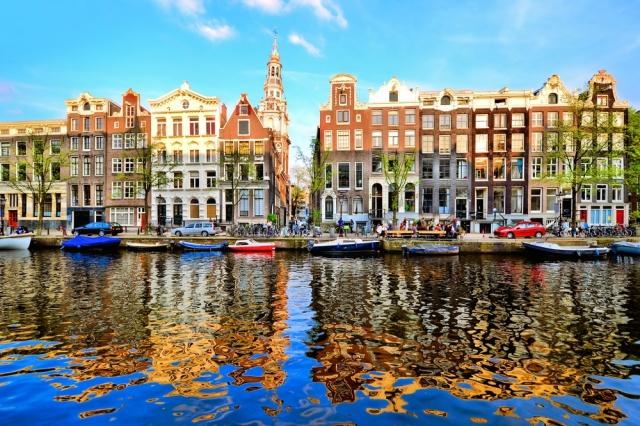 One of the most romantic cities in Europe is
Amsterdam, Netherlands
, which boasts fantastic architecture. From windmills dating back to the 1600s to the modern, Dutch architecture that sits between historic buildings, Amsterdam's architecture will make couples stir with romance.
In Amsterdam, couples can take a romantic walk along the city's beautiful, man-made canals. For accommodation, couples should consider staying in a romantic room in one of the 300-year-old Canal Houses or renting a traditional Dutch houseboat along the illuminated canals.
Last but not least, couples can enjoy the idyllic bridges throughout Amsterdam. In particular, couples should visit the De Magere Brug, also known as The Skinny Bridge. According to legend, couples that kiss on The Skinny Bridge have good luck in their relationships and stay together forever.
---
Vacationing in Europe's Most Romantic Cities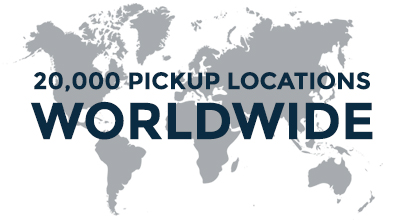 Europe is a exciting and inspiring part of the world, rich with culture, awe-inspiring landscapes, and idyllic beaches. Every year, tourists flock to Europe in search of relaxing vistas and cultural discovery. No matter what you prefer, visiting one, or all, of the top 5 most romantic cities in Europe nearly guarantees you will have a sensational and memorable vacation.
Let Auto Europe help you plan your trip to Europe's most romantic cities! We're here 24/7 to help you create the vacation of a lifetime. Book your next rental car online or call us toll-free at 1-888-223-5555 at any time that is most convenient for you.