Looking for a European holiday that is both flexible and budget-friendly? Camping in Europe offers both. In fact, a
motorhome rental in Europe
is a popular way to travel, and many Europeans spend their holidays at various campsites across the continent. See our US website for a more in-depth look at the best time to visit Europe, but keep in mind that spring is a fantastic time for an adventurous camping trip!
Renting a camper-van allows tourists to see both the big cities and the quaint country towns. Plus, you'll never struggle with hauling luggage into train cars and hotels again. Lastly, many campsites offer all of the amenities you would need, so when you arrive, all you have to worry about is relaxing. From Spain to Germany and everywhere in between, there are amazing campsites waiting for you to park your rented motorhome.
---


Spain - Cala Llevadó
About an hour
drive from Barcelona
, sits Cala Llevadó, a seafront campsite, surrounded by a dark green forest. Pitch a tent or park your motorhome on the seaside cliffs and escape into the surrounding oak trees and pine trees. Vacationers can also rent an eco-bungalow or camping pod for the duration of their stay.
The campground sits on giant walls of red rock; below are calas, sandy beaches that are hidden between the rocks. Within the campground, there are four of these private and secluded coves: Cala Llevadó, Cala d'en Carlos, Carla Figuera, and Platges de Llorell. Each cala offers visitors something different. Cala Llevadó has shallow rock pools, making it a great spot for kids. Cala d'en Carlos boasts a graveyard full of old boats, along with a sheltered bar. Cala Figuera is a smaller cala that provides an intimate atmosphere. Platges de Llorell is the perfect destination for active campers who want to scuba dive, water-ski, wind surf, or kite board.
Besides the calas, Cala Llevadó also has a swimming pool, playground, games, hairdresser, supermarket, basketball court, post office, Internet café, bar, and a café with patio. With all of those great amenities, visitors won't have any need to leave the site. But if they are itching to get away, there are options. Tossa De Mar, a well-preserved village with a walled enclosure that dates back to the 12th century, is nearby. Visitors can drive there or walk a 4-hour hike to Tossa De Mar. The latter option provides some incredible sightseeing opportunities. During this hike, visitors can stop off at the Iberian settlement of Puig de Castellet and at the Santa Clotilde gardens. For some of the best camping in Europe, head to Cala Llevadó and soak up the sun.
---


France - Country Camping
Popular among many US-based travelers as one of the
best times to visit France
, the spring is the perfect to visit Country Camping. Country Camping is set in the midi-Pyrenees, amidst a field of sunflowers. This region is home to more farms than any other region in France, so the campsite has a rural feel and relaxed atmosphere that is perfect for springtime camping in Europe.
Park a motorhome here or rent a luxurious fully furnished safari tent. Then, watch the colorful blossoms turn into cherries. Campers who stick around until autumn also get the chance to witness the peaches grow into soft, velvety, juicy fruits that are ready to eat.
Guests at Country Camping enjoy the swimming pool, decked sun terrace, boules court, bar, BBQ area, sauna, volleyball court, tennis, playground, rope swings, and Wi-Fi. The campsite also runs children's activities during peak times. Bring the kids and have them participate in the following fun activities: jewelry making, painting, clay modeling, treasure hunts, boules competitions, and glass painting.
At Country Camping, guests will experience some of the best camping in Europe. There are ample on-site activities, plus the site overlooks a wooded valley. From the site, campers can take a quick bike ride to the old military village of Saint Ybars or a short drive to an amazing National Park, Pyrenees Ariégeoises. To see a big city,
drive to Toulouse
, which is only 1 hour away from the campsite.
---


Italy - Riva di Ugento
This massive 79-acre campground is located within a pine wood forest, near the Mediterranean Sea. Riva di Ugento is the perfect setting for family fun. Bring the kids and go for a treasure hunt through the cone-studded forest trails, rent bikes, hire a kayak, play on the playground, or hang out on the sandy beach. At the end of the day, have a bite to eat at the restaurant; then, drop the kids off at the outdoor, kid-friendly movie and have some much-needed adult time.
Riva di Ugento has a restaurant that serves pizza and pasta dishes. However, if you want to eat healthier while on vacation, there is an on-site mini market where you can purchase fresh produce from local farms. Additionally, there is a newsagent, a first aid, a swimming pool, a tennis court, a game room, a BBQ pit, and Wi-Fi.
Offsite, guests can visit the old town of Gallipoli and the picturesque town of Lecce, which is full of baroque style buildings, piazzas, and tasty gelato shops. However, you might find that you enjoy spending time at Riva di Ugento, due to its relaxed atmosphere and community-style approach to camping.
---


Germany- Uhlenköper
Uhlenköper is set deep in the Heatherlands, in Uelzen, Lower Saxony. Come during a Heather festival and witness the crowning of Heather Queens in the local towns and villages.
Uhlenköper is a 3-acre eco-site in the tiny village of Westerweyhe. On the site live permanent residents and temporary residents who sleep in campervans and tents during their stay. Amenities include a solar-powered reception area with showers, a restaurant, and a bio shop. The site also boasts a brand new swimming pool along with a playground. Uhlenköper has won awards for its commitment to the environment. The pool is chemical-free, most of the campsite runs on solar power, and there is an on-site herb garden for campers.
Off-site campers can go cycling, kayaking, or hiking in the Natur Park Sudheide, where visitors can see wildlife, such as rams. Additionally, the village of Dorfkrug is a 2-minute walk away. Head to the village on Sunday evenings and participate in a square dance with locals. Uhlenköper is open all year, so guests can enjoy themselves for however long they wish.
---
Escape to Nature with Auto Europe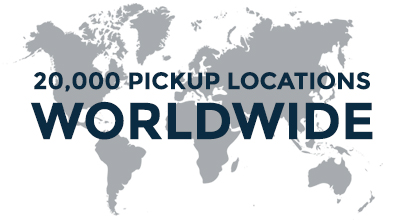 Never before has camping in Europe looked so good! When you're ready to start your outdoor vacation, give Auto Europe a call at 1-888-223-5555 to book your rental car or motorhome, so you can explore freely with only curiosity to guide you. Beyond car and RV rentals, Auto Europe can also get you to your destination with
affordable international airfare
! Whatever your travel needs may be, Auto Europe is here to assist you, and ensure your next vacation is one to remember.