oking for ways to reconnect with your significant other? Want to rekindle the spark of passion that you used to share? You're not alone. 61% of all trips taken by North American residents are taken by married households and around 30% of adults in North America have taken a romantic getaway during the previous calendar year. And why not? A romantic getaway can be your ticket to nurturing a relationship which endures - revitalizing the sense of passion and discovery that can get lost in the day-to-day routines which tend to overwhelm everything else. The key is to go into your trip with an open mind - embracing the opportunity to explore a dazzling new place with one of the most important people in your life.
Romantic Getaways By the Numbers
Before we get to our useful tips to help you make the most of your romantic getaway, let's break down the most popular types of romantic trips by the numbers:
- 74%
of couples choose to visit a city for dining and entertainment
-
44%
of couples seek respite at a beach or lakeside destination
-
21%
of couples decide to travel to a site where gambling is the order of the day
-
12%
of couples plan a trip which revolves around leisure activities like golf or tennis
-
12%
of couples reconnect on a romantic cruise
-
7%
of couples keep one another warm at night during a romantic ski trip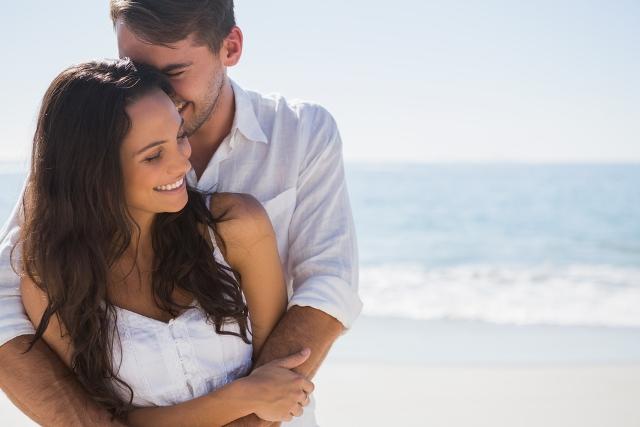 What's the common denominator? Each of these destinations offers couples an opportunity to enjoy a wide range of activities together - ensuring that whether they are in the mood for an exciting evening out on the town or prefer a quiet night of room service, there will never be a lull in the action.
With that in mind we invite you to prepare for the perfect romantic getaway with these easy-to-remember tips:
---
Romantic Throwback
You may not be planning your trip around
#ThrowbackThursday
, but there's something to be said for inducing a sense of nostalgia when you're making an effort to reconnect. 67% of women wear the same fragrance they wore on their wedding day for the rest of their lives for this very reason ... a subconscious choice to maintain sensory ties to that special, romantic time. Whether you choose to incorporate a special perfume or cologne, wear a favorite old garment or you plan ahead and order the meal or bottle of wine you enjoyed on your first date ... the extra effort you make to incorporate some element from one of the most romantic times you've shared together will ensure that your romantic getaway will get off to a fantastic start.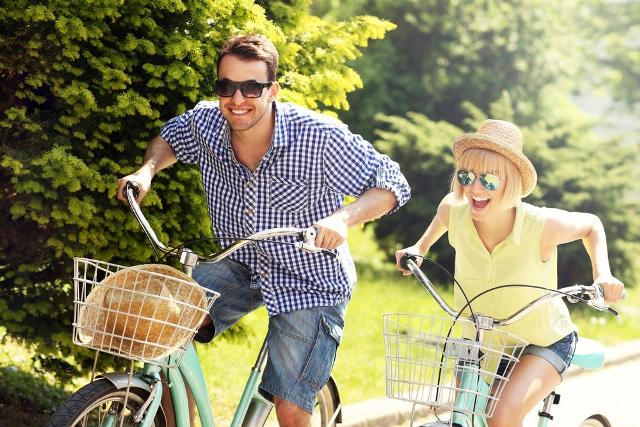 ---
Simple Gestures
Perhaps when you were dating you were the sort who opened the door for your sweetheart or your hand always found a way onto your partners arm. It can be tough to muster the energy for these small gestures when you're overworked, overtired and have been driving the kids to their practices or appointments all day. The moment you arrive at the airport is your opportunity to make an effort to bring these gestures back. Trust us - this tacit communication will instantly rekindle the spark that has been missing and your partner will respond in kind.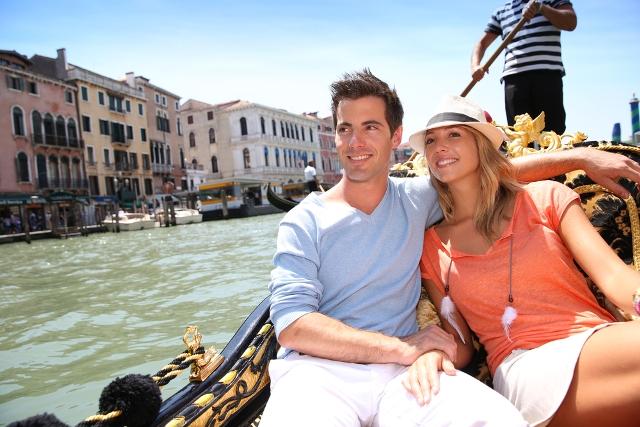 ---
Stay Up Late
While you may be looking forward to your trip as a way to recharge your batteries, it's important to remember why you planned your romantic getaway in the first place. Part of the reason couples drift apart is a matter of exhaustion - you collapse in bed at the end of the day and don't have the energy to do anything but sleep. While it may sound counter-intuitive, staying up late while you're traveling with your partner can be a great way to move in the opposite direction.
The fact of the matter is that you'll get caught up on your rest no matter what - dining out, strolling through vineyards or museums ... these are inherently relaxing activities which allow the stress to melt away. Take this trip as an opportunity to reconnect with the passion and sense of playfulness you had when you were younger. Stay up late and watch a favorite movie or take an after-hours stroll through
Paris
and share a view as the sun sets behind the Eiffel Tower. Lose yourself in conversation at a quiet cafe. You'll wake feeling spiritually refreshed and rejuvenated and we think you'll sleep better than you have in years after sharing a romantic evening.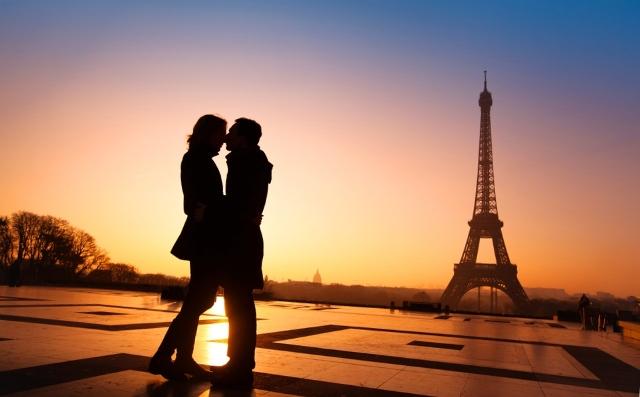 ---
You Each Get a Day
A great way to show your partner that you care is to make one day all about them. During your romantic getaway designate one day for each of you so that you both feel that you have control to plan (or not plan) your time together. Whether it's taking a drive up the coastline to explore your destination without a set itinerary or traveling to an out-of-the-way antique auto museum ... your time together should reinforce the sense of compromise and support that is the foundation of a happy, healthy relationship. Even if it's not your ideal day, show your partner that you care about his or her passions by becoming the best part of
their
"dream day." Making this effort while you're abroad will encourage you both to bring this spirit of support and compromise back home with you.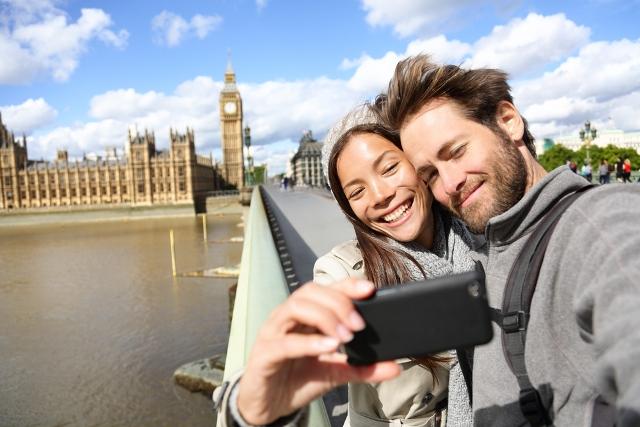 ---
Express Yourself
Couples who have been together for a long time may not be in the habit of verbally expressing their appreciation for one another on a regular basis. Good news! Your romantic getaway is the perfect time to create a new habit. Make a point every day to compliment your significant other - not necessarily on their looks (though this is always nice) ... dig deeper and tell them what it is you love most about them. Whether it's their attentiveness to your feelings, the way they always straighten up without being asked or something specific about them that only you could know - make time during your trip to pull your honey aside and tell them exactly why you care.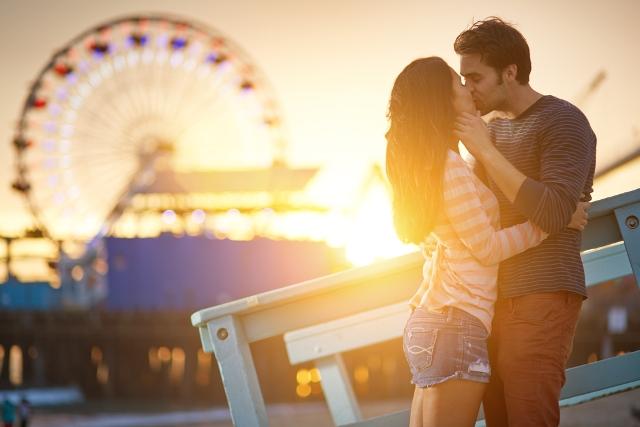 ---
Plan the Perfect Romantic Getaway with Auto Europe
Wherever you're headed for your romantic getaway, a cozy vehicle from Auto Europe is sure to enhance your trip. With our
guarantee
of the lowest prices in the industry and vehicles to suit every budget, Auto Europe is the perfect choice for the ultimate romantic vacation. Call us toll-free at 1-888-223-5555 for a free quote on
cars in your intended destination
.
Have a tip that could help your fellow love-birds? Share it in the comment section below!