London, aka the big smoke, is an exciting vacation destination. With so much to do and see in the UK's capital city, you will barely have time to catch your breath, which is why we have put together a fantastic list of the most
romantic day trips from London
- for when you and your partner feel the need to escape the big city, and enjoy each others company in the fresh country air.
There are so many stunning destinations in close proximity to London, that can be enjoyed in just a day. What's more,
renting a car in London
is simple - you can choose a destination that is best for you, and head out on one of these top UK road trip routes from London:
---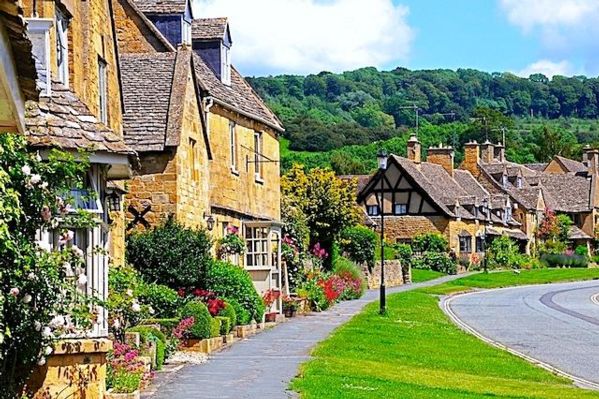 The Cotswolds
Two hours from London
Head to the beautiful Cotswolds for the ultimate in countryside charm - only a two hour drive from London. Famed for its rolling hills, walking trails, and quaint cottages, the region is made up by a series of medieval villages that are all picture perfect. Stay in your very own thatched cottage for a beautiful and romantic weekend to remember, or take breathtaking long drives through the green fields and past old cottages.
---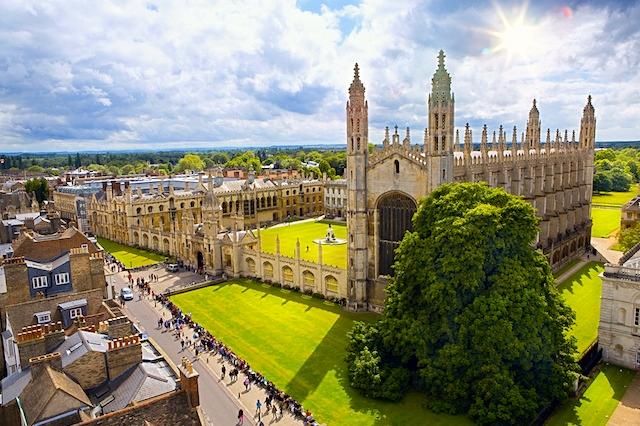 Cambridge
Just over an hour from London
The university city of Cambridge feels more like a village than a city. It's river, beautiful parks, and excellent restaurants make it a great romantic destination, and it takes just an hour to drive from London, to the world's most famous university city. Cambridge is filled with history everywhere you look, from its ancient colleges and gardens, to its cobbled passageways. Wander the historic streets, and learn more about the university's impressive list of graduates and alumni, all while taking a romantic stroll along the River Cam.
---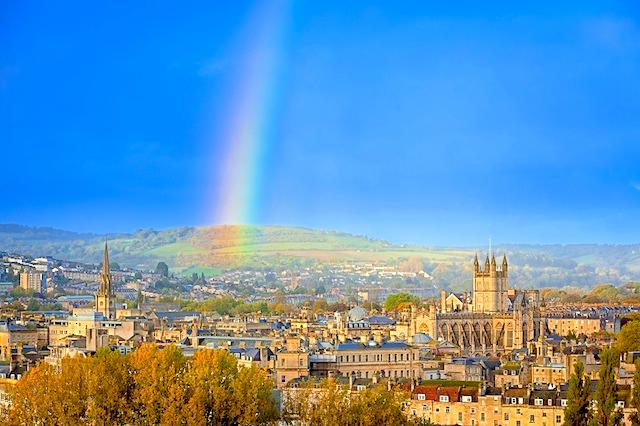 Bath
Two hours from London
There is nowhere in England that is more traditionally romantic than the city of Bath. The city is so beautiful and so important that the whole thing is a World Heritage Site, including its extremely well-preserved, and still functioning, bath houses. Spend your day wandering the beautiful streets lined with majestic Georgian buildings, relaxing with a high-end spa treatment at one of the city's ancient baths, and gazing at the beauty of the city's large abbey church, Bath Abbey, which dates back to the 15th century.
---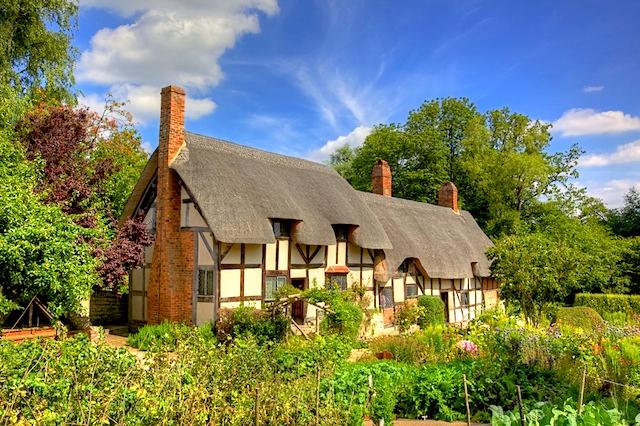 Stratford-upon-Avon
Just under two hours from London
If the profound work of Shakespeare means something to you, then his birthplace, Stratford-upon-Avon, might be the perfect romantic getaway. Less than two hours away from London, the historic Tudor town is an homage to the great playwright, and much of the town's sights are dedicated to his work. Stratford-upon-Avon is the best place in the world to see a Shakespearean play by the Royal Shakespeare Company, and after declaring your love to each other in Old English, you can enjoy a traditional British afternoon tea in one of the many Bard-themed tearooms in the town.
---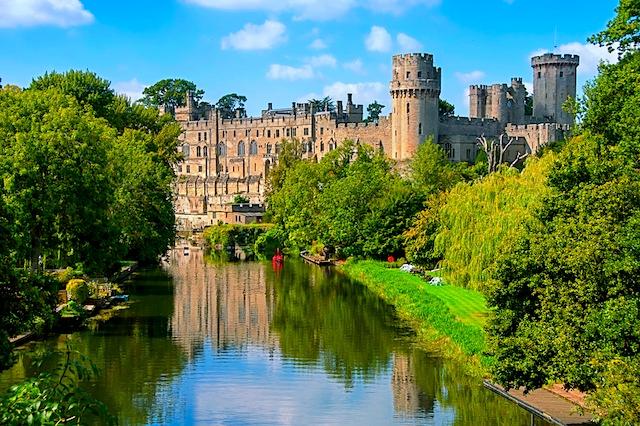 Warwick
Just under two hours from London
The world-famous Warwick Castle is the centerpiece of this medieval city that is often overlooked by tourists as a top destination in England. The dominating structure of Warwick Castle dates back to 1068 when William the Conqueror founded the establishment. The castle has been kept in an extremely impressive condition, despite its long history, and today the castle is filled with educational exhibitions and artifacts. The rest of Warwick is also full of history that can be observed from its quaint old streets on romantic walks through the city.
---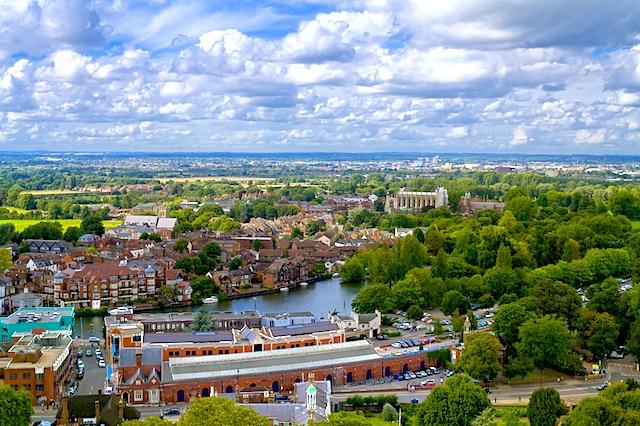 Eton and Windsor
40 minutes from London
For even more palatial beauty, head to the outskirts of London and see the Queen's current home, and historic castle, Windsor Castle with its twin towns, Eton and Windsor. Dating back to 1080, the castle is the oldest and largest continually inhabited fortress in the world. Both Windsor and Eton are flanked by the impressive castle, which offers a free guided tour of its interior, including its chapels and luxury state apartments. The tiny town of Eton is also home to the country's most famous school, while Windsor is a quiet, palatial town, with art galleries, bars and restaurants to enjoy.
---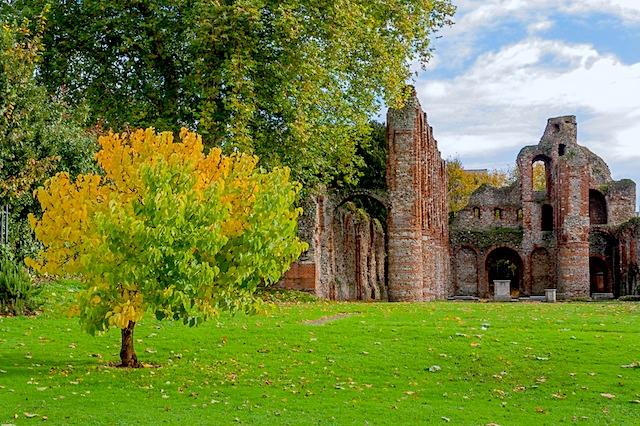 Colchester
An hour-and-a-half from London
If you can escape London for a day, then you may as well head to the oldest recorded city in the country, Colchester. The city was founded in the 5th Century BC and still has its ancient Roman walls and a proud castle. The city is also known for its world-class zoo, which specializes in excellent conservation programs, and is located just five miles from the city. Colchester's old town is made up of narrow streets and half-timbered homes with tiny doors and ceilings, and is perfect for exploring England's history. It's a place of beauty and of incredible history, that is not to be missed.
---
Enjoy the Best UK Road Trip Routes with Auto Europe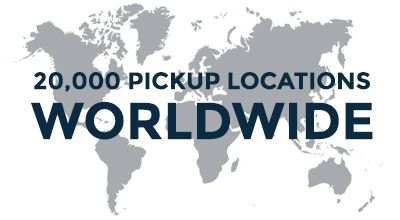 Explore the vast English countryside with your loved one, and embark on one, or all, of these romantic day trips from London. Spend some time enjoying the hustle and bustle of England's sprawling capital metropolis, before heading out into the hills for a relaxing getaway with just you and your partner. With Auto Europe's incredible
deals on hotel accommodations
, and
car rentals in the UK
and
Scotland
, you will spend less time making reservations, and more time planning a romantic vacation with your significant other. Whether you're eager to drive one of these romantic UK road trip routes, or one of our other incredible
Europe road trip itineraries
, Auto Europe is a one-stop-shop for all your travel needs.