Fashion savvy bargain-hunters rejoice!
France
is gearing up for their annual winter sales (called "soldes" in French), offering locals and visitors alike some of the best prices on designer apparel, home goods and handcrafted treasures. So, why should you be excited about this sale in particular? Unlike the United States and Canada, sales throughout France are state-regulated and typically only run twice per year: once in June, just before the crowds begin their journey in search of sea and sun, and once in January, right after the New Year. In larger cities like Paris, winter sales start on Wednesday, January 8, 2014 and last for about six weeks, ending on Tuesday, February 12, 2014. If you don't have a strategic plan of attack, you could be overrun by herds of aggressive shoppers and miss out on finding the item of your dreams. Lucky for you,
Auto Europe
has put together a guide of insider tips on how to navigate the best winter sales in Paris and return home with some incredible finds.
A Car Rental in Paris Makes Finding Les Soldes Easy
Venture between the department stores, locally-owned boutiques and designer outlets of
Paris
in your Auto Europe car rental and beat the swarms of consumers relying solely on public transportation to move about the city. There's no feeling in the world quite like being one of the first in line to snatch up that one-of-a-kind Longchamp Le Pliage bag, chic Repetto ballerina flats, or gorgeous Hermes scarf.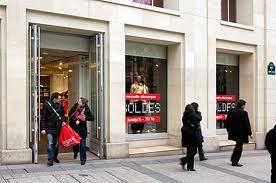 When the sales in Paris are close to ending, it will not be uncommon to see items get marked down as low as 75% off. But the longer you wait, the more picked over the selection becomes. If you have your heart set on an item that you consider to be a rare find, purchase it on the first day of the sale, even if it's only 20% off, or you run the risk of it selling out. However, if your item is something that's likely to be in store windows all over town, wait a week and go back to purchase it at significantly lower rate.
Les Soldes
are all about the gamble—it's important to know exactly what you are willing to risk in the name of a good deal.
Plan Your Route
Don't waste time driving around aimlessly; before you leave your
hotel room
, pick up a copy of "The Shopping Book", a promotional guide printed by the French Office of Tourism. This guide organizes stores by shopping profiles and lists hundreds of addresses, as well as laying out an array of themed itineraries. If you're shopping just for the experience and don't quite know where to begin, this book will prove invaluable, as the sheer magnitude of these sales may seem daunting.
Claim Your VAT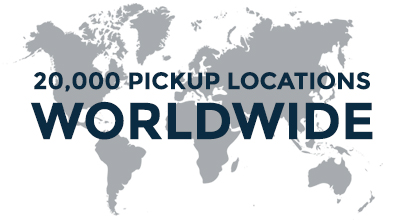 Before loading up your rental car with all your phenomenal purchases, be sure to claim your Value Added Tax (VAT). If you're a non-European citizen and over 15 years old and have spent at least 175.01 euros during one trip at one location, you're entitled to a reimbursement of 12% VAT in most establishments. Starting the process of claiming your VAT can be done right in most stores, and although the 12% tax refund lines are generally long, it may be well worth the wait if you just spent a considerable amount of money. Simply ask the store's staff for a "Tax Free Form", fill it out and present it to the Customs Desk at the airport before your return flight. Your purchased items should remain sealed and unused, and be sure you are able to easily access them, as you'll have to show them to a customs officer.
For travelers looking to prepare for next summer's sales well in advance, circle Wednesday, June 25, 2014 on your calendar. No matter the season, Auto Europe is able to help you arrange the rental car that will best suit your travel plans at the most competitive rates. Contact us today toll-free at 1-888-223-5555 to rent a car in Paris on your upcoming trip.