While I love writing about fabulous destinations and the gorgeous vehicles you can rent to explore them, I would like to take some time today to delve into one of the less romantic elements of car rentals in Europe: insurance. Auto insurance is one of life's little details that can help protect you from any mishap that might arise, so it deserves a little bit of consideration before you move on to more important matters, like full-size sedans versus convertibles, or
Paris
versus
Barcelona
. Whether you are renting a car via our website or planning to speak with one of our expert reservation staff at our convenient reservation line, you are likely to encounter some jargon, nothing too intense, just words like
basic
,
inclusive
,
excess
,
deductible
,
Refundable Deductible Rate
, and
No Deductible Rate
. We are happy to clarify these terms and help you select the insurance option that will best suit your needs!
Just the Basics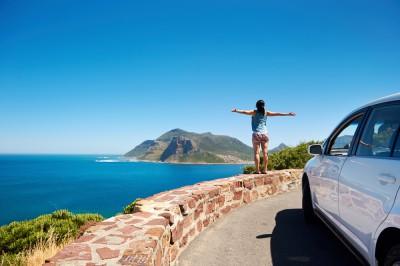 The basic rate is the foundation of your auto coverage. All of Auto Europe's basic rentals include fire insurance and third party liability insurance, which covers damage to everything outside of the vehicle. Much like the US, it is illegal to operate a vehicle without insuring any potential damage to outside property or people, so all of our car rentals automatically include it. Additionally, our basic rates include the local value added tax (VAT) and unlimited mileage, unless otherwise noted for certain car types or locations.
The basic rate is acceptable only if you are renting the vehicle with a credit card that provides coverage to rental cars in the country you are traveling. While it's a good idea to clarify your exact coverage and terms with your credit card provider in advance, there are some fairly common limitations, like extended rentals of 30 days or more, certain countries, such as
Italy
, and specific vehicle categories.
Inclusive Insurance
Unless you want to assume total financial responsibility for your rental car, and any damage that may happen to it, which would likely manifest as a credit card hold amounting to the entire value of the car for the duration of the rental, you will need to either present a credit card that includes it, or you will need to purchase collision and theft insurance.
You can often purchase these insurances at the counter, but doing so is usually quite pricy, sometimes matching or exceeding the daily cost of the rental itself. Luckily, Auto Europe includes collision and theft protection in our inclusive rates, so you are able to save quite a bit of money and hassle by purchasing the inclusive rate with us.
Excess Coverage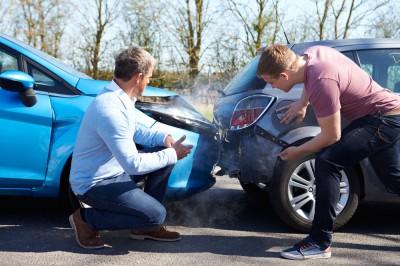 As with most forms of insurance policies, there is often a deductible, which is also called the excess. The deductible amount varies depending on the supplier, location, and vehicle category. When you rent a car through Auto Europe, the deductible is printed on the voucher that you present to the pick-up counter. Expect a hold on your credit card equal to at least the amount of the deductible, which is the amount of financial responsibility that you take on if the vehicle is damaged or stolen.
No one likes to think about an auto accident on vacation, but thankfully, renting a car at a 'No Deductible Rate' protects your wallet from further dents![/caption]
If you are on our website, browsing for a
rental car in Berlin
, for example, you may find car rental rates with either a refundable deductible or no deductible at all. With our search engine, you can even refine your search to only see these types of rates! If you rent a car with a 'Refundable Deductible Rate,' the deductible amount is taken in the event of a hypothetical mishap, and then it is refunded back to you. A 'No Deductible Rate' is an inclusive rental car with a $0 deductible. Even in the case of a zero excess car rental, you should still plan to hold a security deposit on your credit card for the duration of your rental.
Additional Insurances
It is often possible to purchase optional insurances at the car rental office at the time of pick up. You might consider Personal Accident Insurance to cover the driver or passengers for any medical damage they might have in the event of a collision. Another one you are likely to be offered is Personal Effects Coverage, which insures your belongings. These are optional insurances and while they are not terrible ideas, you are not required to use them, or rely solely on the supplier for them.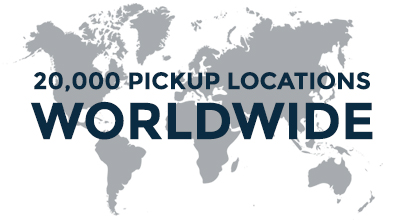 At Auto Europe, we are proud to provide the best rates in the rental car industry and extend our generous discounts to insurance coverage, as well. With the freedom of a rental car, and the peace of mind that accompanies full insurance coverage, you are able to fully enjoy cruising around your glorious destinations in comfort and safety. In one of our many rental car
locations throughout the world
, you are sure to find the car and the insurance package to suit your needs and desires! Call our travel experts toll-free today at 1-888-223-5555 to discuss your savings on insured rental vehicles, wherever you may travel. Our reservation line is open 24/7 to make it easier to reach us.