While not for every season, a motorcycle rental is an excellent and economic way to discover the U.S. From the rugged mountains of the Pine Tree State, to the Pacific waters of the Golden State, your Auto Europe motorcycle rental will take you on an epic ride across diverse urban and wilderness landscapes as you've never experienced them before.
New England: By Land & By Sea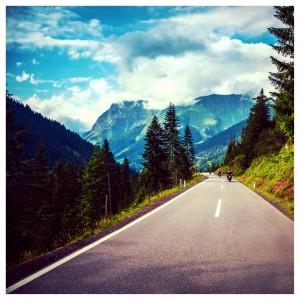 Escape the bright lights and hustle of on an Auto Europe motorcycle rental! New England is a gorgeous outdoor region with seemingly endless miles of long roads to test your endurance and curvaceous mountain passes for the thrill-seeker. If you don't mind the traffic, you can take I-95, but connecting to the Historic Route 1 offers a much more picturesque ride, and it winds itself all the way up the eastern coastline to Maine.

A popular reason to visit New England is the classic architecture. You'll see many examples of sturdy Colonial and stately Federal style buildings, next to Greek revival and Victorian homes as you head up the eastern seaboard. If you're partial to succulent seafood, or you're branching into new dining territory, there are a wealth of fresh fish and crustaceans to sample, sometimes straight off the boat. From steamed lobster and battered haddock, to bacon wrapped scallops and clam chowder, you can fill yourself to repletion with delicious sea fare.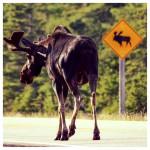 If you prefer the expanse of forested and mountainous grounds inland, 91 North is a good place to begin. The Green Mountains National Forest or more far-flung Franconia Notch State Park, offer activities like hiking, fishing and climbing for both amateurs and regular outdoorsman. Just keep an eye out for the wildlife that occasionally meander on to the roadways as their own thoroughfares while you're taking in the landscape. A motorcycle ride is no way to meet a moose. Quaint towns, sometimes so small if you blink you'll miss them, are interspersed along your way, offering a bit of socialization and a chance to re-supply during your travels, New England folk are quite friendly and full of advice.
When you find a place you'd like to explore more thoroughly, many B&B's and campgrounds can be found on both the inland and coastal routes, along with more well-known accommodations. Don't hesitate to query the proprietors for more helpful tips on scenic byways and sights to see!
Westward: Deserts, Mountains & Towering Trees
If you're feeling confident about your poker face, you can start your vacation in Las Vegas with a visit to high-rolling casino, or simply get your motor running and hit the road.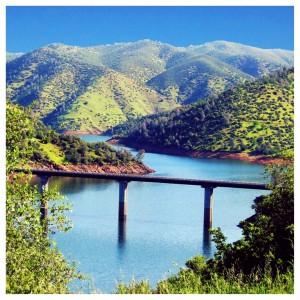 The western region of the US offers a very different motorcycle touring experience from the northeast that was previously described. While there are still a significant number of rocky peaks and forest regions still to explore, there are also wide-open spaces of dry desert landscapes and alarmingly deep valleys where the sun beats down during the day and the nights will surprise you with their chill.

Yosemite National Park is one of the former—with miles of picturesque roadway, lush greenery, and mountain trails. You'll be hard-pressed in deciding to stop or go every few hundred feet to snap photos, and just enjoying the freeing feeling of the wind on your face and engine purring beneath you. A couple highlights of the park are Glacier Point and the Yosemite Waterfall.

Farther south in the Sequoia & King's Canyon National Parks, five of the ten oldest-known trees in the world exist, towering against the Californian skyline. Looking up at the expanse of these forest giant's lofty branches is daunting when you realize how long they've been here before us, and that they'll stand stoic long after we're gone—especially when you ride your motorcycle beneath the hollowed arch of one of the great Sequoias.

When you're ready to extend your vision of nature's color palette and take a break from the peaks and pines, continue your motorcycle escapade through Death Valley. Salt-flats, badlands and sand dunes soak up the heat of the day like the asphalt beneath your tires. The sun-bleached remnants of abandoned towns dot the desert floor with their crumbling ruins, a forlorn memorial from the turn-of-the-century. Then it's one last hoorah on your tour with an entrance into Nevada's other sparkling metropolis, Las Vegas!
The South: Caverns & Parkways
It's hard to compete with a southern darling Tennessee on sheer magnitude of urban activities and star power, so why bother? Rent a motorcycle from Nashville and get out of the neon lights and into the country!


A scant hour and a half northeast, past Bowling Green Kentucky, is Mammoth Cave National Park. Not to mislead you that there are mammoth fossils and tar pits, the cave network is called this for the massive warren of caves and extreme size of some singular caverns. Outside the cave network there is still wild beauty to behold in the park from the back of your Auto Europe motorcycle rental, so give yourself time for a riding tour! If Kentucky whiskey is to your liking, stop into one of the distilleries that populate the area, but keep it to a dram or two.

Continuing on with your sample of the south, point your compass and your motorcycle back towards Nashville and catch the Natchez Trace Parkway. Some sites you'll be able to view from a far as you ride down the parkway, while others will require a detour to truly appreciate. Nearly 450 miles through Tennessee, Mississippi and Alabama, take you on a journey through history at Civil War sites, and Native American and Prehistoric burial mounds. Scenic overlooks are scattered along the highway at points, noting a place of particular beauty or interest, such as the artful arched bridge at Birdsong Hollow Overlook. A series of walking paths and hiking trails can lead you to waterfalls, creeks and quiet spaces where Mother Nature reigns. Since you're there anyway, make sure you sample the Northeast lobster's smaller crustasceous cousin, the craw-daddy.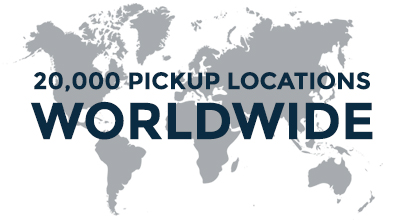 At Auto Europe, we know that the journey is just as important as the destination. Renting a motorcycle for your next vacation, regardless of whether it's a cross-country odyssey, or exploration of a more specific region, it will change the way you think about travel. We offer the same high-caliber service and guaranteed lowest rates on all of our transportation services from your motorcycle rental in the United States to a car rental in Europe. Contact Auto Europe toll-free 1-888-223-5555 to speak with a transportation rental specialist today!