For the majority of people living in North America, the charm associated with a trip to Europe for the holidays is the perfect opportunity to experience the rich culture it has to offer. Additionally, when you look for Christmas travel destinations in Europe, you will find a number of special traditions, seasonal warmth and decorations that each member of your family will enjoy.
Does sipping hot chocolate at one of the popular Christmas markets sound appealing? Or, perhaps you would rather listen to a choir during a midnight service in a medieval cathedral? Even all the European storefronts, completed decked out for the season, can be an experience you will never forget.
An added bonus is the fact that if you are planning to visit these popular Christmas destinations in Europe, you will likely be able to find discounted airfare, accommodations and car rentals due to the off-season rates that are being offered.
So, now the big questions is, what are the best Christmas destinations in Europe? Find out some of the most memorable events you can take part in, right here.
---
Christmas Travel Destinations in Europe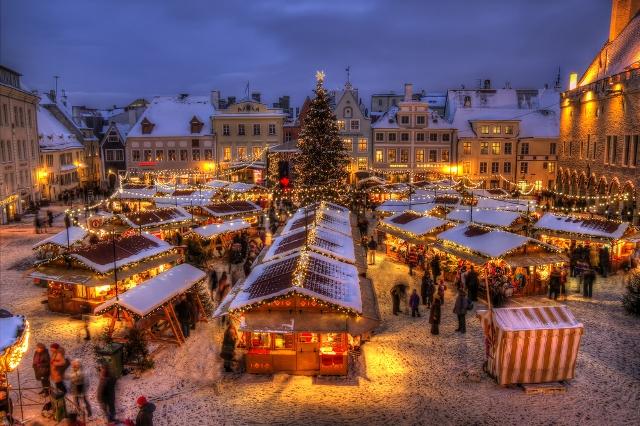 From the picturesque carolers singing under the lamp posts, to endless amounts of figgy pudding, much of the way that Christmas is imagined comes from Victorian England. When you
visit London
, you can pretend you are on Bob Cratchit's street, or join in the fun happening at Trafalgar Square. Here you can sing with the carolers and even ice skate in outdoor rinks. The stores alone make it a magical trip that you will never forget.
Remember when you are trying to get around London, you will need a reliable vehicle. This is why you should look into a rental that includes a number of features including snow tires and heated seats. This will make your experience memorable and comfortable!
---
Family Friendly Destinations in Krakow at Christmas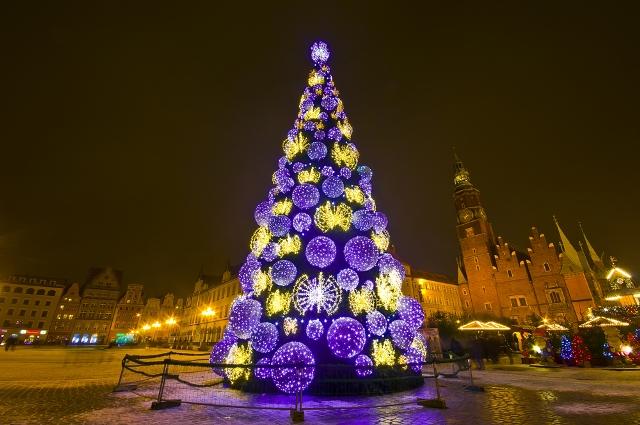 If you are traveling to Eastern Europe, one of the most beautiful, but often overlooked,
gems is Krakow
. Here you will find an Old town main square, which is home to one of Europe's very best and most well-known Christmas markets. There is also a good chance that you will be able to catch a peek at Mikolaj, who is the Polish Santa, during your visit. This makes this, without a doubt, one of the must-see family friendly destinations in all of Europe.
---
Scandinavia Christmas Events
An area that you may not have thought about visiting during Christmas is Scandinavia; however, you are definitely missing out if this is not on your travel agenda. Here you can visit an event that is called a Christmas in Tivoli Gardens, which is located in Copenhagen. This is a very famous amusement park and now over 150 years old. During your visit you will encounter the landing of Santa's sleigh, seasonal delicacies from the area; stalls offering gift items and a number of carousels and other rides for your entire family to enjoy. When it comes to family friendly and Christmas, there is not a European attraction that is close to beating Scandinavia.
---
The Swedish Ice Hotel
Are you looking for an experience that is truly unique? If so, then considering
riding over to Sweden
in a reliable vehicle and visiting a hotel that is constructed from over 10,000 tons of ice – crystal clear ice. For many this is something they must see to believe, and if you are ready to see what the ice hotel has to offer, it is definitely worth a bit of your time.
---
Santaland in Finland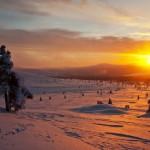 There is no question that Finland has gone above and beyond the traditional Christmas markets that are found in Europe. In fact, they are now proclaiming to be the home of Santa's very own hideaway up in the North Pole. During the weekends that lead up to Christmas, you can book charter planes for your family to fly into the Finnish Lapland for a single day, see Santa and give your kids an experience that they will not soon forget.
When it comes to finding the perfect Christmas travel destinations in Europe, a little research can go a long way. From extraordinary light displays, unique Christmas markets and the feel of a white Christmas, there is nothing that is like Christmas in Europe. Be sure that you plan your visit in advance so that you are able to rent the right vehicle for your experience. No matter what you need you will be able to find a reliable vehicle that will help you get from point A to point B safely and on time.
---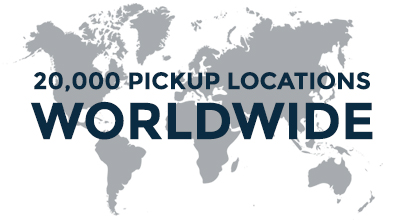 Thanks to Auto Europe's industry expertise and service of over 20,000 worldwide locations, your next Christmas travel destination and vacation is only a few clicks or a phone call away. Call us today, at 1-888-223-5555, available 24 hours a day for your convenience, and let us handle setting up the holiday vacation of a lifetime for you.