Traveling can be a great way to tackle stress. In a beautiful new setting, far from the pressures of daily life, you can decompress and heal. Perhaps you can even return home with new perspectives gleaned from taking life at a different pace. Not only is this lovely and enriching, it can also be great for your health! More and more studies show that chronic stress puts your health at risk and can impair your mood, memory, digestion, sleep and disease immunity.
While the escape of travel and the delight of experiencing something new is inherently beneficial, there are a lot of variables in travel that can raise your blood pressure sky high. Here at Auto Europe, we want our clients to fill their lives with positive travel experiences, so we thought we would share some ways to avoid travel pitfalls.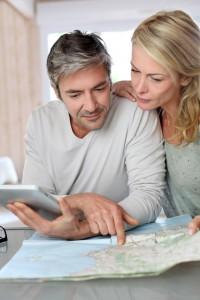 Planning
Self evaluation is important when you are deciding what sort of trip to take. Do you recharge best in solitude or with companions? Do you like the peace of mind associated with a regimented itinerary, or would you rather have open-ended choices that leave room for spontaneity? Personalize your trip to fit your particular travel needs.
Give yourself room for errors. If you require passports or visas, make sure you have applied for all required documents so far in advance that you can safely correct for spelling errors, lost parcels, or administrative hiccups. Our
travel resources
and
destination guides
are great resources to check when you are preparing for your trip!
You can save money and gain peace of mind by booking your flights,
accommodations
and car rentals well in advance. Doing this also gives you time to form contingency plans and fill in the smaller details. Booking your flights for early in the day is a good idea because morning flights are generally less likely to be delayed or cancelled. If very early mornings are daunting, cut down on morning stress by spending the night in a hotel near the airport.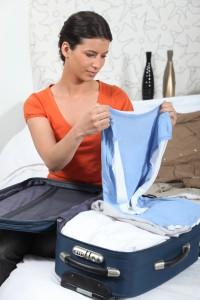 A well-packed suitcase will give you peace of mind as you travel[/caption]
Packing
Some people find it helpful to make a check list when they pack. Regarding clothes, pack for both comfort and style. You know what you feel most comfortable wearing. You don't want your freedom of movement to be restricted by tight or delicate clothing, but you don't want to feel self-conscious about being under-dressed, either. Slip some good distractions, like music and books, in your carry-on to get through the waiting periods at the airport. It's generally a good idea to place a copy of emergency contact information in every single bag, just in case anything should be lost or stolen. This should include embassies, nearby acquaintances, and bank or credit card contact numbers. It is easier to get your passport re-issued if you have a photo copy of your passport to present to an embassy. If you pack well, you can travel with the peace of mind that you have everything you need.
Preparing
Treat yourself well on the day or days leading up to your trip. Since there isn't much worse than feeling ill while you are far from the comforts of home, a well-timed check up, healthy food, gentle exercise and supplements will give you the peace of mind of knowing that you have done everything possible to ensure your health. Allow for your vacation to begin before your day of departure. Relax before your trip with a good massage, a trip to your favorite book shop, or your favorite meal with a friend or loved one. This has the added benefit of reminding you that you will enjoy returning to regular life after your voyage.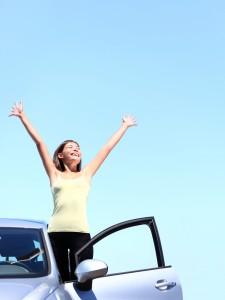 Presence
I advocate for minimizing the tether back home as much as possible. Go ahead and check back with your family and work as much as you need in order to be sure that everything is going well in your absence, but give yourself a chance to be present with the wonderful trip you have planned. Take photographs, talk to locals and engage with the sights and sounds of your beautiful destination.
Precautions
Exercise general safety precautions when you travel abroad. Don't venture into murky or dangerous situations. If you imbibe alcohol, do it in the presence of trusted friends and be sure that the person behind the wheel is a sober driver. Signing on an extra driver when you pick up your rental car gives your group more options and ensures that you can navigate your vacation safely and legally.
Whether your goal is to mosey about without a strict itinerary, or to reach each site in a timely fashion,
an Auto Europe car rental
can give you control of your trip. You and your companions will be able to kick back in a comfortable rental vehicle and approach the trip at your own pace.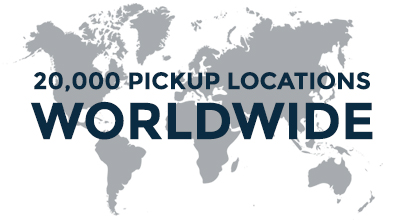 In a world of delayed flights, and changing itineraries, you can relax, knowing we're there for you; our 24/7 rental support line allows you to reach us at all times without concern about time zones or office hours. Call us today at 1-888-223-5555 to speak with a reservation agent about how we can help you prepare for a fun and relaxing trip!