Bordeaux is known for being the world capital of wine. Without a doubt this wine-lovers haven is soaked in wine-related treats, plus plenty of unique architectural landmarks and intriguing building. The historic French city is lavishly decorated with impressive chateaus and wonderful museums that explore the city's interesting past. Food lovers can also combine their love of wine with delicious food, as the city's fusion and traditional restaurants line the streets, ready for visitors to try the perfect combo. What's more, as a modern old city, Bordeaux offers everything a family could want from a holiday or city break, with excellent public transport and great road connections to other spots across France and Europe.
---
Bordeaux Sightseeing Tips
---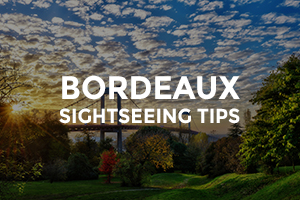 Because of its proximity to the Atlantic ocean, Southwestern France can often experience bad storms, even during the summer. Don't let that put you off, though, just be prepared and bring the right clothing!
If you are looking to travel to Bordeaux on a budget, don't expect to find as many cheap hostels as other major cities in France. Look instead at staying in budget hotels that offer great last minute rates in locations just outside of the city. Bordeaux is generally known for being an upscale place and many of the hotels are beautiful and luxurious.
The city has an excellent public transport network, which includes trams, buses, a free city center electric bus and a water shuttle, which are worth taking just to see the sights of the city. A one day pass to use all of the city's transport is less than 5 euros and a seven day pass is just over 10 euros.
---
Bordeaux Attractions & Destinations
---
Bordeaux is located in one of the most famous winemaking regions in the world. The city is at the heart of this stunning landscape filled with vineyards and wineries. While Bordeaux brings an air of modernity to the classical and historic region that surrounds it, you can find a number of castles and impressive 18th and 19th century mansions just outside of the city waiting to be explored. Enjoy the best of both worlds alongside some of the best wine in the world in Bordeaux:
Be sure to check out these must-see sights during your time in Bordeaux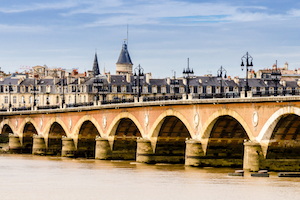 Explore the Old Town
Bordeaux has an absolutely fabulous old town that dates back to the 18th century and provides some of the most impressive architecture in all of Europe. Be sure to check out the Grand Theatre, which was established in 1780, and the Cathedrale Saint-Andre de Bordeaux, which harbors some Gothic details in a modern context.
---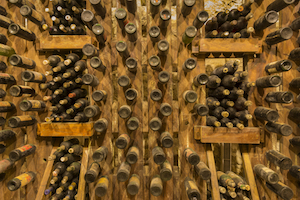 Bordeaux Wines Museum
Learn more about the history of this famous wine region at the Bordeaux Wines Museum, also known as the City of Wine. Unlike so many other wine museums around the world this one is exciting, digital and interactive so you can really learn more about the wine merchants in a meaningful and interesting way.
---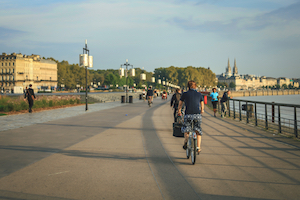 Les Quais
Explore the port side of Bordeaux by heading to the renovated Les Quais, a part of the city that offers stunning views across the Garonne and the Aquitaine bridges. You can also find an exciting nightlife here most evenings.
---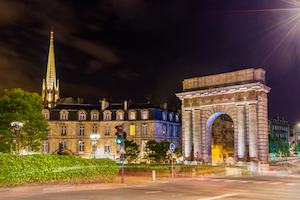 Victory Arch
The Victory Arch (La Victoire) is an incredible piece of Roman architecture, and a starting point for many tourists to the city. It is the symbol of the city's Roman roots and the area that built the basis of the modern city of today.
---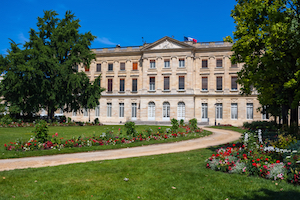 Musee des Beaux-Arts
Housed in the divine Hotel de Ville, which dates back to the 18th century, the Musee des Beaux-Arts features Flemish, Dutch and Italian from the 17th century.
---
Shopping in Bordeaux
---
Bordeaux includes a number of shops, with different levels of luxury available to all shoppers. Whether you are looking for high street treats or designer boutiques, Bordeaux offers something for every shopaholic.
The Golden Triangle
If you are looking for pure luxury then head to the district known as the Golden Triangle, which is located between the Course de Lintendance, Cours Georges Clemenceau and Allees de Tourny. You will find shops such as Cartier, Louis Vuitton and Dior here.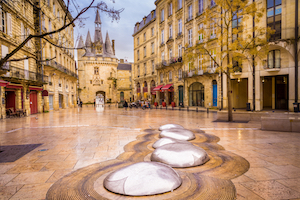 Rue St. Catherine
If you are more interested in finding high street stores with international goods then head to the Rue St. Catherine. Here you can find Levi's, Disney Store, Lacoste, Zara and H&M.
Marche des Capucins
One of the largest markets in Bordeaux, the Marche des Capucins is located in the Saint-Michel district and is famed for its wide selection of food and goods. It may not be the most beautiful but it's certainly a sensory experience for any shopper.
Place Fernand LaFargue
Once a bustling medieval marketplace now the Place Fernand is filled with hipster boutiques selling fashion, books and vintage records. If you are looking for something unique to take back with you then head head to this bohemian center.
Place des Martyrs de la Resistance
If you are looking to create your own organic and locally-sourced meal than head to the market at Place des Martyrs de la Resistance. Held every Friday morning you can find organic food and products here to enjoy.
---
Bordeaux Restaurants
---
Bordeaux may be most well known for its wine, but over recent years the city has also been surprising its visitors with its culinary delights. On par with other enticing French cities, Bordeaux serves up seasonal fare that melts in your mouth.
Click TripAdvisor Rating for Restaurant Reviews
Belle Campagne
Serving up only the best local and seasonal ingredients, Belle Campagne is located in the hip and happening Saint Pierre district and is a constantly evolving joint, both in terms of its menu and its style. Expect to find tastes from the south-west region and a quirky atmosphere.
Cote Rue
If you have spent the afternoon exploring the Musee d'Aquitaine and learning more about the region's fascinating history, head to Cote Rue for a feast. Oozing lounge-bar sophistication, the restaurant dishes out a delicious array of local options that are both inventive and satisfying.
Garopapilles
If you really want fine cuisine and fine wine to match, head to Garopapilles, although be sure to make a reservation. This rustic looking restaurant in appearance serves bistro-style food with a haute cuisine flavor. Expect interesting dishes that will be well worth the wait.
Racines
With influences from Paris and Glasgow, Racines is a classy establishment at an affordable price point. The staff are friendly and the wine is good – what more can you want from a meal.
Le Chien de Pavlov

The lively and contemporary Le Chien de Pavlov is another seasonal treat, offering an ever-changing menu that is local and often seafood based. Expect to find fresh and tasty cosmopolitan dishes with an interesting fusion of flavors.
---
Hotels in Bordeaux
---
Bordeaux is known for being a city of luxury and its hotels are no exception. When you have wined and dined in the city head back to another slice of luxury, where you can rest your head and enjoy the comforts of a stunning hotel in the heart of the city.
Click Hotel Name for Further Booking Info
Le Continental

Located in the heart of Bordeaux's central Golden Triangle, Le Continental features an 18th century facade that is the initial impression of a more modern interior filled with light furnishings and an excellent service. The hotel is also affordable for such a central location and most bookings come with breakfast.

As the name suggests, Le Grand Hotel is one of the finest hotels in the city and is also home to one of the finest restaurants. With exquisite décor and features, including chandeliers and pieces from the 19th century, Le Grand Hotel is the place to treat yourself.

Once an 18th century mansion owned by a minister to Louis XVIII, this building has played host to a number of French notables and has just 25 exclusive rooms. Just a few minutes from the Golden Triangle and historic center, the hotel has some characteristic features including an internal courtyard and some 18th century features.

The contemporary Hotel Burdigala is a comfortable and modern, with a spacious lobby and restaurant with a great atmosphere. The hotel is located in the old city that is no longer the busiest part of the city, but does have easy access to some fantastic restaurants and spots including the Opera National.

This contemporary hotel offers panoramic views of Bordeaux that are almost unbeatable. Located on the riverside, the hotel features hip and happening rooms that are bright and sometimes a little bit wacky. Walk 20 minutes to the center of Bordeaux or take a tram from outside of the hotel.