The European culinary scene is ever-evolving. Many of the cities on this list might not have been considered major players in the food scene just a few years ago, which makes Europe such an exciting destination for foodies. Here are 11 cities in Europe that food lovers will surely enjoy exploring.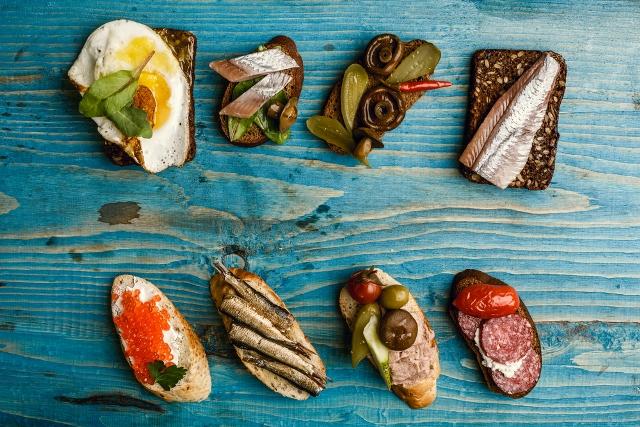 Copenhagen
Copenhagen was the city that spawned the 'New Nordic Cuisine' culinary trend back in the early aughts. Championed by Rene Redzepi and Claus Meyer of Copenhagen's now world-famous Noma Restaurant, it revolves around using local ingredients and seasonal produce to create simple, elegant dishes, adapted from traditional Nordic techniques. A number of renowned and Michelin-starred restaurants opened following Noma's lead, cementing Copenhagen as one of Europe's great food cities.

There are a series of 'must-have' dishes to try during a trip to the Danish capital including smoked and pickled herring, Danish cheeses, and the classic Smørrebrød - a Danish open-faced sandwich. Classic examples of Smørrebrød include egg and shrimp, marinated herring, beef tartar, and cod roe all atop buttered rye bread.
Save money on your:
Rental Car in Copenhagen | Hotels in Copenhagen
---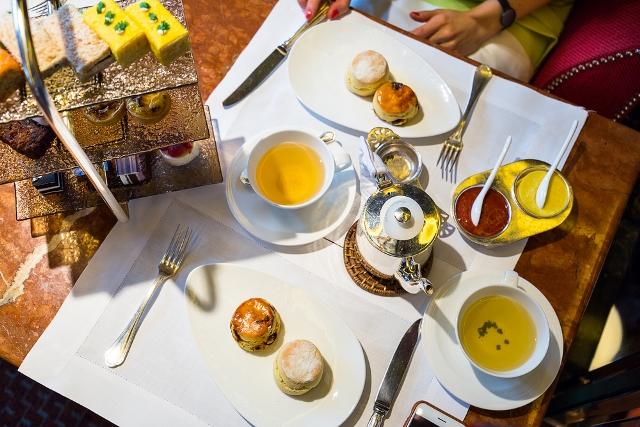 London
London's food scene is an amalgam of traditional culinary vision and the modern innovation. No food-centric trip to London is complete without at least one afternoon tea. This light meal typically comes between lunch and dinner and is taken very seriously in upscale hotels and tea rooms all over the city. If you think this is an antiquated practice long out of style, take a look at the month-long wait to get a reservation in the tea rooms of the Ritz or the Savoy.

Visitors will leave full and happy with a Sunday roast at the neighborhood pub accompanied by a pint of bitters, or some takeaway fish and chips from one of the city's many 'chippies.' Chicken tikka masala is ubiquitous at restaurants city-wide, and is even reported as being the U.K.'s most popular dish.

If you're a veteran London visitor and have had your fill of the classics, the city offers a thriving contemporary restaurant scene with inventive dishes from Michelin-starred kitchens. Indulge in the deep-fried sea anemones at Barrafina in Covent Garden or roasted veal sweetbreads at three-starred Restaurant Gordon Ramsay in Chelsea.
Save money on your:
Rental Car in London | Hotels in London
---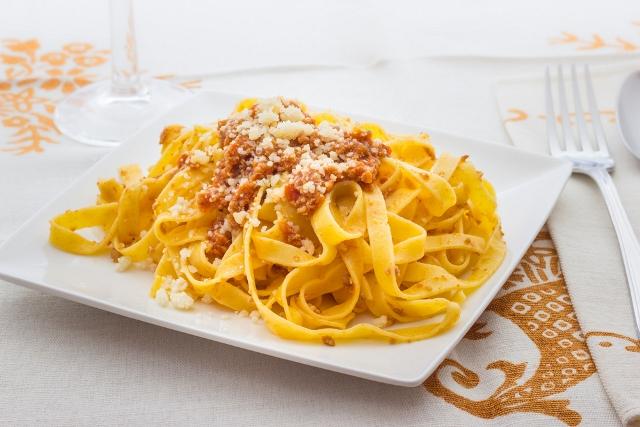 Bologna
Bologna is famous for many things, but its market scene is high on the list. Just off of the main square of Piazza Maggiore sits the ancient food market Quadrilatero. Here you'll find nearly anything your heart desires including fish, pasta, cured meats, baked goods, and produce. A little further away lies the Mercato delle Erbe (vegetable market) where you'll find more locals and fewer tourists. Fill your bags with fresh, seasonal produce and then head to Osteria Del Sole, a bar that's been running since 1465! Order up a glass of local wine and nosh on your market purchases - they let you bring your own food.

No trip to Bologna is finished without at least one plate of tagliatelle al Ragù (pasta with Bolognese meat sauce) with a hearty topping of parmesan from nearby Parm. An even more authentic dish from this robust food scene is tortellini in brodo, meat filled pasta served in a hot broth or a plate of lasagna Bolognese.
Save money on your:
Rental Car in Bologna | Hotels in Bologna
---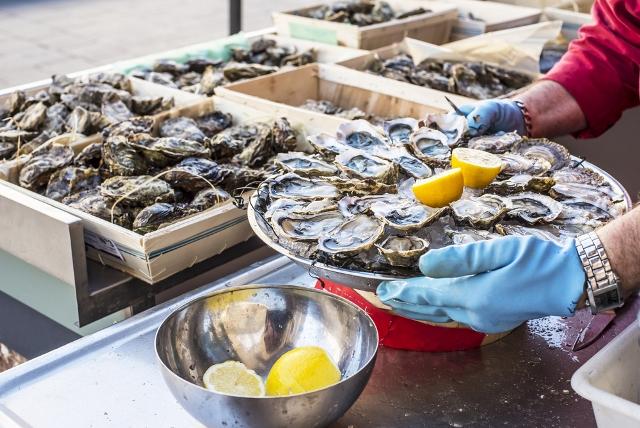 Bordeaux
Much more than just a famous wine in France, the Bordeaux food scene offers the many classic French dishes attracting crowds to France for generations such as duck confit, and foie gras, but its ocean-adjacent location adds a seafood element to the mix. Have your fill of the area's oysters, langoustines, mussels, shrimp, and clams right along with your steak frites and glass of bold red wine.
Save money on your:
Rental Car in Bordeaux | Hotels in Bordeaux
---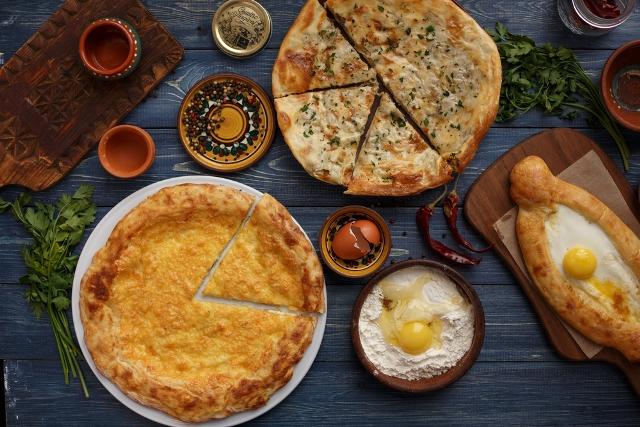 Tbilisi
Georgia's capital city, Tbilisi life revolves around food and there's a thriving restaurant scene to prove it. You may not be able to picture Georgian cuisine off the top of your head but think warm, freshly baked breads, tender roasted meats, dried fruit leathers, ample use of walnuts, and roasted vegetable dishes to give ratatouille a run for its money. Georgia is also one of the oldest wine regions in the world, allowing for superlative natural wines to be found in eateries throughout the capital city. Taste unique dishes and fine wines at Tbilisi restaurants like Gabriadze Theater Cafe or Purpur, both in the historic part of the city.
---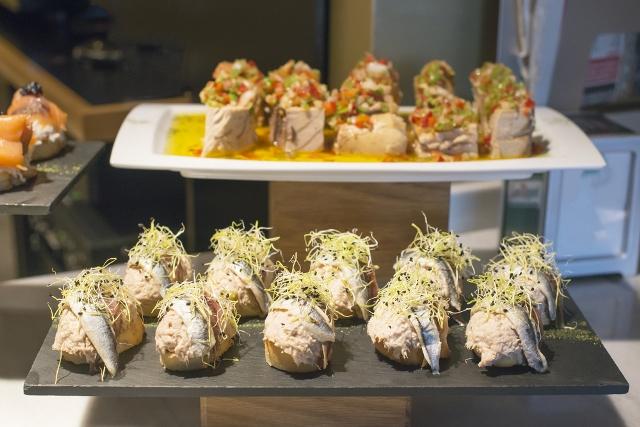 San Sebastian
No food-centric list of Europe is complete without San Sebastian. Considered by many to be the continent's food capital, this Spanish Basque city has the second highest concentration of Michelin stars per square mile in the world after Kyoto. Travelers come from all over the globe to take vacations designed around dining in San Sebastian. Known for its pintxos restaurants, the Basque-equivalent of tapas or small plates are found primarily in the old quarter of the city. Don't forget to throw your napkins on the floor when you're done, though! It is a tradition and the dirtier the pintxos bar, the better it is.

The city's molecular gastronomy has caused quite a stir among food enthusiasts in recent years. San Sebastian restaurants like Arzak and Mugaritz serve dishes that play with the physical forms of the ingredients they are comprised of. Each patron receives edible art, ensuring a thought-provoking dining experience.

When you've had your fill of being served, try a Basque cooking class at the hotel Maria Cristina followed by a night cap of txacoli, the region's dry, sparkling white wine.
Save money on your:
Rental Car in San Sebastian | Hotels in San Sebastian
---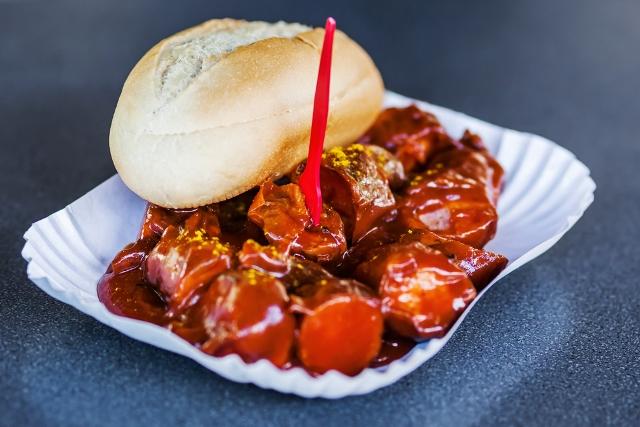 Berlin
Berlin is a city soaked in history but it would be a mistake to visit just for the walking tours. The last couple decades saw a boom in Berlin's restaurant scene elevating this German city far beyond the classic soft pretzel and beer pairing. Fans of German food will probably be familiar with the Berlin street dish of currywurst, or sausage with ketchup and curry powder, but the city is teeming with refined and inventive eateries renowned the world over. Those chasing Michelin stars will find their happy place at restaurants like Facil and Weinbar Rutz. More recent additions to the scene include the Berlin chapter of Soho House's the Store Kitchen, sophisticated Nordic offerings at dóttir, and an upscale carbohydrate heaven at Standard Pizza.

Beyond the classic and the modern, Berlin features food from all over the world. Visitors will find large offerings of Turkish, Vietnamese, Indian, and Thai restaurants, to name just a few.
Save money on your:
Rental Car in Berlin | Hotels in Berlin
---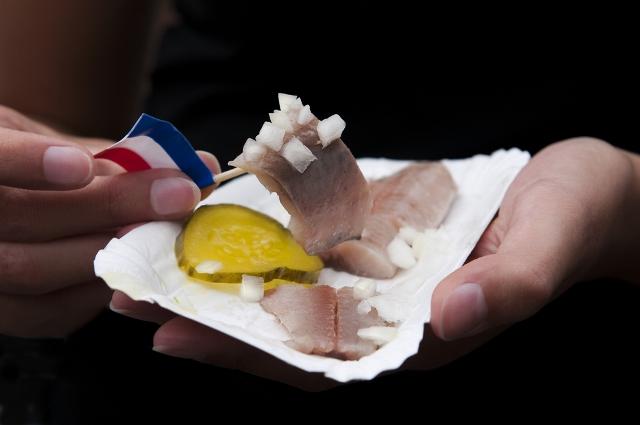 Amsterdam
Amsterdam features foods all over the price spectrum. You could visit for a week and subsist solely off of street treats and market fare. Get a fast introduction to the Amsterdam food scene with a plate of cured herring from one of the city's many herring carts or haringhandels. If it's cooked fish you crave then try kibbeling, battered and deep fried white fish served with an herbed mayonnaise sauce. Add a cone of thick cut French fries known as patat or frites covered in mayonnaise and curry ketchup and you've got yourself a complete, albeit nutritionally void, meal. For dessert treat yourself to a stroopwaffel comprised of two thin waffles sandwiching a gooey layer of caramel, or some oliebollen, deep fried sweet dumplings dusted with powdered sugar.
Save money on your:
Rental Car in Amsterdam | Hotels in Amsterdam
---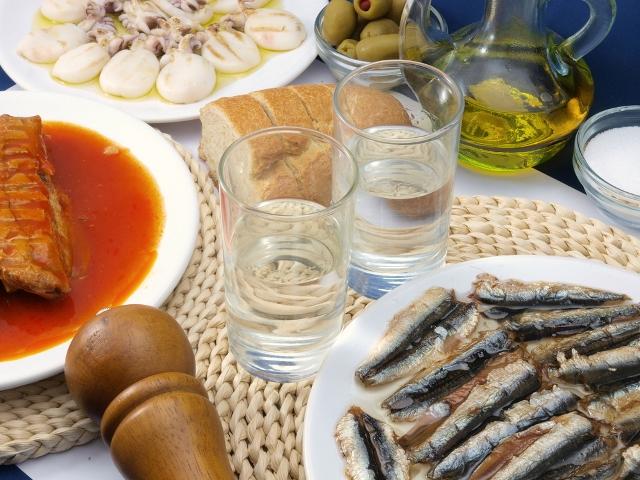 Thessaloniki
Greece's second largest city is second to none when it comes to dining. Known as the country's culinary capital, part of Thessaloniki's success lies within its proximity to fertile land producing top notch produce including olives, grapes, beans, and grain. Quality ingredients are of the utmost importance when your gastronomic scene is known for its simple, straightforward cuisine in the city's many mezedopola, casual eateries serving small plates (meze) to accompany alcoholic drinks. There are many nearby wineries producing excellent varietals to pair with your meze, or sip on ouzo, retsina (resinated wine), or tsipouro (pomace brandy) if you prefer.
Save money on your:
Rental Car in Thessaloniki | Hotels in Thessaloniki
---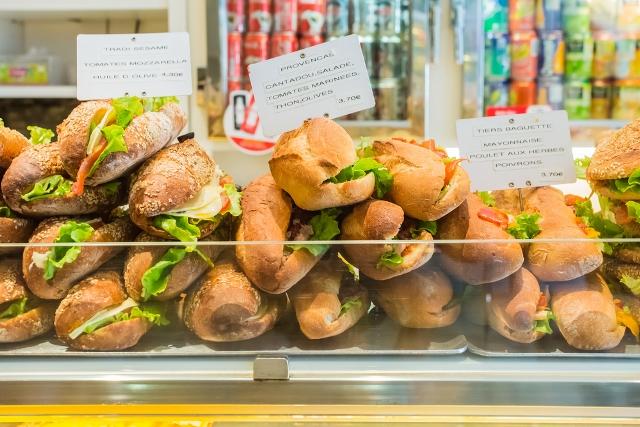 Paris
Even if you've been to Paris a dozen times, you can always find another brasserie, patisserie, or boulangerie to explore. If you're looking to dine in a Parisian institution however, Benoit is an excellent choice. The only Parisian bistro to receive a Michelin star, this restaurant dates back to 1912. Experience classics like pâté, escargots, and boeuf bordelaise.

If you want to encounter the more contemporary direction of Parisian gastronomy you may be interested in the Korean fried chicken at Hero, or the upscale-but-not-stuffy Franco-Chinois cuisine of Yam'Tcha.

When the multitudes of dining options overwhelm you, why not pack a gourmet picnic in the park? Stop into Claus, a beloved Parisian gourmet grocery and cafe on rue Jean-Jacques Rousseau, then make your way over to the gardens at the Palais Royal for an open air brunch.
Save money on your:
Rental Car in Paris | Hotels in Paris
---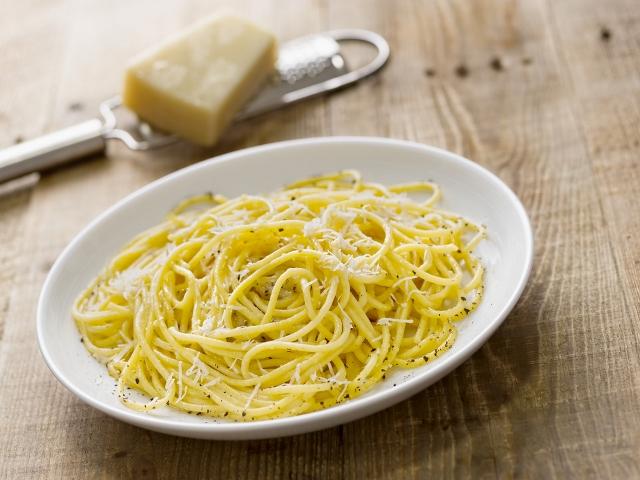 Rome
A foodie's trip to Rome is akin to a pilgrimage to Mecca. Among all the grandeur and ancient architecture of the city lie restaurants combining simple fresh ingredients into dishes that far surpass the sum of their parts. Nowhere is this more evident than with the classic Roman dish, Cacio e pepe. Translating to 'cheese and pepper' the dish is made solely with black pepper, Pecorino Romano cheese, and pasta (usually spaghetti). A certain gastronomic alchemy takes over when the ingredients are combined to create a dish that has been consumed since ancient times.

Another distinctive quality of Roman food is their adept ability to use the 'poor man's' ingredients known as the fifth quarter, or quinto quarto. These are the offal of animals that are often thrown away elsewhere including the tongue, tripe, brain, and liver. If you're an adventurous eater you'll be in dining heaven and if you're a picky eater why not say 'when in Rome!' and expand your horizons with quinto quarto.
Save money on your:
Rental Car in Rome | Hotels in Rome
---
The combination of time-tested cuisine and adventurous new dishes make these cities worthy of a visit time and time again. Ensure the maximum amount of room for dining out in your travel budget when you book a rental car with Auto Europe's guaranteed lowest rates! When you're ready to embark on your next foodie road trip, give Auto Europe a call at 1-888-223-5555 or click, and reserve immaculate hotel reservations, and of course, the best price on car rentals.