RV & Motorhome Rentals Across the Globe
BOOK EARLY - They sell out fast!
There are numerous ways to enjoy your time in Europe on your next vacation, from
traveling by car
and
staying in hotels
, to venturing a bit off the beaten path and renting a motorhome or RV!

When it comes to vacationing, many travelers are foregoing staying in hotels and opting to rent a motorhome. There are many interesting reasons for this trend in RV vacationing, with one of the most prominent being value. While exploring Europe in a motorhome is a great way to stay on budget and save money, cost isn't the only motivating factor that is prompting families to change the way they travel.

From behind the wheel of a motorhome in Europe, Australia, New Zealand or the US you'll have the ability to experience aspects of your host country that those who travel by traditional rental car or public transportation often miss. Explore Europe in comfort and style on a schedule that is conducive to your desired itinerary!
Popular Motorhome Rental Destinations
We rent motorhomes, RVs and campervans at destinations around the world. Below we highlight some of our most popular destinations. Search now to explore all available options!
| | | | | |
| --- | --- | --- | --- | --- |
| Australia | Denmark | Iceland | Netherlands | South Africa |
| Botswana | Estonia | Ireland | New Zealand | Sweden |
| Chile | Finland | Italy | Norway | Spain |
| Croatia | France | Latvia | Poland | Switzerland |
| Czech Republic | Germany | Namibia | Portugal | UK |
Why Rent a Motorhome?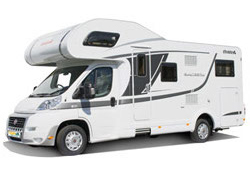 One of the major perks of renting a motorhome or RV is convenience. There's plenty of room to accommodate larger families, and Europe harbors approximately 3,000 campgrounds for RVs and campervans. If you're vising Australia or New Zealand, you'll find around 6,000!

In terms of comfort, the motorhomes our partners offer come fully equipped with all the modern conveniences travelers are looking for. There is plenty of room to relax, ample storage space for food, clothing and other luggage, as well as comfortable beds. Eat dinner and play a board game with your family, and then take a hot shower before turning in for the night. A motorhome rental provides the freedom to experience Europe from an angle many other travelers will never see. You will also never need to worry about limiting yourself to big city explorations, as there are always campgrounds and RV parks nearby!
How Much Does it Cost to Rent a Motorhome in Europe?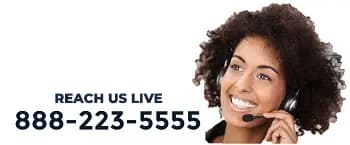 Renting a motorhome, RV or campervan will allow you to experience the freedom of the open road without the excessive costs associated with owning your own unit. Renting an RV in Europe is also a great option for individuals who are thinking of purchasing their own unit to see if it's a worthy investment. Certain motorhomes cost a small fortune to purchase outright, so you'll want to make sure the investment is the right choice for your needs. Renting a motorhome or trying out a short term RV or campervan rental is an ideal way to test the waters and see if ownership is for you. To rent a motorhome, RV, or campervan in any of these incredible locations, contact Auto Europe toll-free 24/7 at 1-888-223-5555 for more information.