International Driver's Permit France
While an IDL in France isn't required by la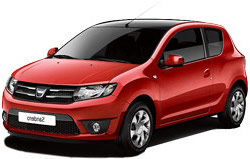 w, Auto Europe recommends you obtain one before traveling abroad as it's an inexpensive document that can be very helpful. This is especially true if your vacation or trip will take you to other European countries or states, as some do require that you carry an International Driver's Permit (IDP) with you in addition to your valid drivers license. When you have the international drivers permit, your trip is in your control. You are free to explore and enjoy your time to the fullest. Why not make things easier?
Is it Difficult to Apply for an International Drivers Permit in France?
There is nothing difficult about applying for an international drivers permit in France. As long as you are an adult of at least 18 years of age and have a valid drivers license, you are eligible for an international permit.

The international drivers permit costs only $25 CDN. This amount provides you with a permit which is valid for a period of one year. This IDP is great for short term visits to the country of your choice, but if you're booking an international one-way car rental an IDP is useful as you can travel seamlessly between countries, even if you aren't fluent in the local language. You can use the permit anywhere, whether you are headed to Paris, France, Bordeaux, or one of France's small beautiful towns.

You can obtain the international drivers permit from the Canadian Automobile Association (CAA). An application is the first step that must be completed. The application can be printed from the internet and mailed. You also have the option to apply for the international permit in person if there is an office located near you.

You might find other organizations that say they can help you obtain your permit, but it is best to avoid using just any company that you find online. Oftentimes these companies charge more than the actual cost of the IDP, or scam you all together. CAA is authorized to provide IDPs to individuals.

Applying in person is the easiest way to obtain the IDP. It is also much quicker than mailing your application, but if you don't have a local office, mailing your application will work. Expect the process to take a bit longer if you mail your application. Processing time averages 10 to 15 days for applications that are mailed.

More Information about an International Drivers Permit France
This article was provided to help you learn important information about the international drivers permit in France. We hope that you have found this information to be helpful and relevant to your drivers permit needs. If there are questions or concerns that remain, we would love to help provide you with the needed answers. Auto Europe is your most trusted source of information.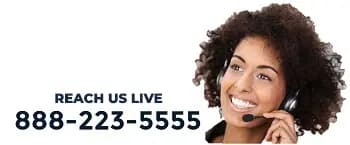 We have been helping travelers for over 60 years now, and we have one goal in mind: making your trip safe, affordable and fantastic. If you want to speak with one of our service representatives, please give us a call at 1-888-223-5555. Whether you're looking to book a car or just have a question, our team is standing by to take your call any time, 24 hours per day, 7 days per week.