Car Rental at Zagreb Main Station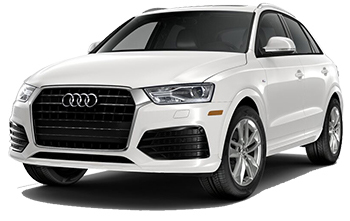 Book your car rental at Zagreb Main Station with Auto Europe in 3 easy steps using the booking engine on top of this page. Compare daily rates between local rental car suppliers and quickly find the best rate on your car rental in Zagreb. Auto Europe guarantees the best deals on Zagreb Main Station car rentals, and we have a price match guarantee to ensure that you're enjoying the lowest possible rate. We offer a range of affordable car rental options at the Zagreb Main Station terminal, including passenger vans and sport car models. Start comparing rates to find the best deal on your rental car in Zagreb.
Secure Your Rental Car with the Best Zagreb Car Rental Suppliers
For over 60 years Auto Europe has partnered with top-rated local car rental companies, negotiating special below-market prices as a result of the volume of reservations we secure for these companies each calendar year. Thanks to these long-standing relationships the prices you see on the Auto Europe site are the lowest prices anywhere, even lower than if you reserved your rental car in Croatia directly with any of these local car rental operators.
Fleet at Zagreb Main Station


Ulica Rudolfa Fizira 1

,


Zagreb

,

Croatia

10000




+385 1 5800 456

Fleet Hours:
Mon - Fri: 7:00 AM to 8:00 PM
Sat: 8:00 AM - 7:00 PM
Sun: 8:00AM - 12:00 PM
Zagreb Main Station Car Rental Kiosk Locations
Car rentals can be picked up acros Ul. Kneza Branimira, the street which runs parallel to Glavni Kolodvor Station. Some suppliers are located right across the street, and others are a short 1-2 block walk from the station. If you aren't sure where the rental car agency you have booked with is located, look on your voucher, and ask for assistance and directions at the Zagreb Station information desk.
---
International Driving Permits and Renting a Car From Zagreb Main Station
Every driver from overseas needs to have an International Driver's Permit to book an automobile or operate a car in Zagreb Main Station. For an estimated $20 you can purchase an IDP from CAA. If you don't have an IDP when collecting your personal rental-car, agents will reserve the legal right to turn you away without the car.
Information About Zagreb Main Station Services for Visitors
About the Amenities & Facilities at Zagreb Main Station
Zagreb's Main Station is grande and historic, especially when viewed from the outside. It used to be a stop on the Orient Express. There's a beautiful, shaded park located just across the street from the station - a nice place to sit and wait for your train to arrive.

The interior of Glavni Kododvor Station is cavernous. High ceilings and majestic halls greet you, and the tracks are located at the end of the stairs. Both local and international ticket counters are in the terminal, but you may only find staff fluent in English at the international terminal. The tourist information desk at the station is staffed from 6am-10pm daily with English-speaking staff members and they can help you book a room at a local hotel or arrange a tour in Zagreb if you need assistance.
Need a Hotel Near Zagreb Main Station?
A few hotels near the Zagreb train station include Hotel Central, Best Western Hotel Astoria, Hotel Palace, Regent Esplanade Zagreb Hotel, and Sheraton Zagreb Hotel. With a Zagreb rental car you're free to pick the perfect hotel in the city or surrounding countryside and access it with ease.
---
Zagreb Glavni Kolodvor (Zagreb Main Station)
Trg Kralja Tomislava 12
Zagreb, Croatia 10000
Telephone: +385 1 3782 532
Latitude: 45.804722
Longitude: 15.978889
General Information: Located just 1 kilometer from Zagreb's main square, Zagreb Main Railway Station is the largest train station in Croatia and it functions as the principle hub of the Croatian Railways network. This makes it an excellent point to pick-up or drop-off your car rental in Croatia.