Car Rental at Maidstone East Railway Station - MDE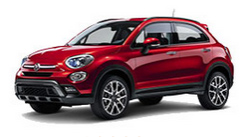 If you want to have full access to Maidstone, skip public transportation and opt for a car rental at Maidstone East Railway Station. Having your own vehicle makes life simple, and your visit pleasurable. Maidstone East railway station is located in Maidstone, Kent, England. It is one of three stations in the area, but the busiest of the three, with direct service to the city of London. This railway station is the only one that offers service to the city. The railway station carries 1.34 million passengers on a yearly basis. The station was opened in 1874. There are three platforms located at MDE, each of which contain a waiting area for passengers. A car rental at the East Railway Station is the perfect start to your trip to the UK.
Rental Car Suppliers at Maidstone East Railway Station
Thanks to our unique relationships with the most trusted car rental companies like Europcar and Budget at the Maidstone East Railway Station, we are able to offer special rates you won't find anywhere else (even when renting directly through one of these suppliers). Whether you need an economy car or a versatile van rental in the United Kingdom, you can take your pick of the best vehicles available and pay great low prices, compare rates today!
Europcar at Maidstone East Rail Station


Clarke House. St Peter's St

,


Maidstone

,

UK

ME16 0SN




+44 371 384 5920

Europcar Hours:
Mon - Fri 8:00 AM - 6:00 PM
Sat 8:00 AM - 1:00 PM
Sun CLOSED
Budget at Maidstone East Rail Station


Corpus Christi Hall

,


Fairmeadow, Maidstone

,

UK

ME14 1JP




+44 344 544 6079

Budget Hours:
Mon - Fri 8:00 AM - 6:00 PM
Sat 8:00 AM - 3:00 PM
Sun CLOSED
Picking up a Rental Car at Maidstone East Railway Station
With your rental car at Maidstone East Railway Station, there is no limit to the things that you will be able to do while in the city. Whether you're looking for a traditional rental car, large rental van, or exotic sports car, Auto Europe can help you book the vehicle that will best suit your needs. There is certainly no shortage of fun waiting for all travelers. Stop by Leeds Castle and experience well-manicured gardens, country vistas and monuments. The Maidstone Museum will also fill your time with fun. This museum sits inside of an Elizabeth manor house, and has several pieces of art, artifacts, and natural history collections. Clare park is a great attraction for families. The park has earned Green Flag status, and offers plenty of spacious land for numerous activities. For something unique, visit the Madame Mu Mu and experience a mystery dinner theater. Kent Life is another can't miss attraction to add to the itinerary.
Hotels Near Maidstone East Railway Station
Affordable hotels are available close to the Maidstone East Railway Station, as well as at a longer distance. The Townhouse Hotel is one near the railway station, located a short 0.34 miles away. This fabulous hotel is a three-star facility with comfortable rooms and plenty of amenities. Village Urban Resort is located 1.38 miles away, and is also a three-star hotel offering several amenities in a comfortable hotel. Tudor Park is located 3 miles away. This hotel is a Marriott hotel.
Contact Information for East Rail Station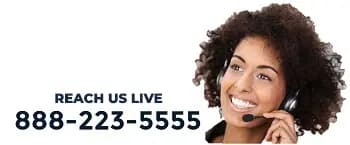 Maidstone East Railway Station




Station Road




England

,

United Kingdom

ME14 1QN



Telephone:

0845 603 6197



Latitude:

51.2781


Longitude:

0.52124



General Information:

Maidstone East Railway Station is one of the three stations in the central area of Maidstone, England. But is the only one currently with a direct service to London. Visit Maidstone famous museums which one of them has the first dinosaur called Iggy that was depicted on any coat of arms. Taste delicious cultural food that will make your trip memorable.